After you register your personal account at Proficonf, you will be redirected to the Meetings page: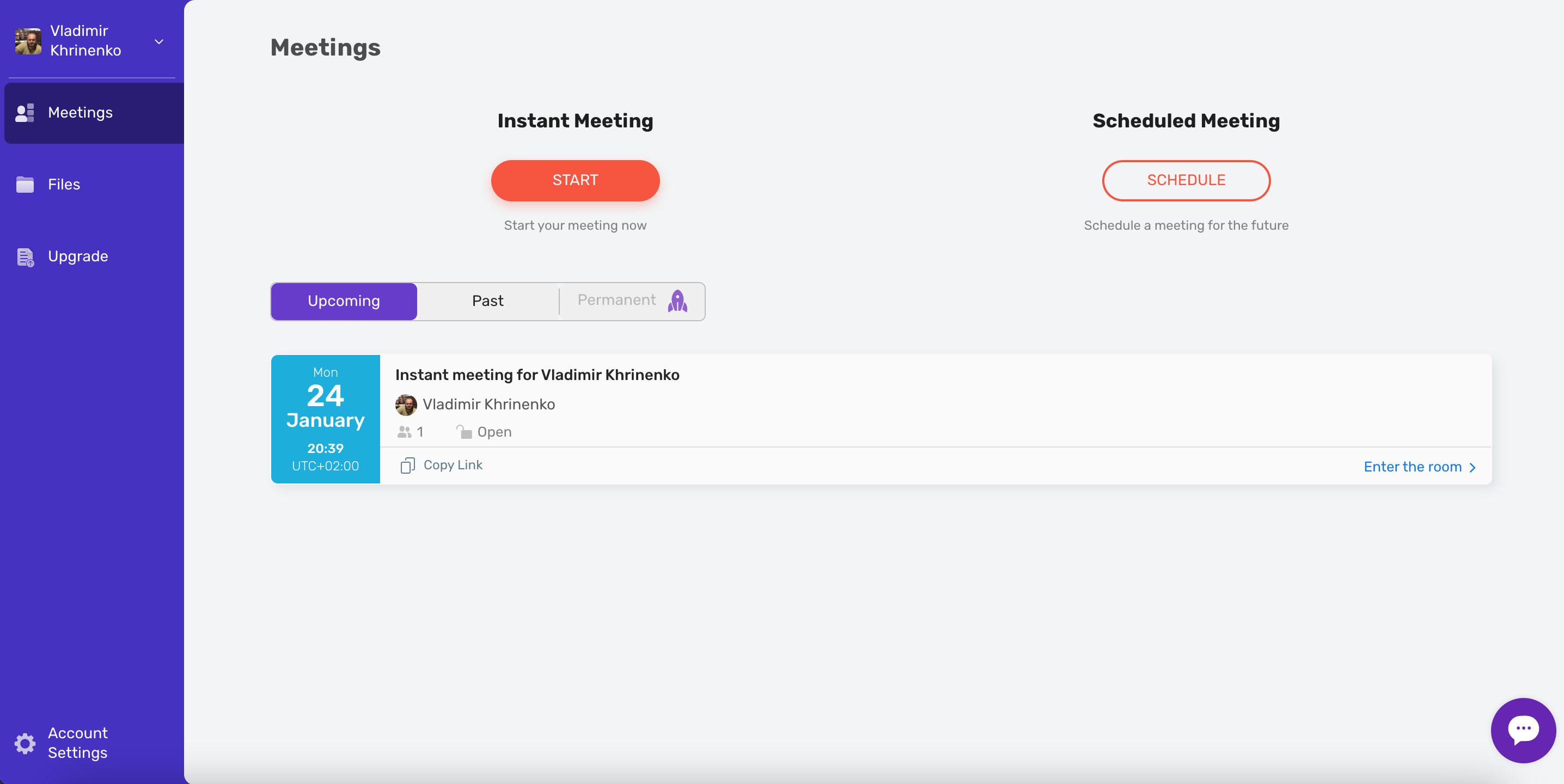 To create a Workspace, click on the section with your personal account in the upper left corner, and then click on "Add workspace" in the pop-up menu.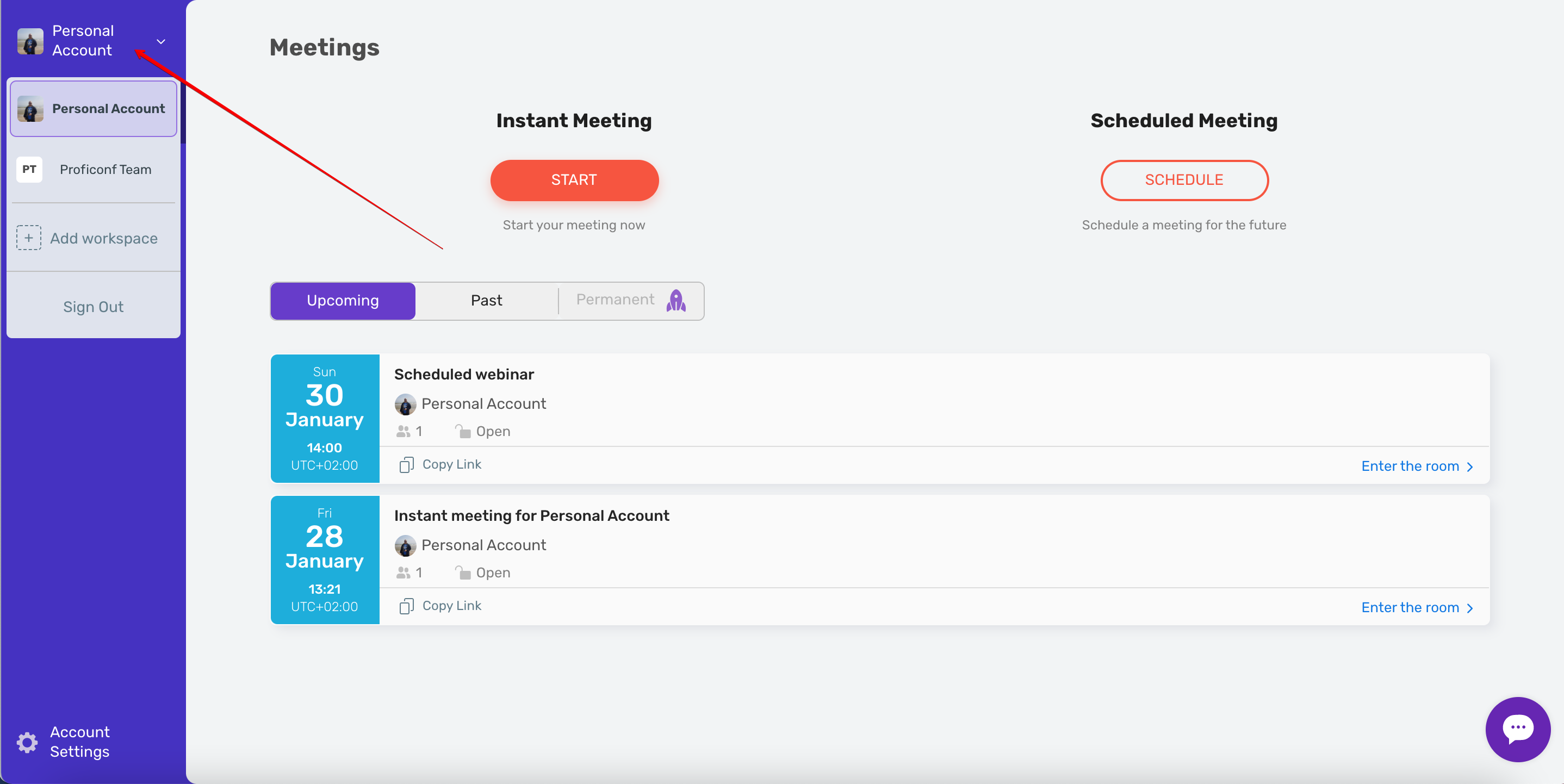 In the form for creating a Workspace, enter: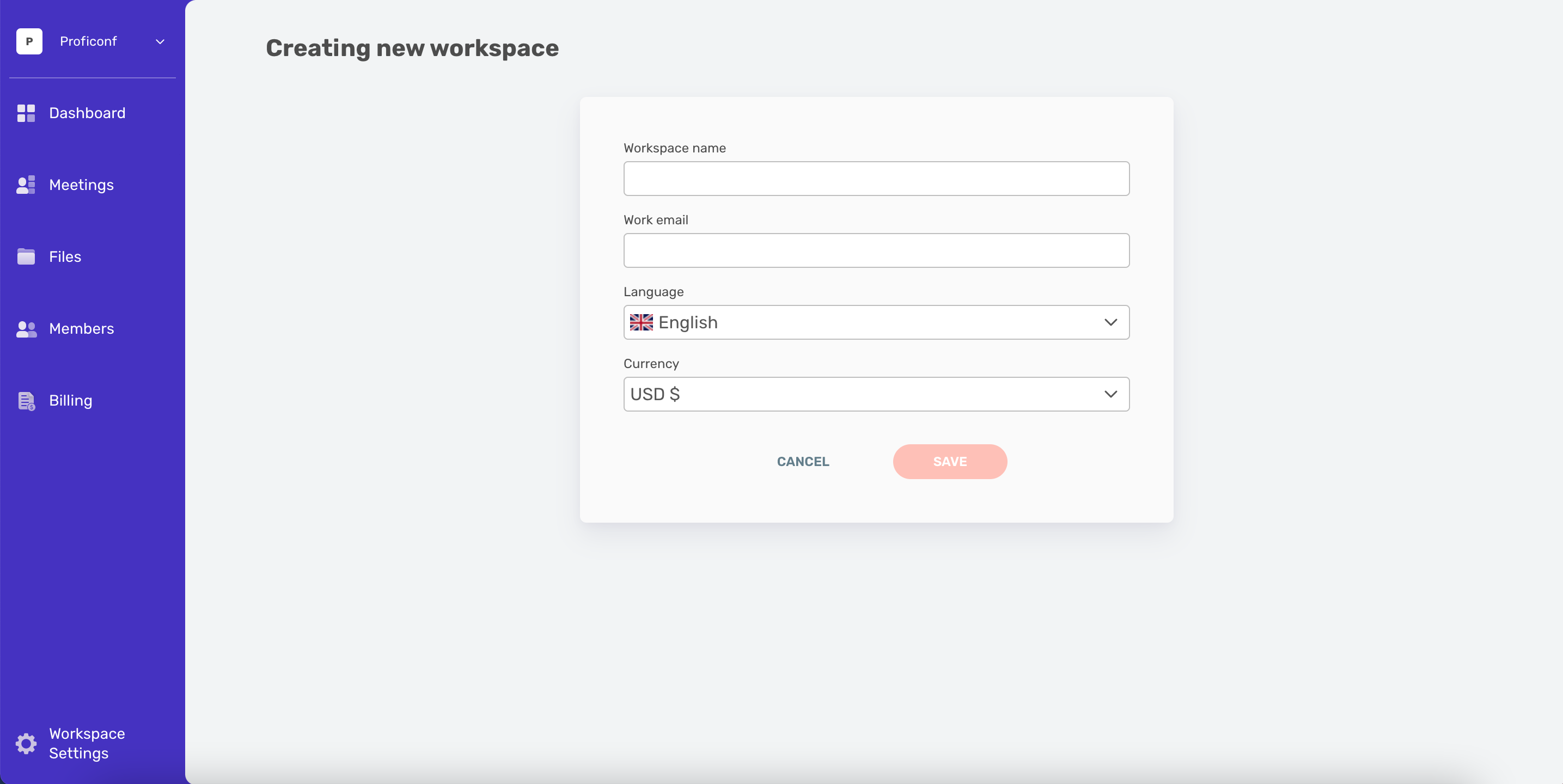 1) Workspace name.
2) Email.
3) Select language. Available languages: English, Italian, Portuguese Brazilian, Spanish, Russian.
According to the selected language, invitation emails will be sent to Workspace members and meeting participants.
4) Choose a currency. (USD or EUR)
Press the "Save" button.
After that, you will see a form with information that a confirmation link has been sent to your email.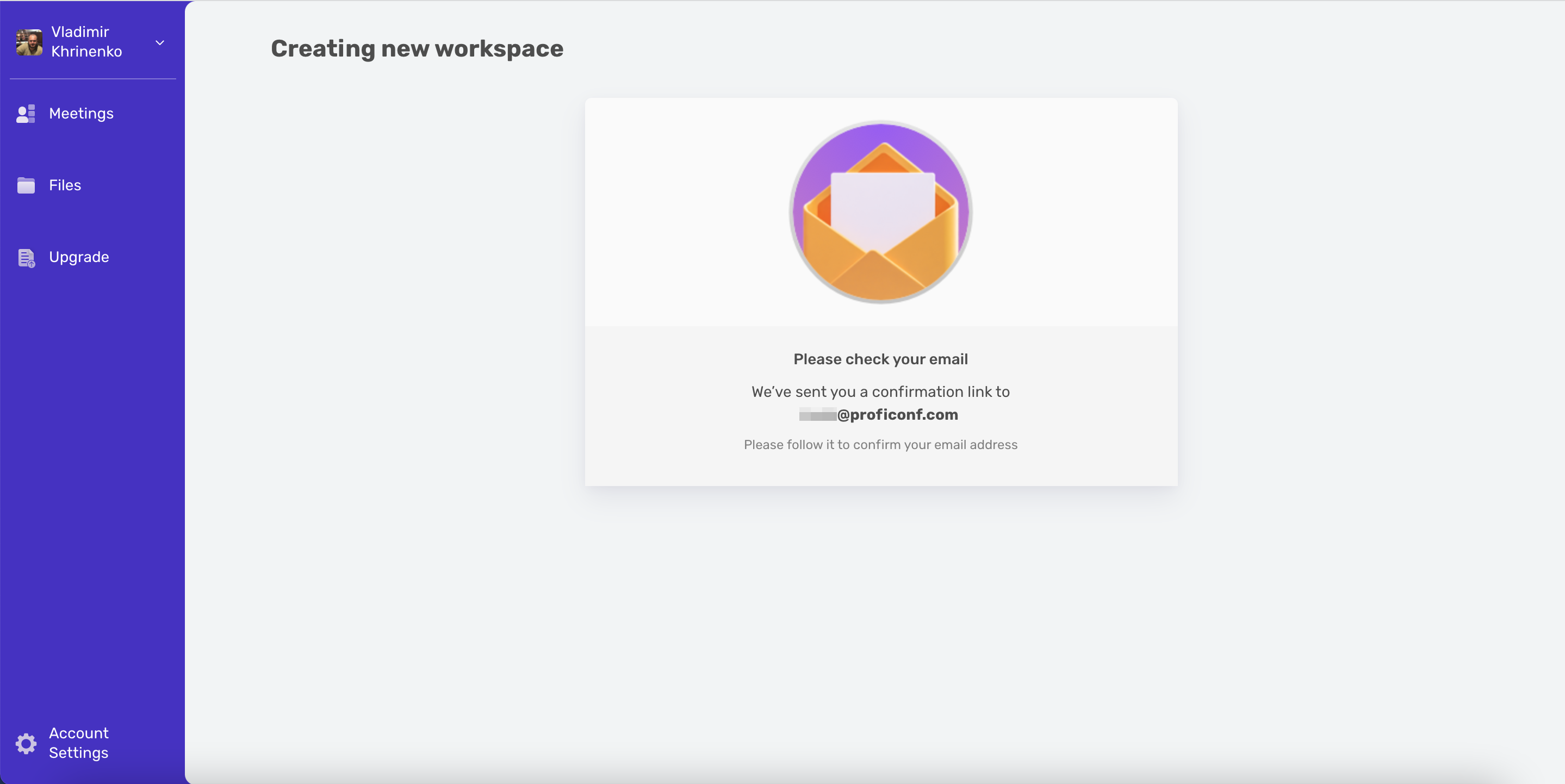 Go to your inbox, open the email and click "Verify Email".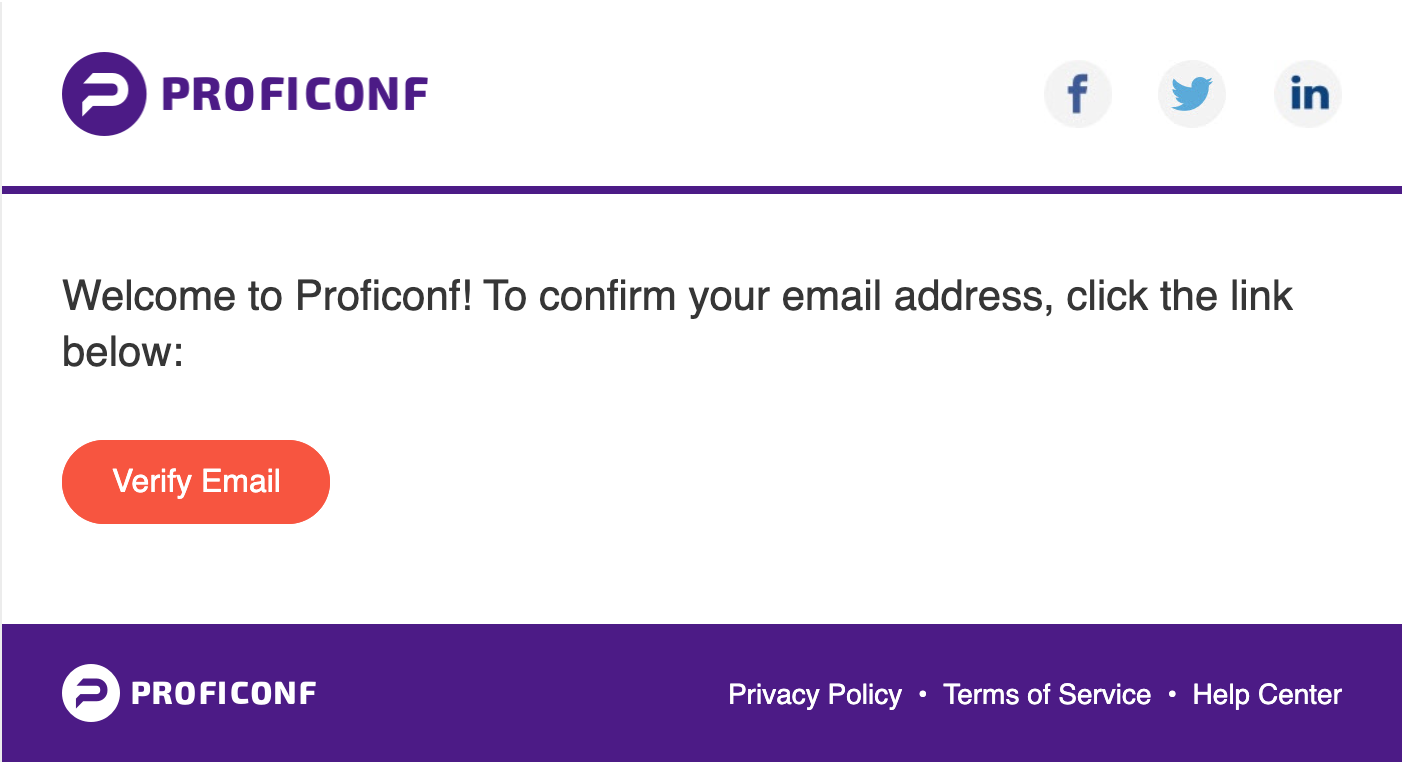 After you confirm your email, you will be redirected to the Billing page to add a payment method.
Note: For every new Workspace with a business email, we provide $25 to test all Proficonf features, including integrations. Credits will be provided only once per one business domain. After the credits expire, you need to add a payment method to use all features without restriction.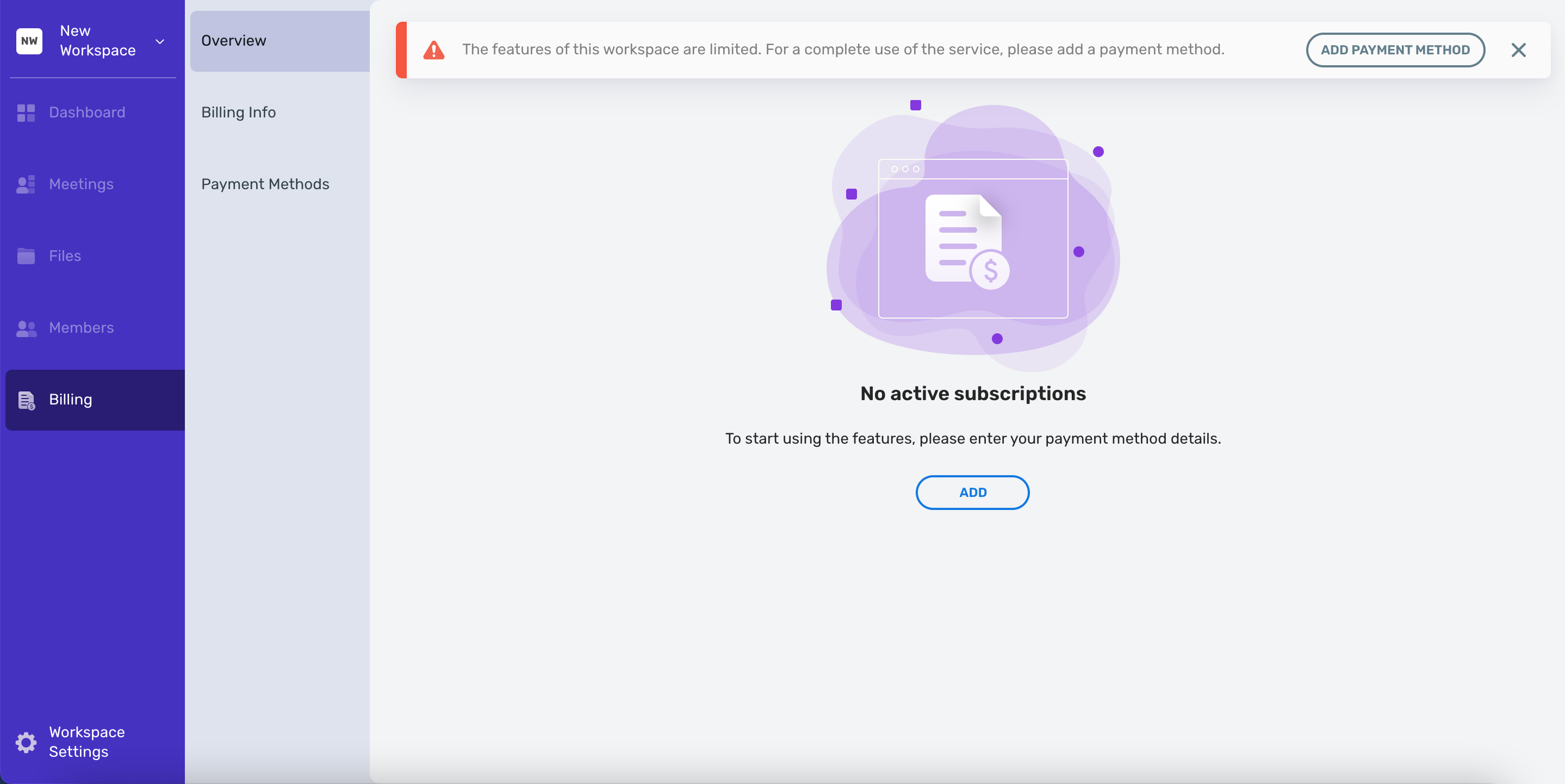 Click the "Add" button and you will be redirected to the payment details section.
For a payment card method, select the Card menu, fill in the Card information, Name on card, Country or region, and click "Save card" to save the information.
Or select the Sepa Direct Debit menu, fill in the IBAN, Name on account, Billing address sections. Press the "Set up direct debit" button to save the information.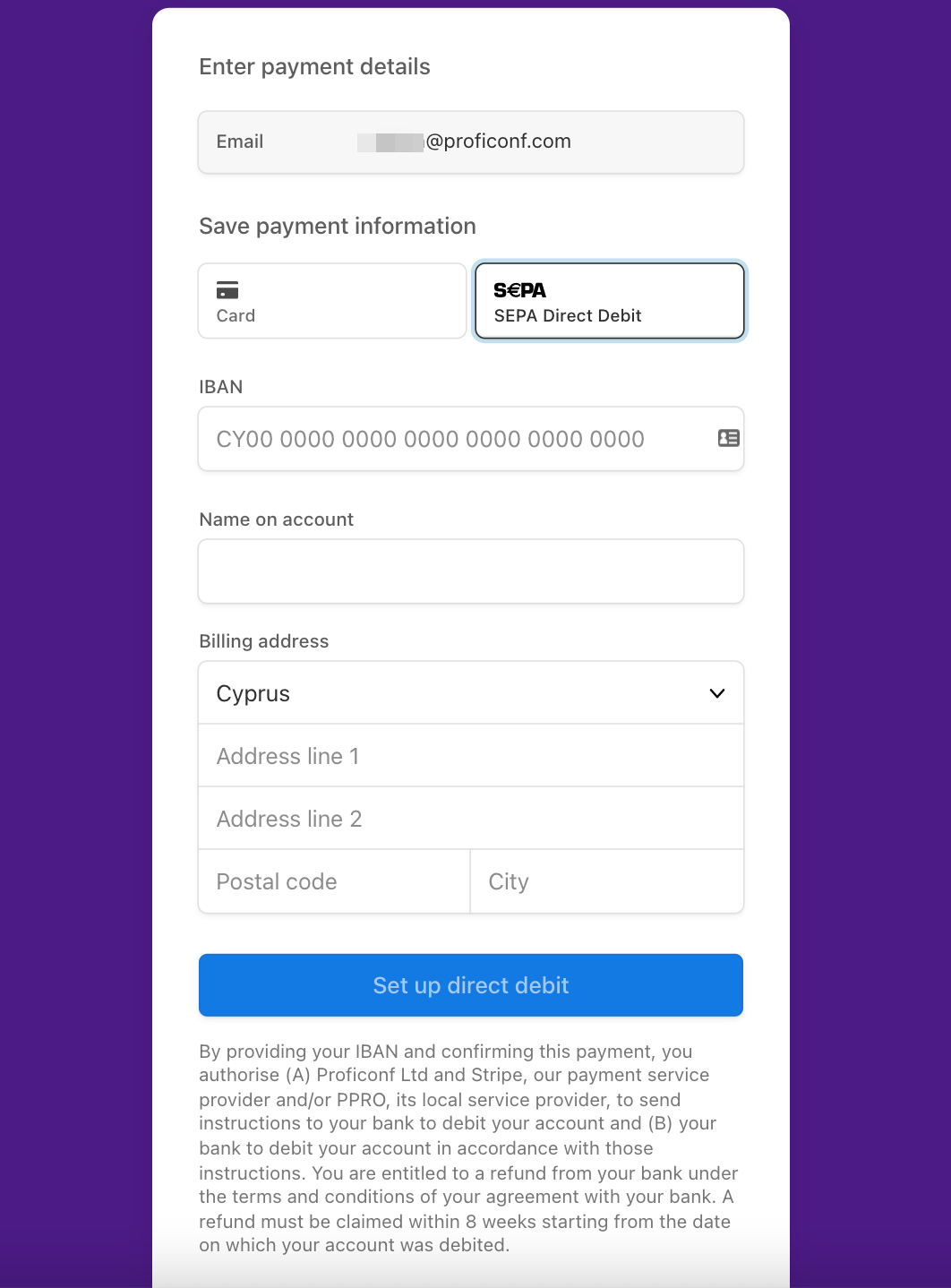 After you've added a payment method, you can host meetings or invite Workspace members to host any number of simultaneous events. A detailed description of the Workspace Account is in this article.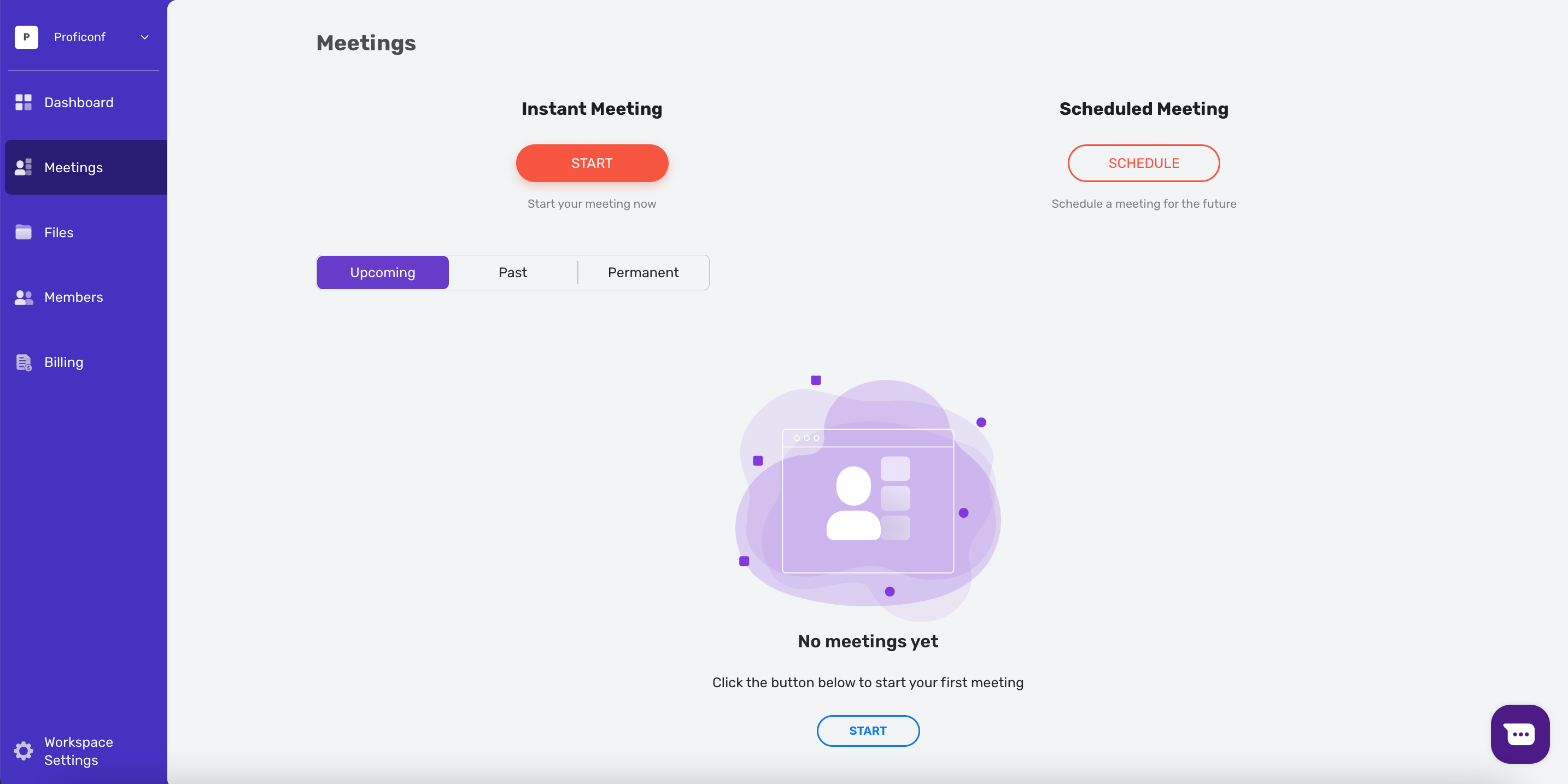 Workspace members have full access to all the Proficonf features, more details in this article.