A member who has been invited to Workspace will be sent an email with an invitation that looks like this: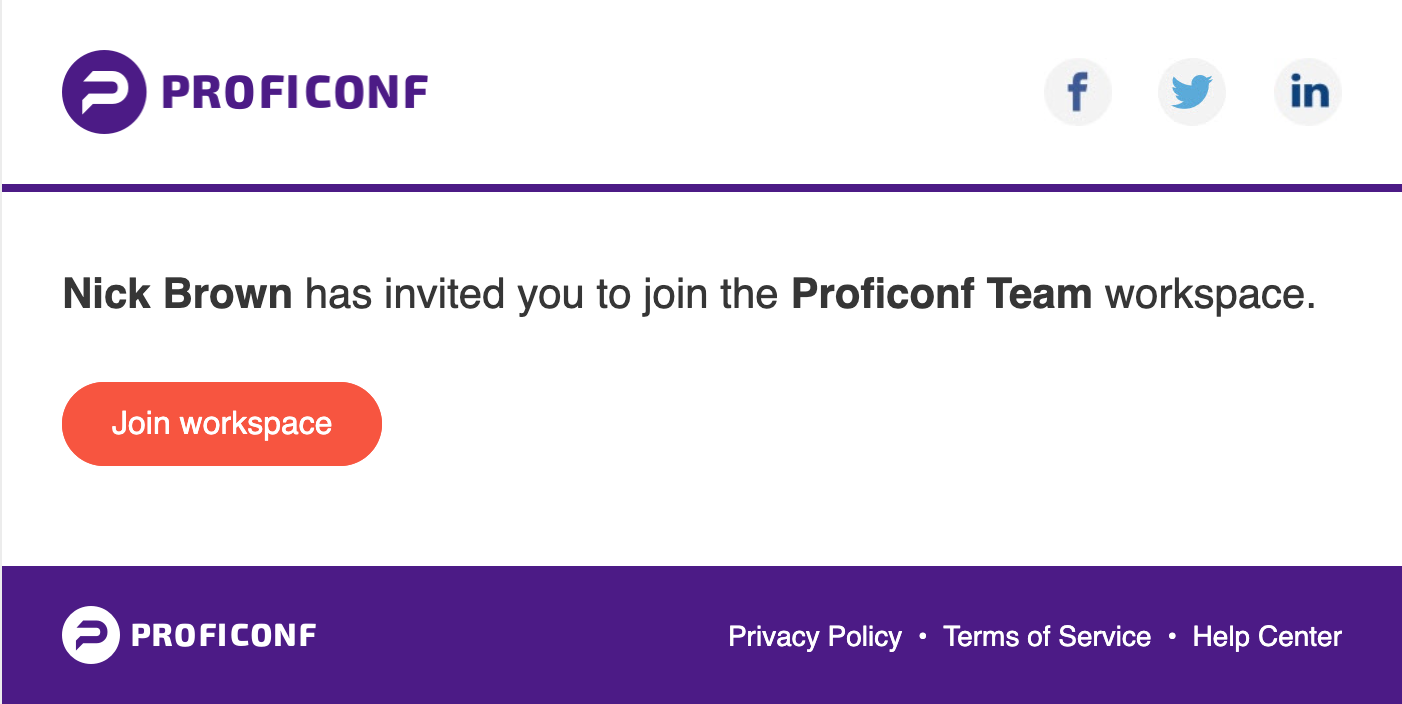 To accept the invitation, click the "Join workspace" button and you will be redirected to the Accept Invitation page. Click the "Sign in" button.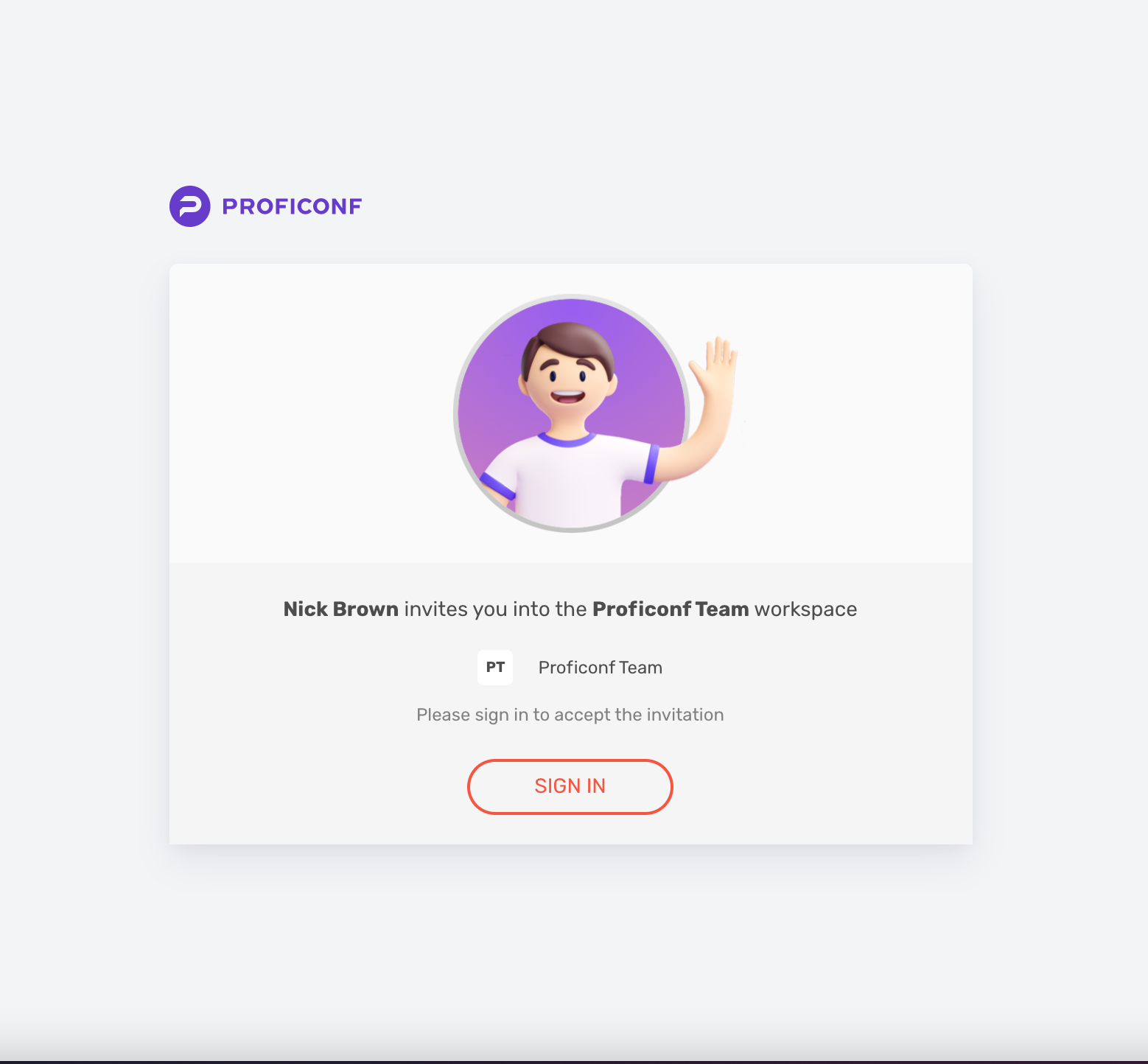 If you don't have a personal account with Proficonf yet, you will be redirected to the registration page. Complete a quick registration, fill in the required fields on the form, accept the Terms of Service and the Privacy Policy and click "Sign Up". You will register a personal account and a Workspace membership account.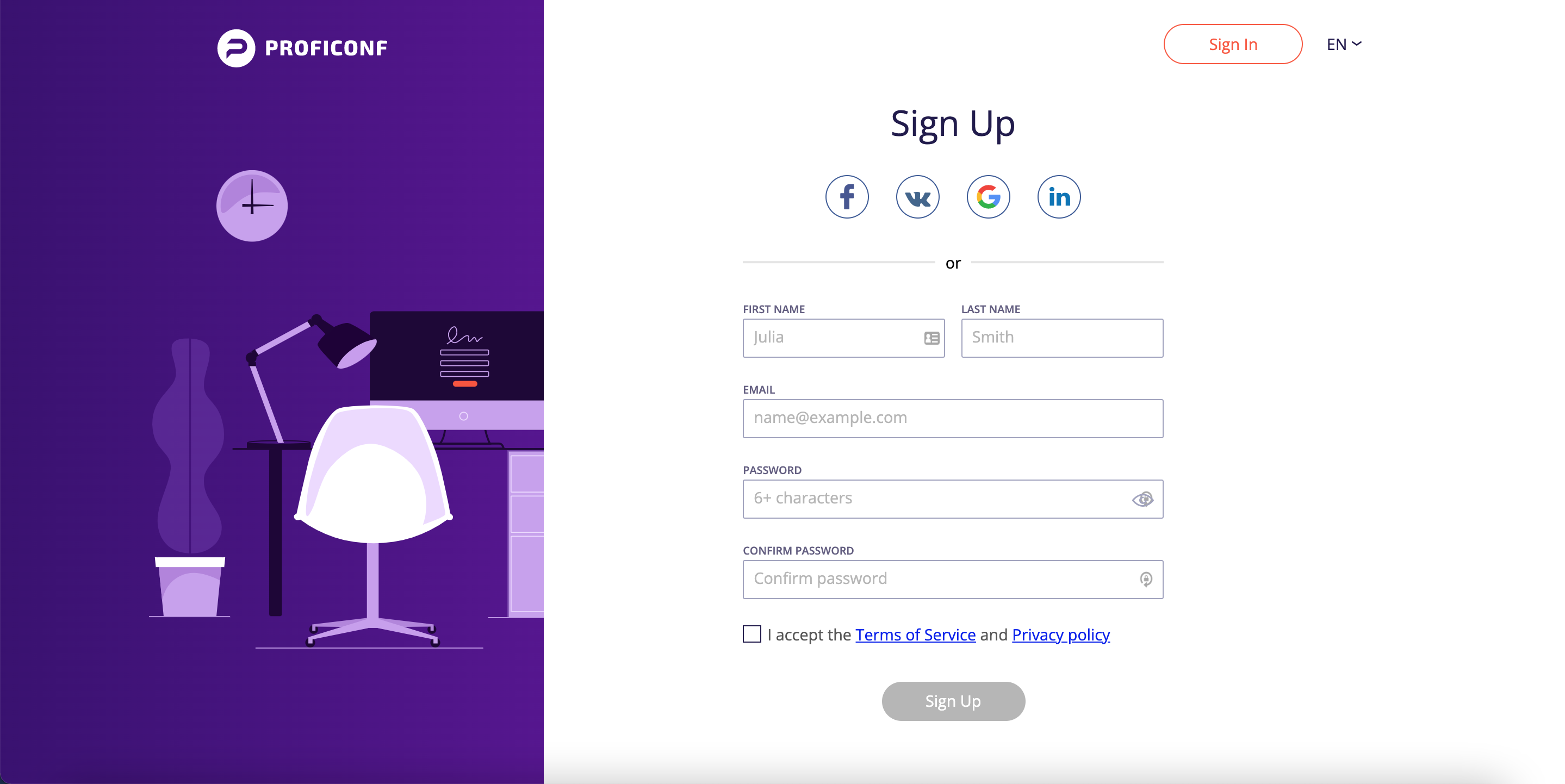 If you have previously registered a personal account with Proficonf - a sign-in form will open. Enter your email and password and click "Sign in" or sign in with your social networks.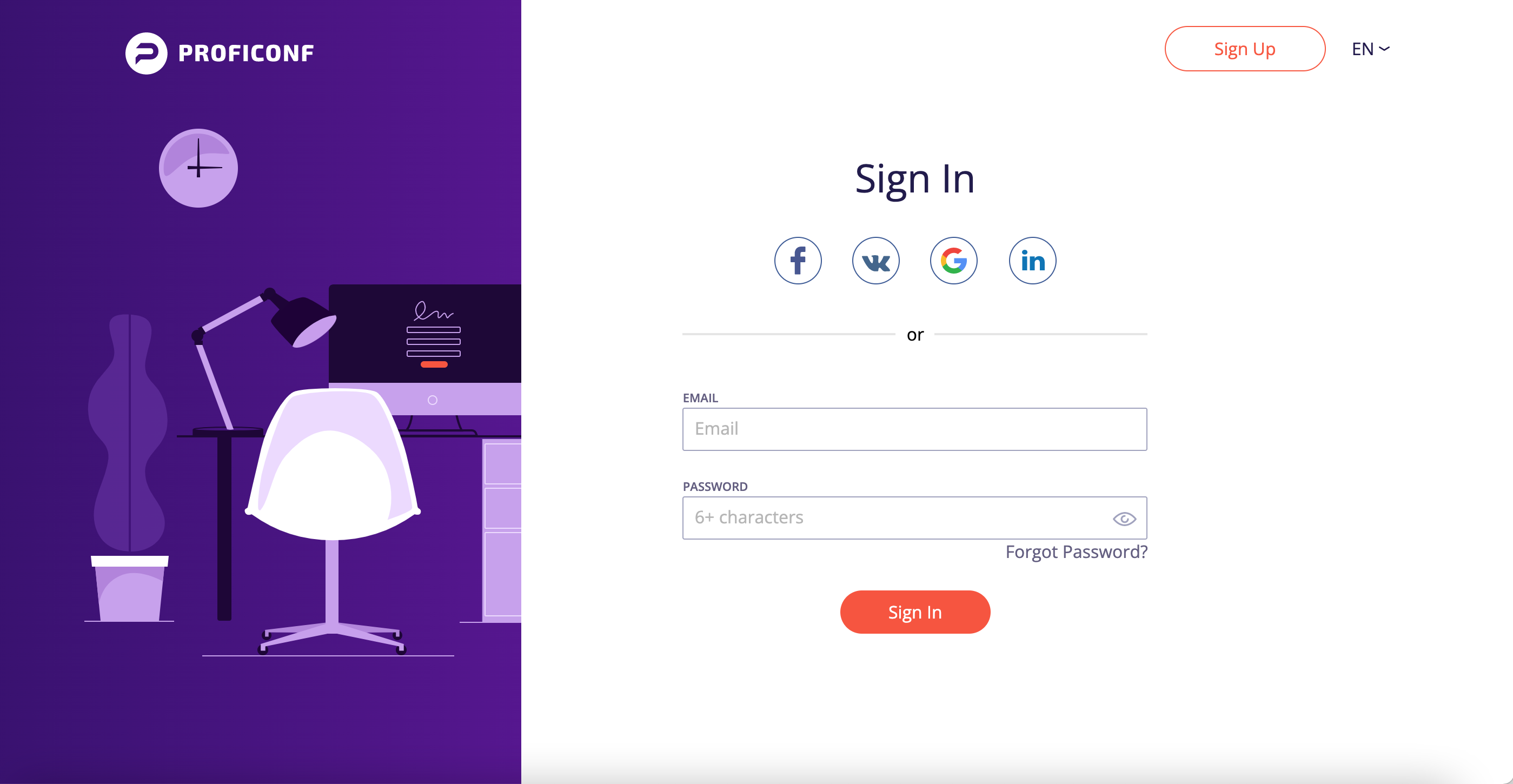 After you register or sign in, click "Join" on the invitation form.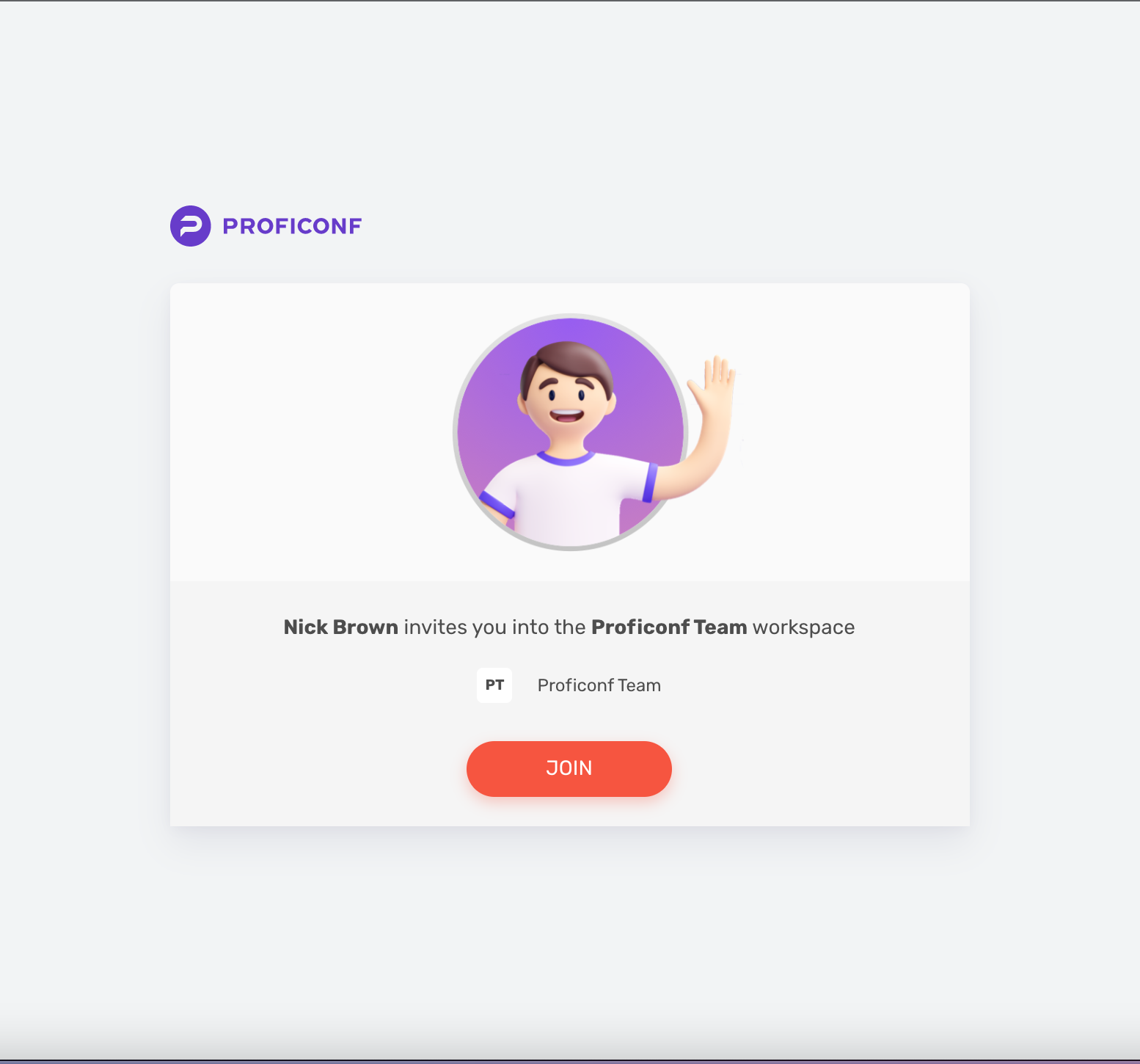 You will be redirected to the Meetings section, where you can create and host any number of meetings and use all the features of Proficonf.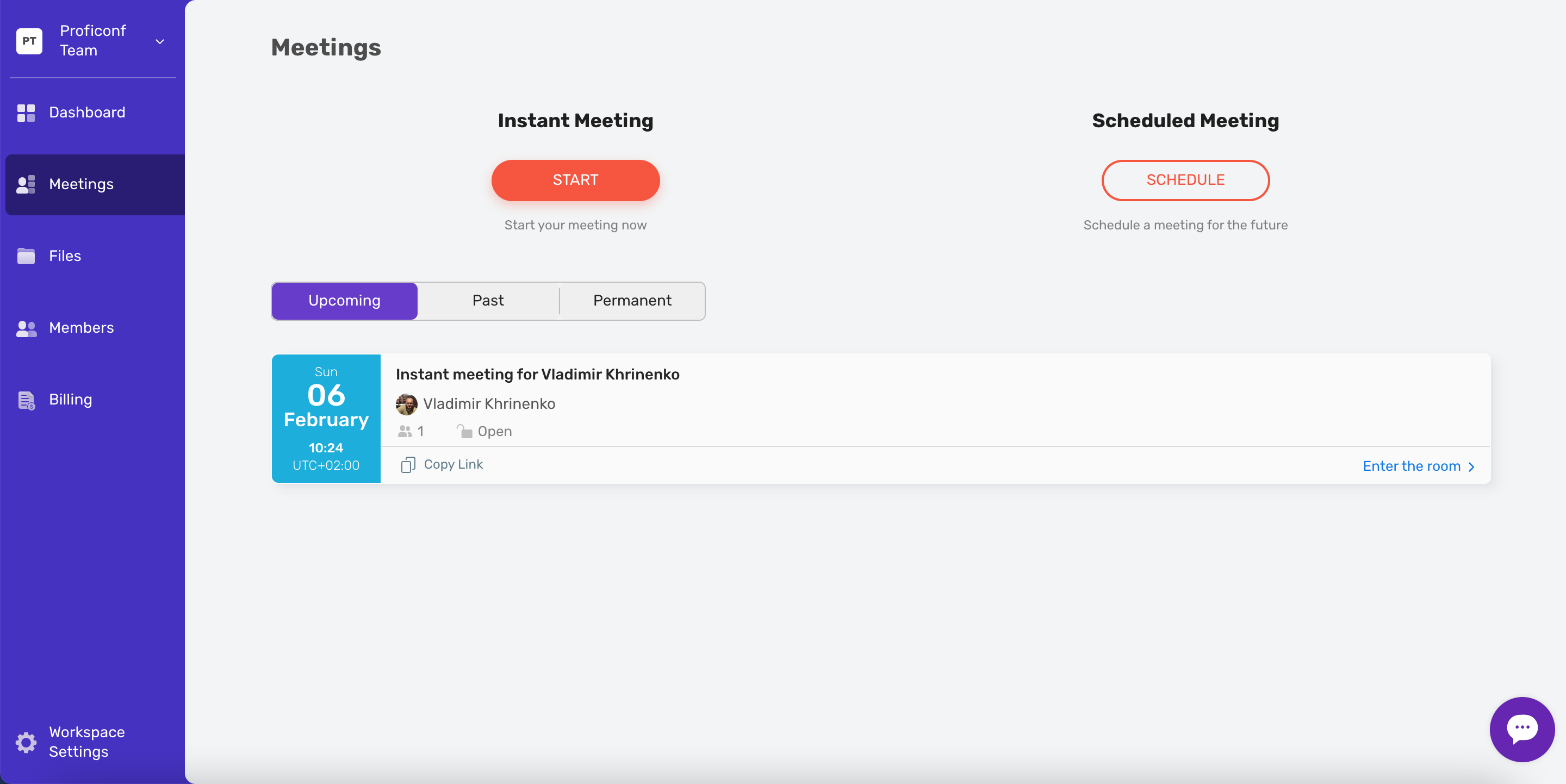 Learn more about how to host events and the available features in this article.