If you're planning on hosting an event with Proficonf, Internet connection speed recommended is no less than 1 Mbit/s.
If the speed of your Internet connection is less and you experience inconvenience during communication, you can try to change the quality of the video received in the settings section.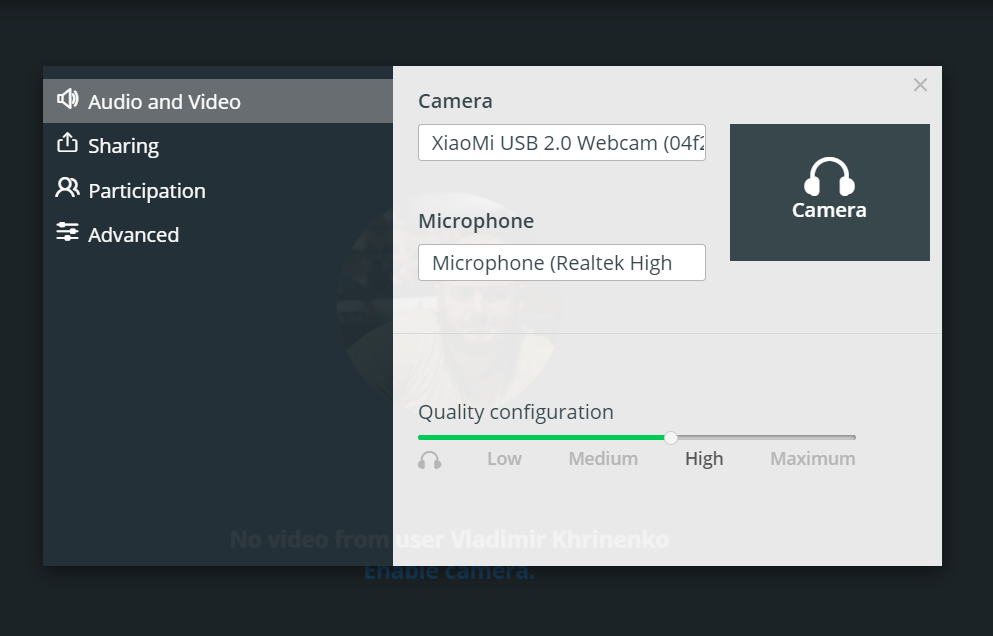 Find and click the conference settings button.
Audio and video settings are the first on the list. Reduce video quality by dragging the slider of the Quality configuration to the left, from High quality to Medium or Low. Once you reach the far left of the slider, you'll transfer to audio mode.