Proficonf web-based application works on Apple iOS mobile devices from Safari browser version 12.1 and newest.
This is how the Proficonf landing page would look like on an Apple iOS mobile device.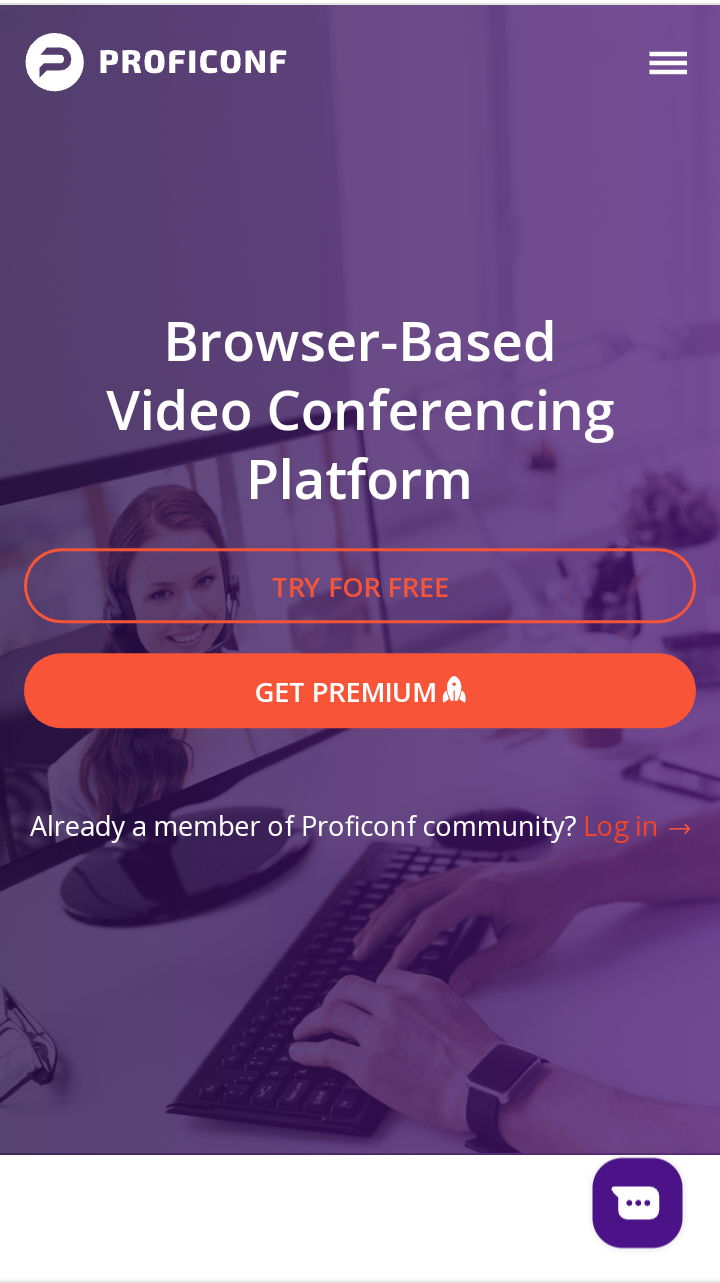 The next screen demonstrates the Sign-Up and Sign In pages.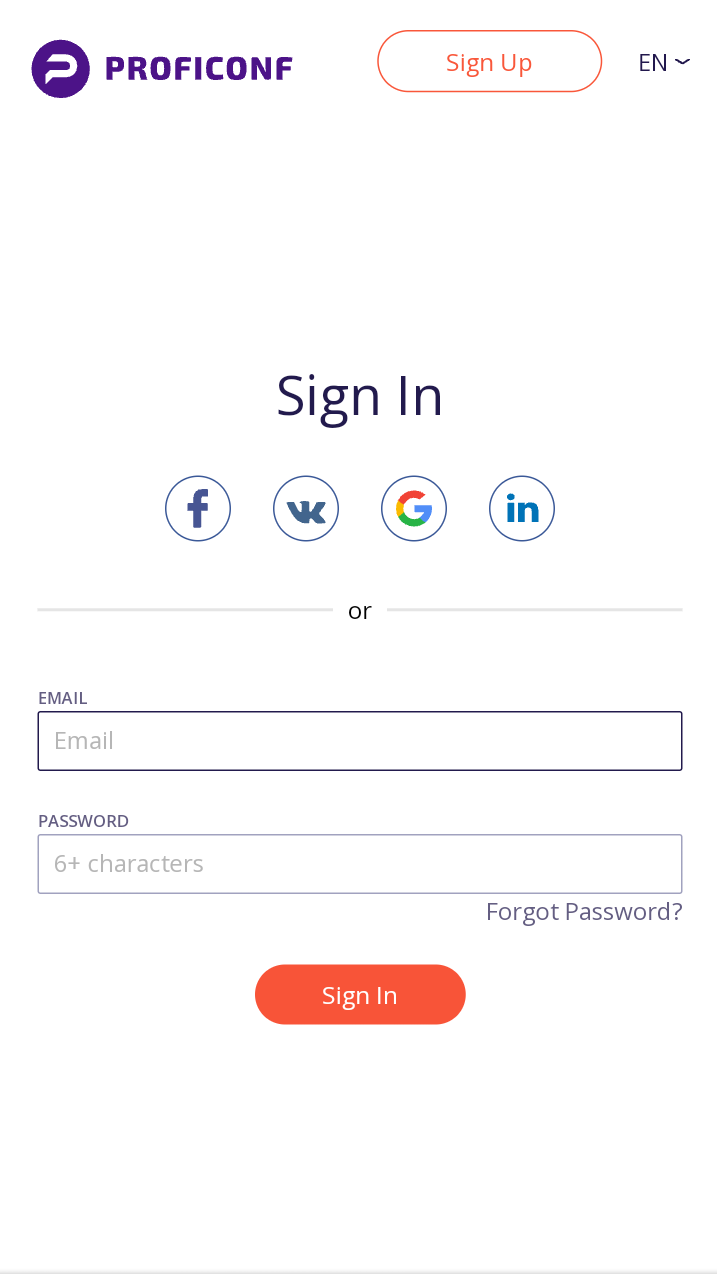 Next, is the Meetings page. You can create and host any events on this page.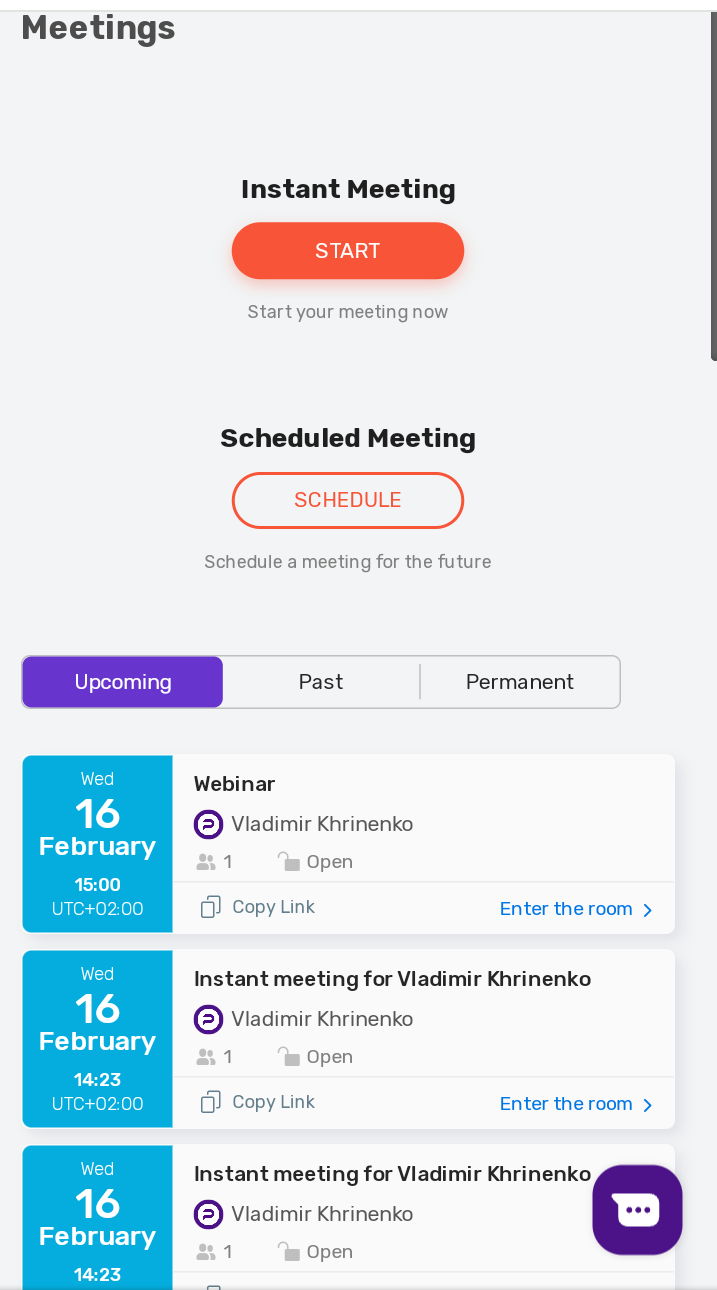 Click on the three-bar button at the top left to go to settings and the Meetings, Files, Billing sections. When you click on the section with the personal profile name in the drop-down menu, you can switch between personal account and Workspace, create a Workspace or sign out of your profile by clicking on the "Sign out" button.
In the lower-left corner, click the "Account Settings" button to go to the settings and change the information of your personal profile.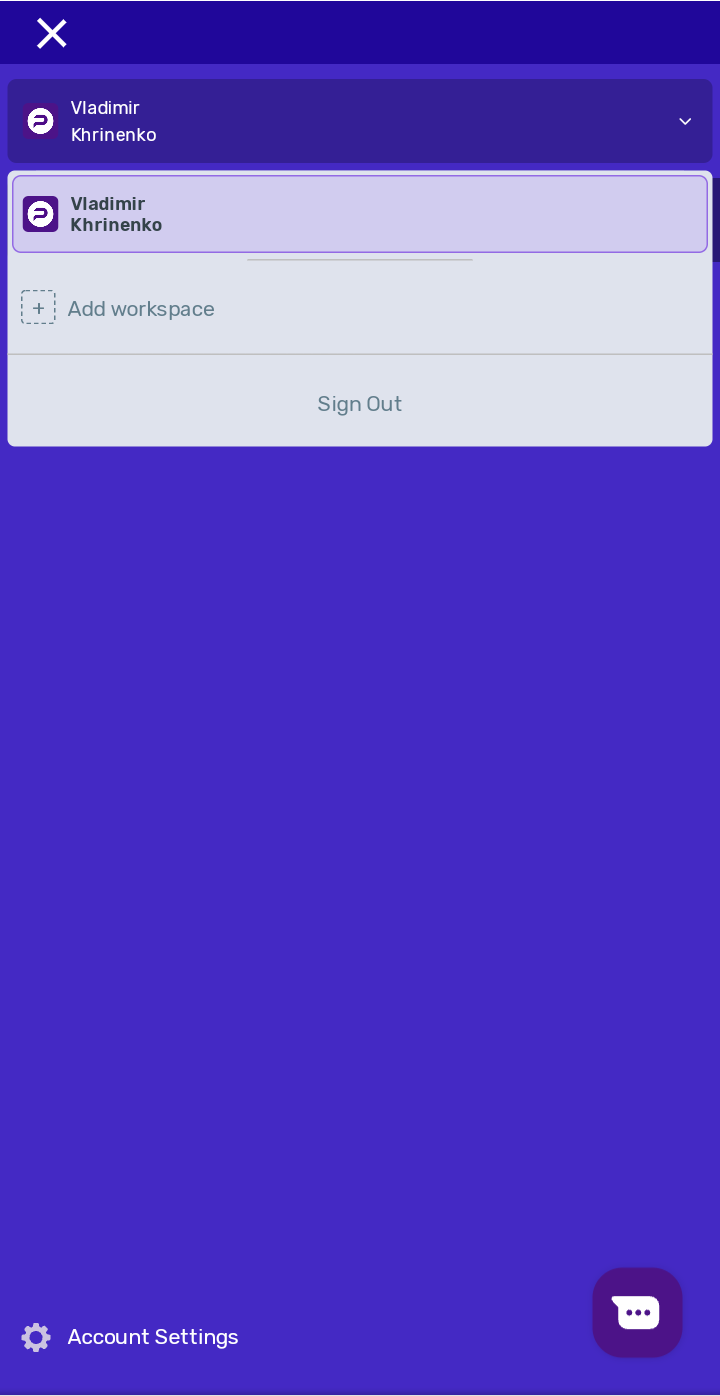 The next screen displays a view of the meeting room on the smartphone. At the top are the Chat, Microphone, Camera, Leave, and Full-Screen buttons.
To remove the interface buttons and thumbnails of participants from the screen, tap once on any area of the screen in a vertical position. Then you can rotate the device to the horizontal position for more comfortable viewing of content.
This is what the chat looks like, after opening, on your mobile device. To send a message to the chat, press the curved blue arrow (Enter) button twice on the virtual keyboard at the bottom right.
If you have been invited to participate in a meeting, follow the invitation link, enter your first or first and last name in the lobby that opens, and click "Join". Next, click the "Join the room" button.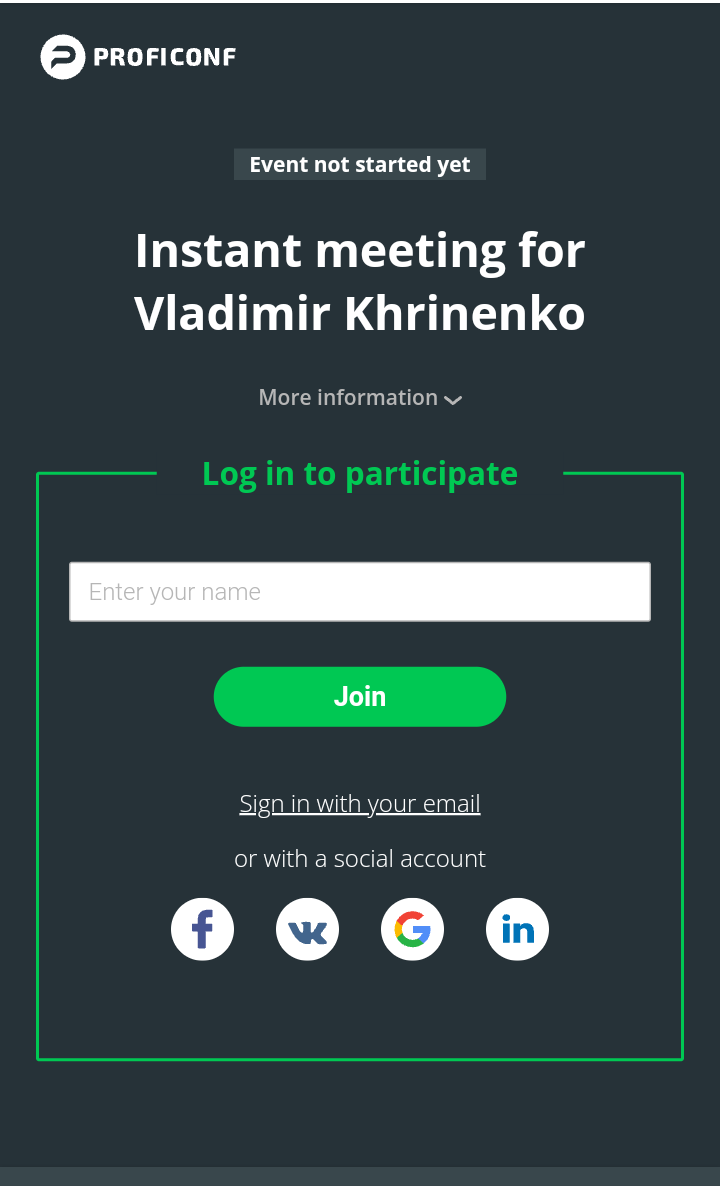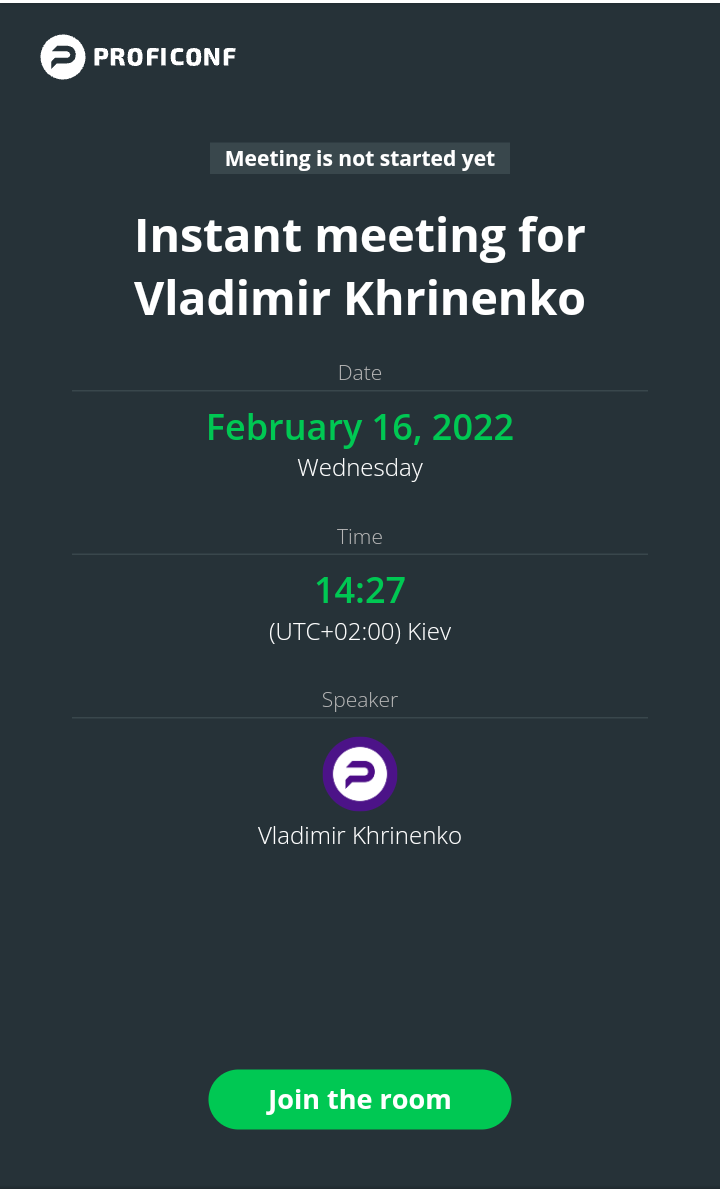 A short video tutorial on how to participate in Proficonf meetings from mobile devices:
Pay attention: a host can organize and run events from Apple mobile devices and can transfer the link. The host will not be able to demonstrate any materials but can upload files and get access to the storage.