Proficonf web-based application runs on Android OS starting from version 4.0 Ice Cream Sandwich, using Google Chrome, Mozilla, Opera Mobile.
If you need to switch between the front and back camera, this feature is available by default in Opera browser and will be available in other browsers in the future.
This is how Proficonf landing page would look like on an Android mobile device.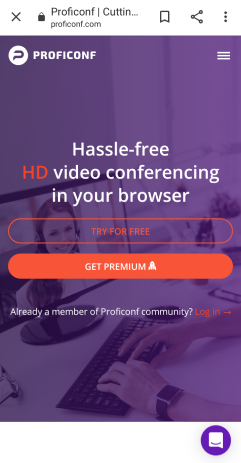 The second screen demonstrates the Registration page.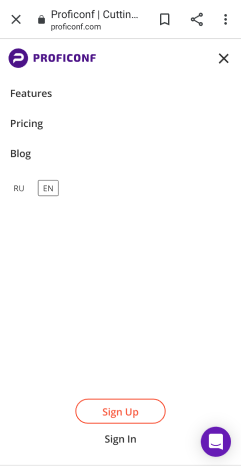 The third one showcases the Events Page.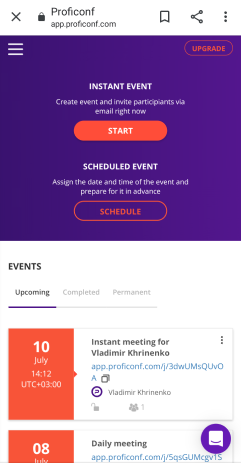 This next screen shows you the conference room itself and how it is looking at a smartphone, for instance.
To remove the interface buttons and thumbnails of participants from the screen and to only see the main screen, tap once on any area of the screen in a vertical position.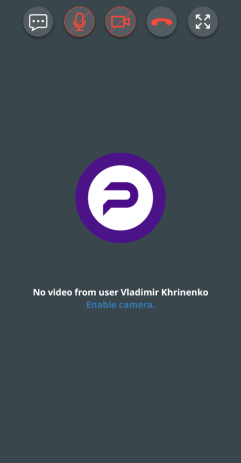 The next screen lets you take a glimpse at how the chat on a mobile device during the conversation.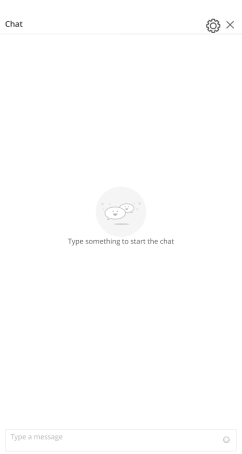 Note: If your smartphone does not have a front camera, you won't be able to turn your own video on.
A short video tutorial on how to participate in Proficonf conferences from mobile devices:
Pay attention: a conference host can organize and run events from the Android mobile interface and can send a link. He will not be able to demonstrate any materials, but he can upload files and get access to the storage.
A participants can turn on the camera, microphone, and use chat.