After you go to the Meetings page, click on the personal account button in the upper left corner. In the menu that opens, you can create a Workspace, switch between your personal account and Workspace, and sign out of your account by clicking the "Sign Out" button.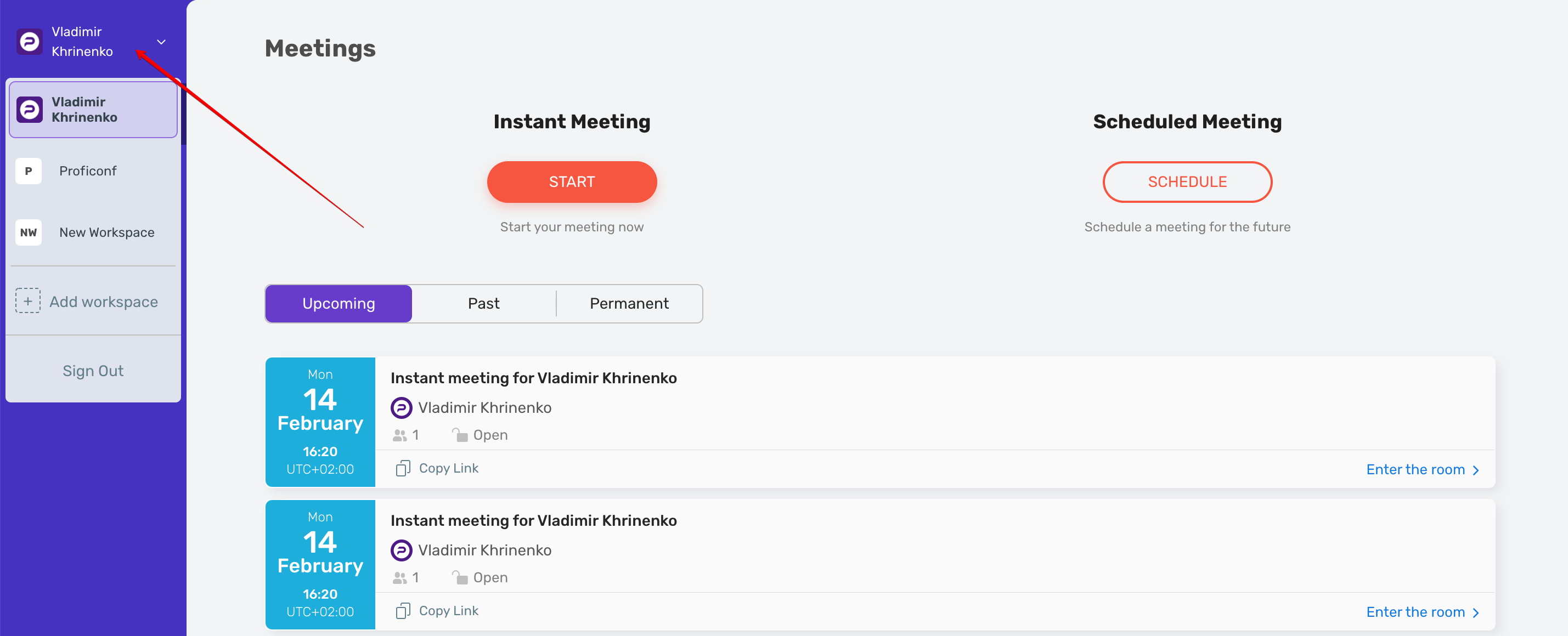 Click the "Account Settings" button to go to the account settings.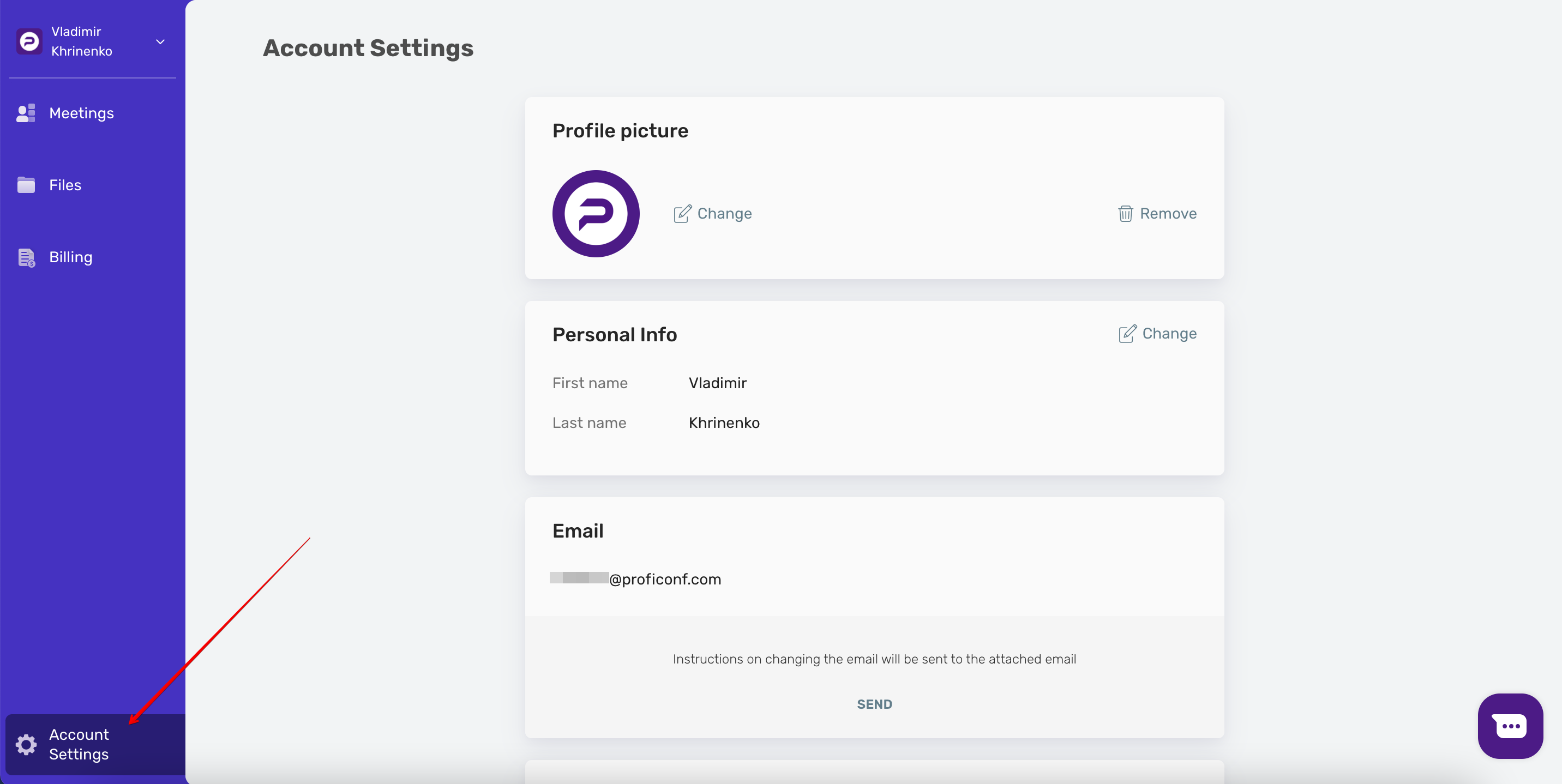 You can upload a profile picture, change personal information (first and last name), change email and password, change language, link social networks for authorization and sign out of your account.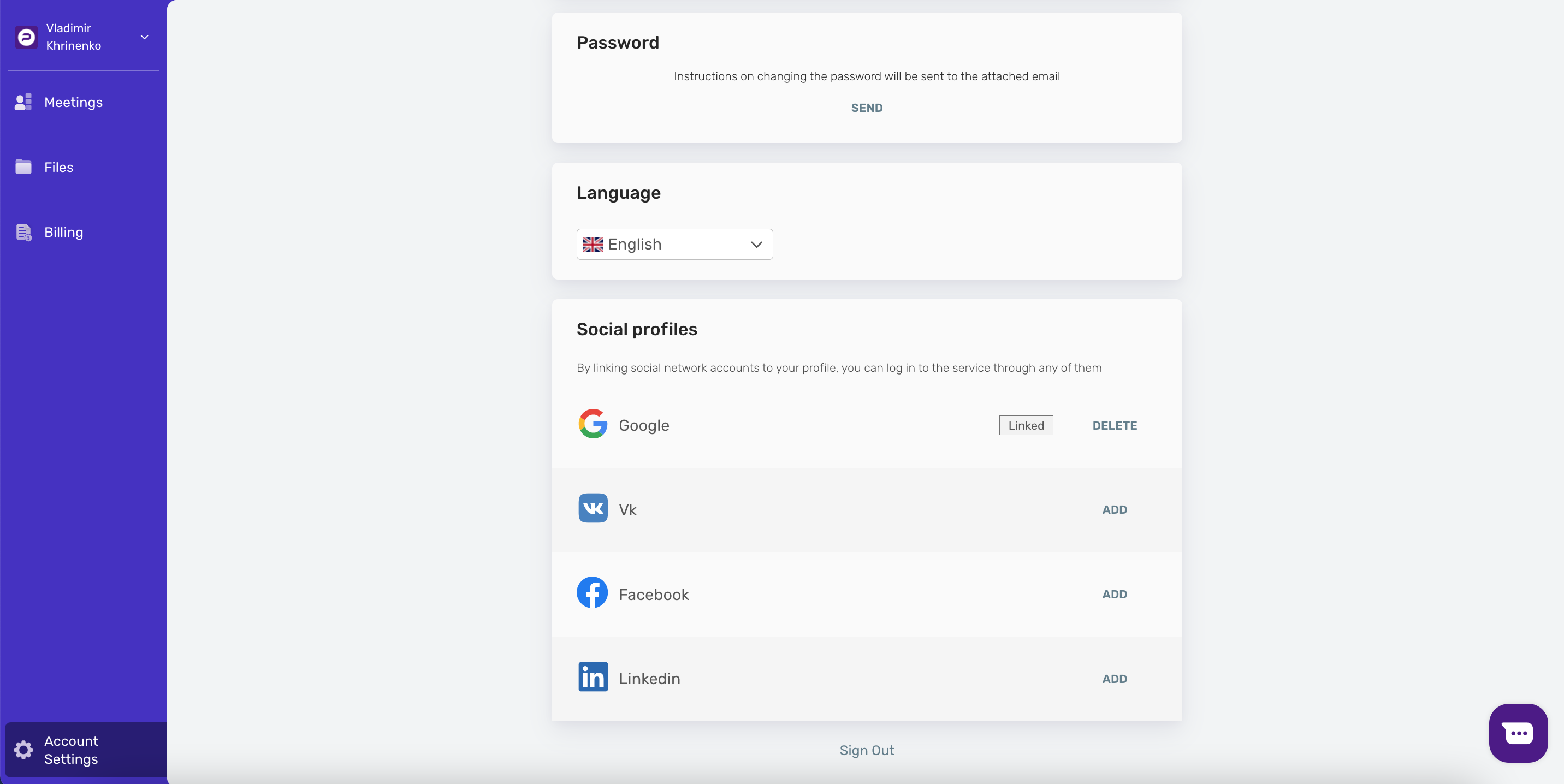 Click the "Billing" button to go to the billing page.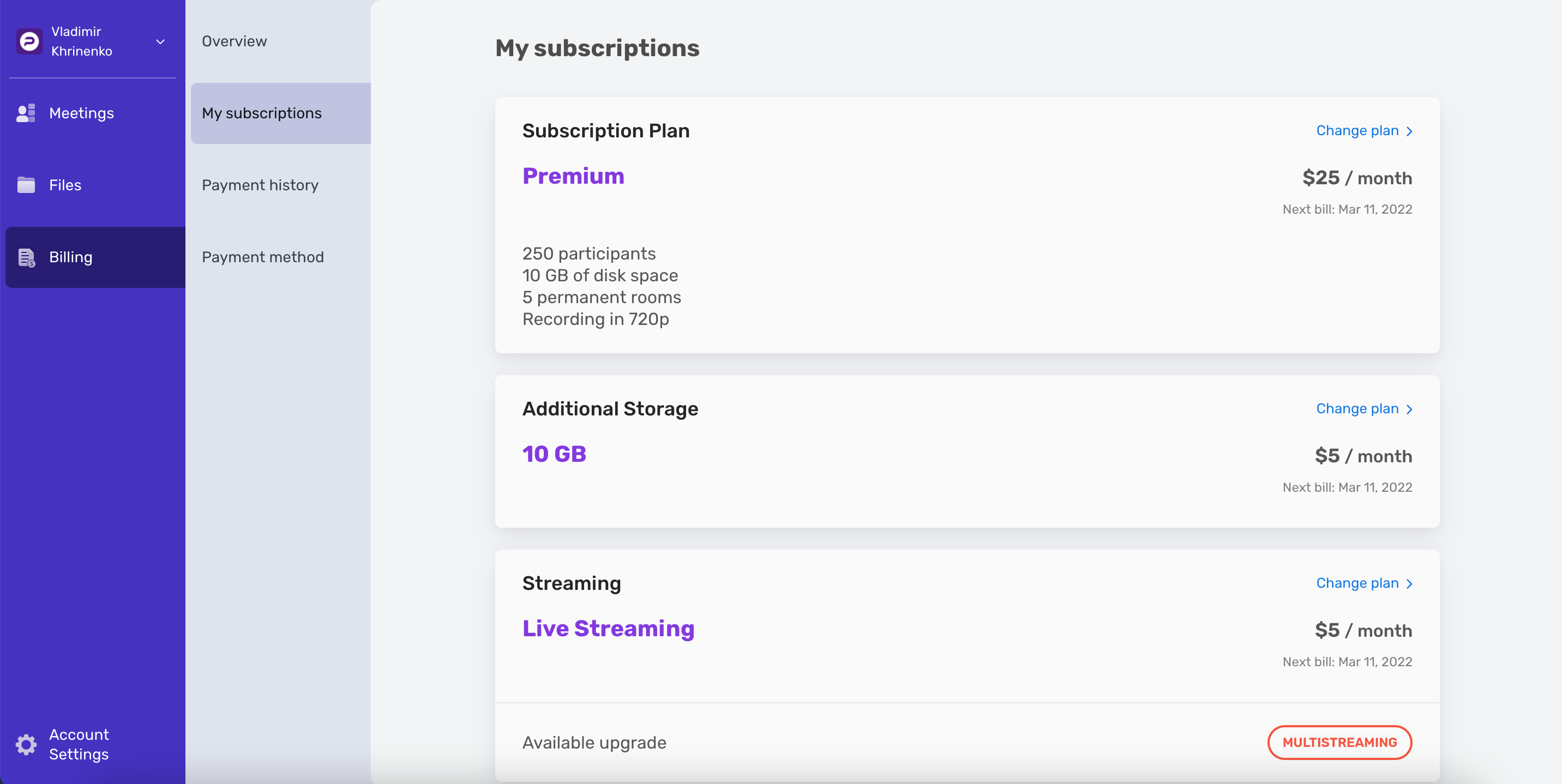 On the billing page, you'll see basic information about your subscriptions, payment history, and payment methods. Also, here you can upgrade to a Pro or Premium plan and purchase add-ons such as Additional Storage and Live Streaming and Multistreaming options.
In the Files section, you can upload, download and delete any files beforehand.

On the Meetings page, you can create and host any meetings.