There is a drop-down menu that you can call by clicking on your name in the top right corner of the screen: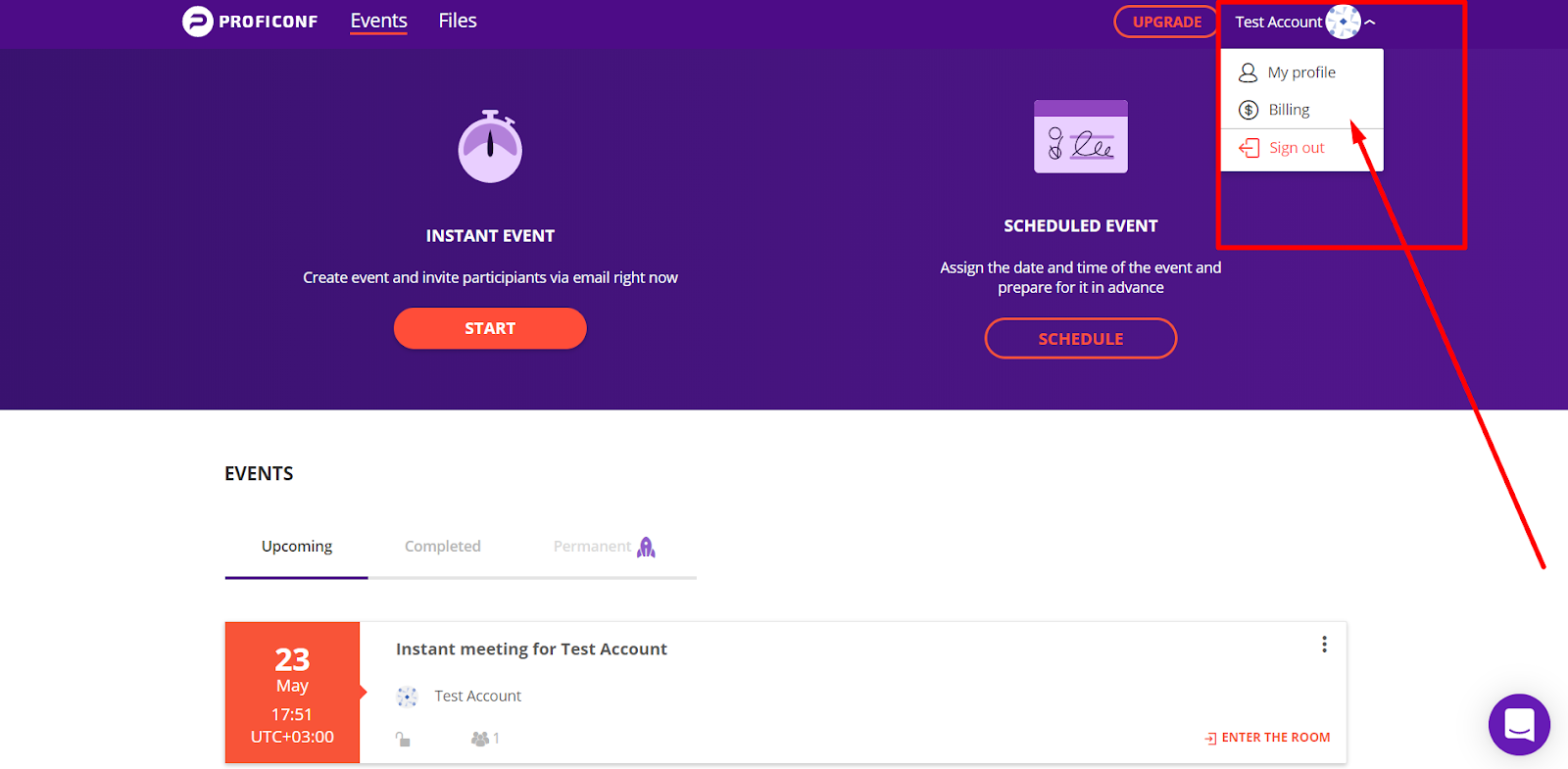 Click "My Profile" to go to your Account Settings; click "Billing" to be redirected to your Billing Control page; click "Sign Out" to leave your account.
Go to "Profile" to change your first name and last name. Read this article to learn how to add a profile photo to your personal account.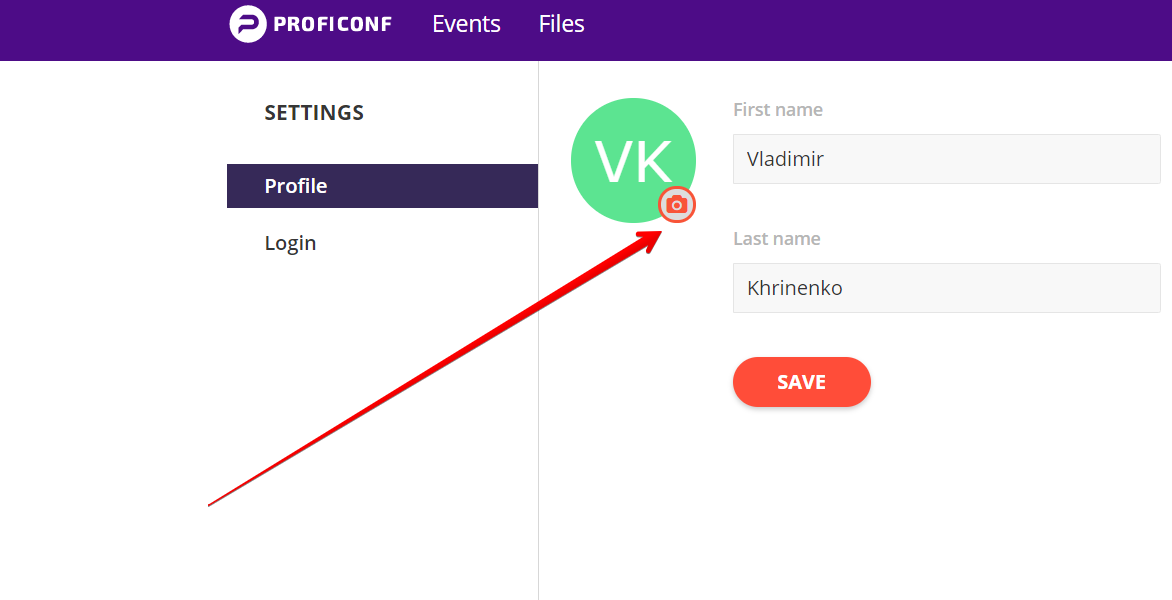 Go to "Login" to change your email and password, or link to your social network profiles.

You can Sign up for the Proficonf affiliate program in this section.