Pro and Premium memberships can additionally purchase Live streaming from the conference room to YouTube, Facebook, Telegram, VK, Twitch, and Restream. For the Business plan, this feature is included.
In this article, we will focus on Live Streaming on Restream
To start streaming, you need to create and enter the conference room.
This can be an instant, scheduled event, or a permanent room.

After you enter the conference room, you will see the button to start the Live stream in the upper right corner.

Feel free to click it).

When the button is pressed, a menu to Live streaming will appear.

Let's go to the streaming menu and explore it: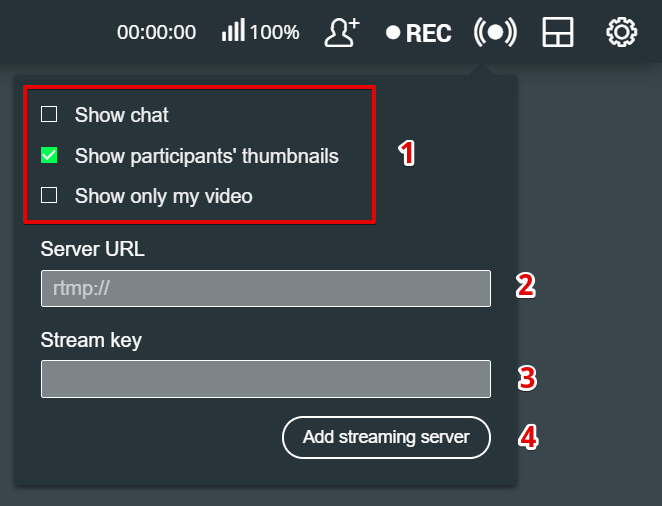 1. Live settings, tick the box:
-enable/disable chat;
-enable/disable participants thumbnails;
-only hosts content.
2. URL server input field

3. Stream Key input field

4. The "Add streaming server" button.

After you enter the URL and Stream Key, click "Add streaming server".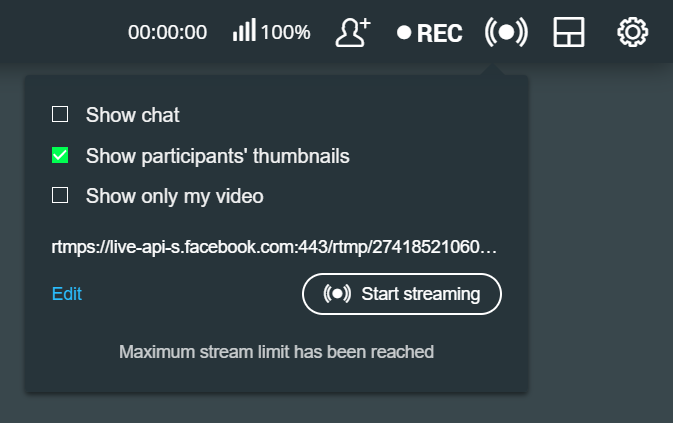 To start the stream press the "Start streaming" button.

To change or delete the streaming server, click "Edit". You can change or delete the streaming server.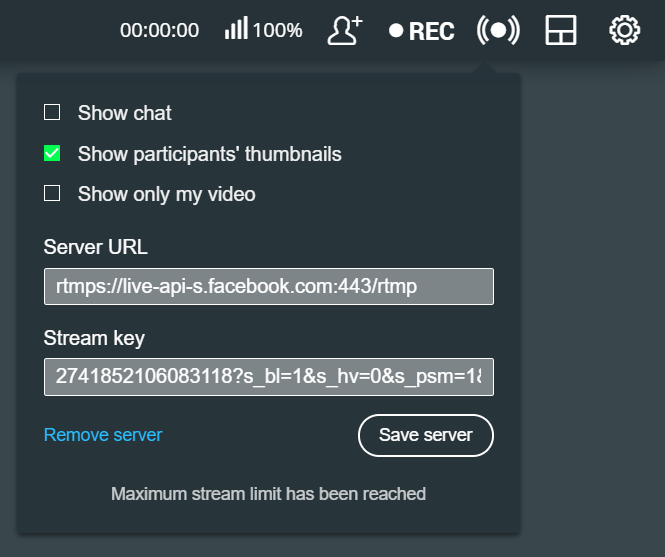 Note: the settings for the streaming server are automatically saved for the conference room in which you created it. You can pre-select and configure the streaming server for any social network.
Don't close the browser tab and go to the Restream.io website to create the stream, login, or Sign up, copy the Stream URL, and the Stream Key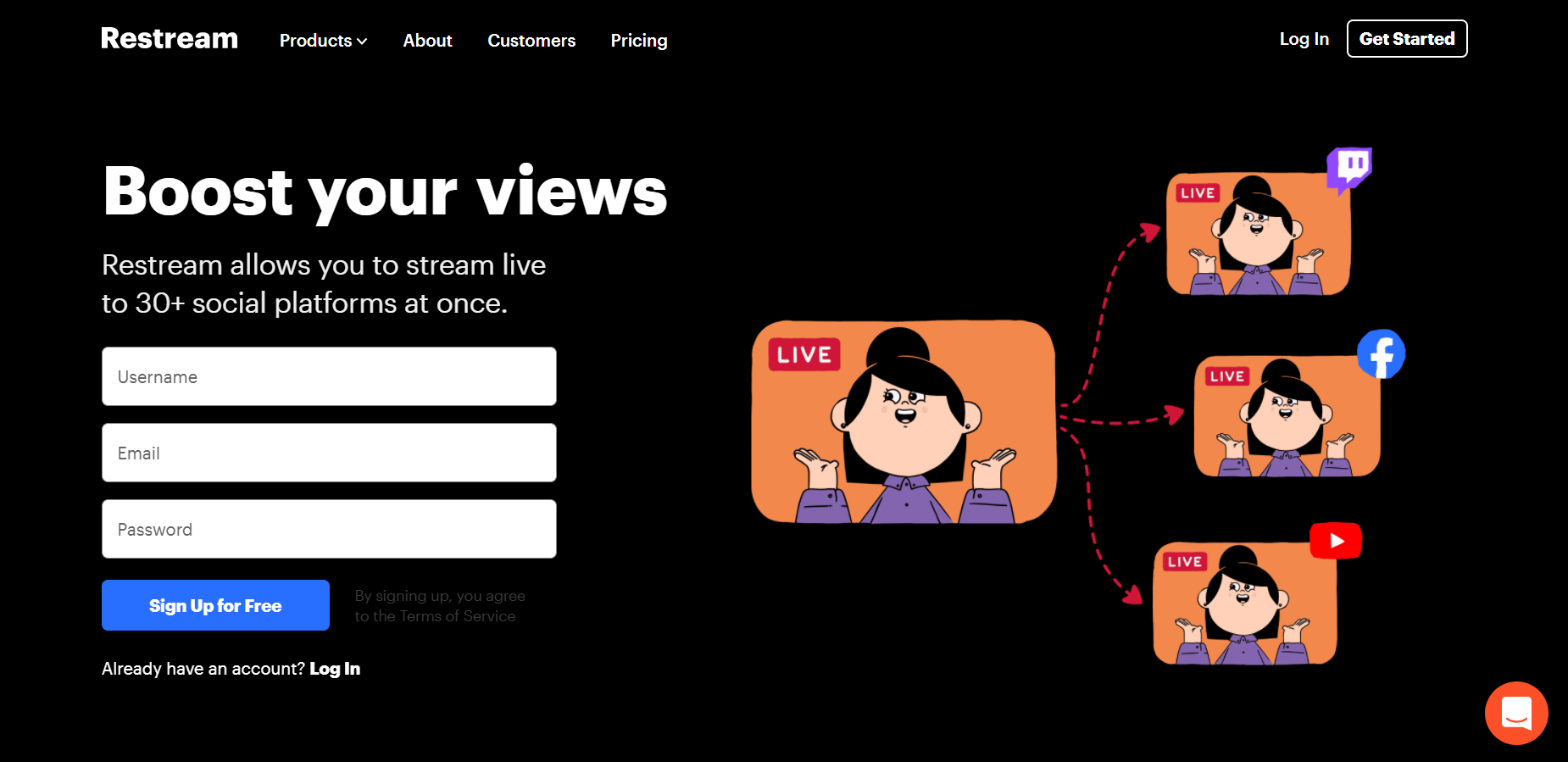 After that, you will be redirected to the Restream management page.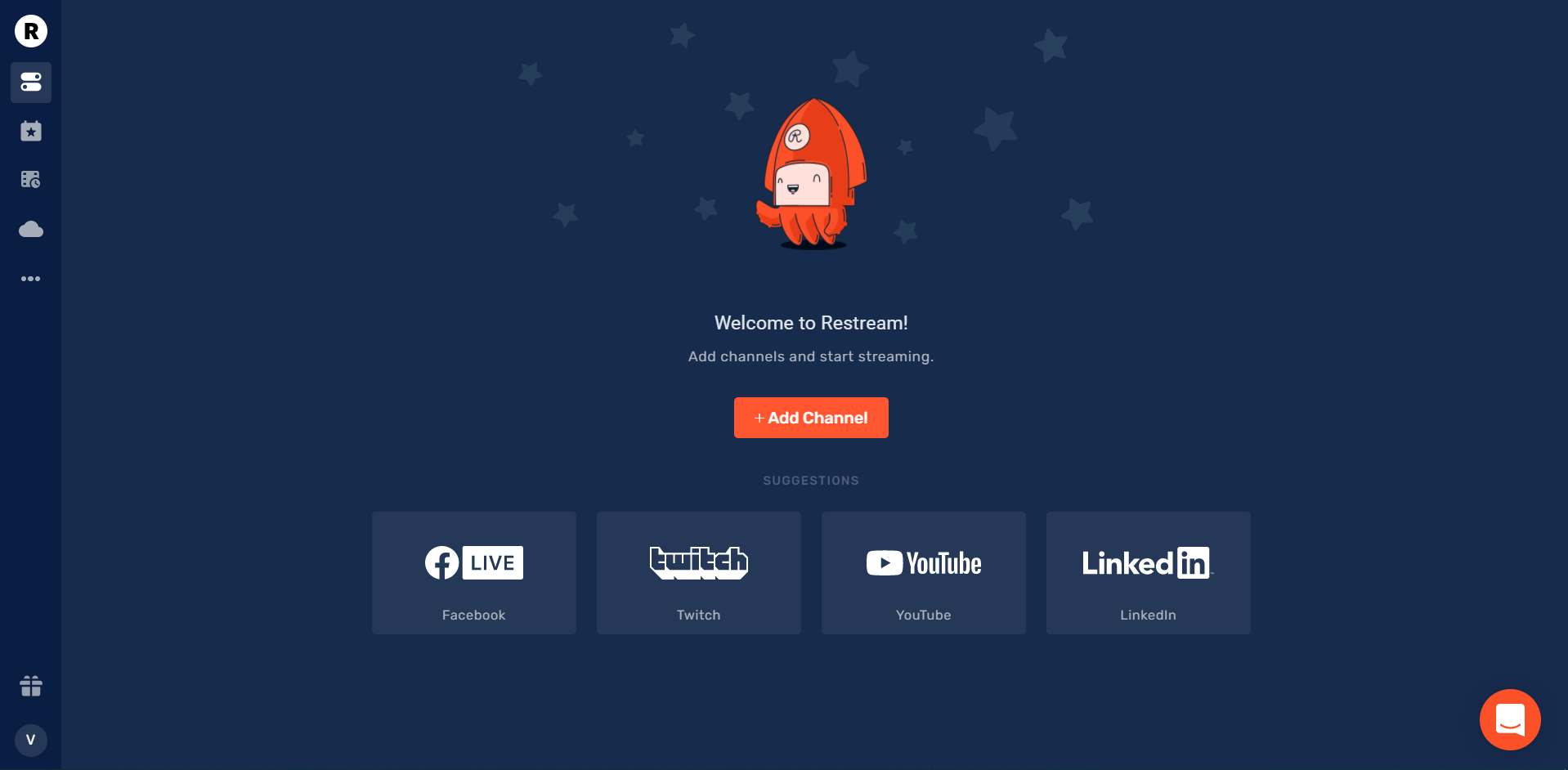 Where you can add several platforms to which Restream will share simultaneously, such as Twitch, Facebook, Youtube, and others.
To do so, you will need to log in to the selected services and provide the required permissions for Restream.

Here you can also get the Stream Key and Server URL by clicking the "Settings" button.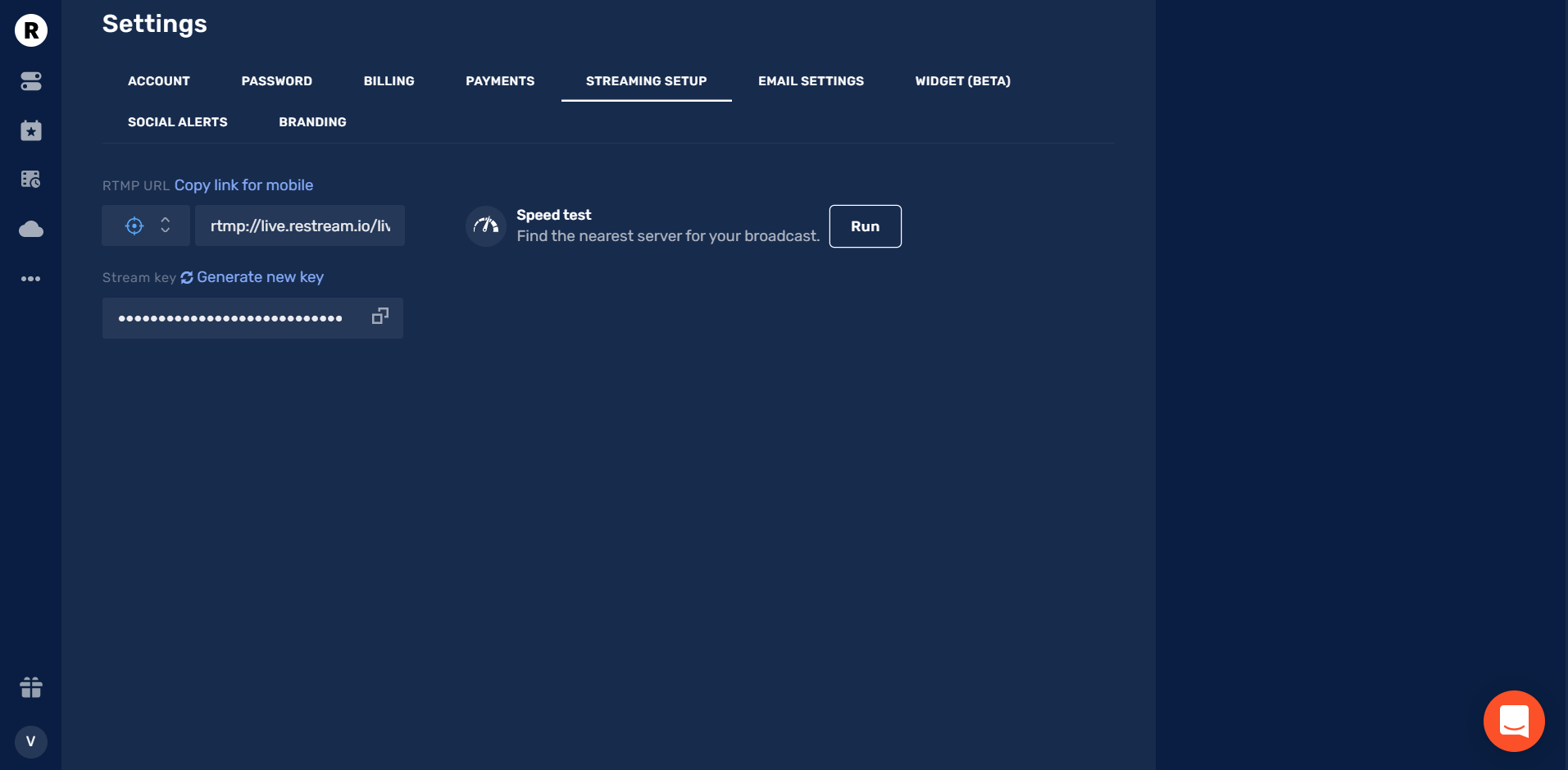 Go to a Proficonf conference, paste the URL and Stream Key into the conference menu, and click "Start Streaming".

Click "Go live" and Restream will do everything automatically, the stream will start on all selected platforms.

On the Restream page, you will be redirected to the Live studio control room, where you can change the settings and display your broadcast in real-time using the Restream tools.

To end the stream, click the "Stop Streaming" button in the conference room in Proficonf.
The stream will end automatically on all the other platforms.