To create a scheduled event, click the "Schedule" button.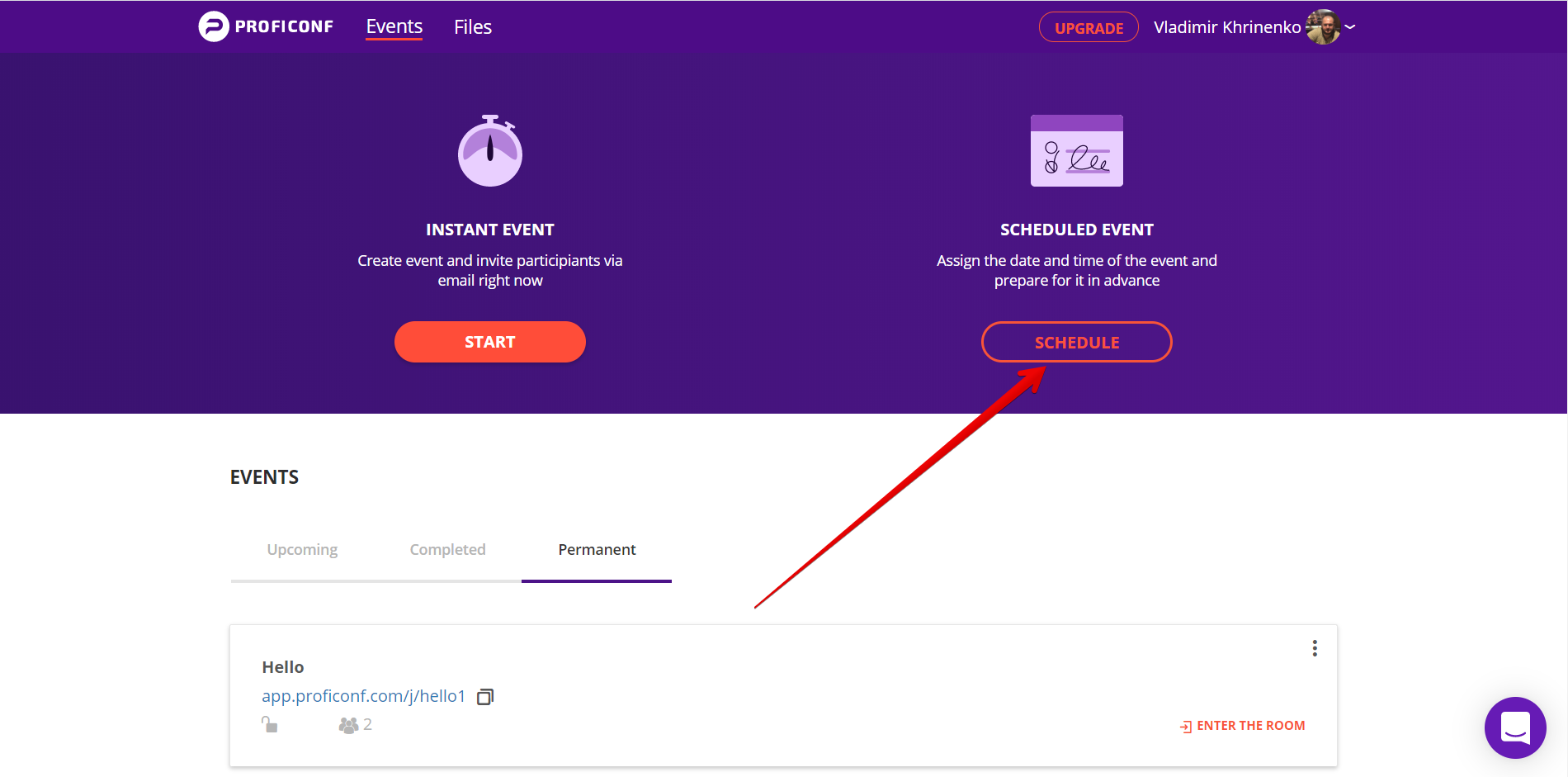 You will be redirected to the create event page: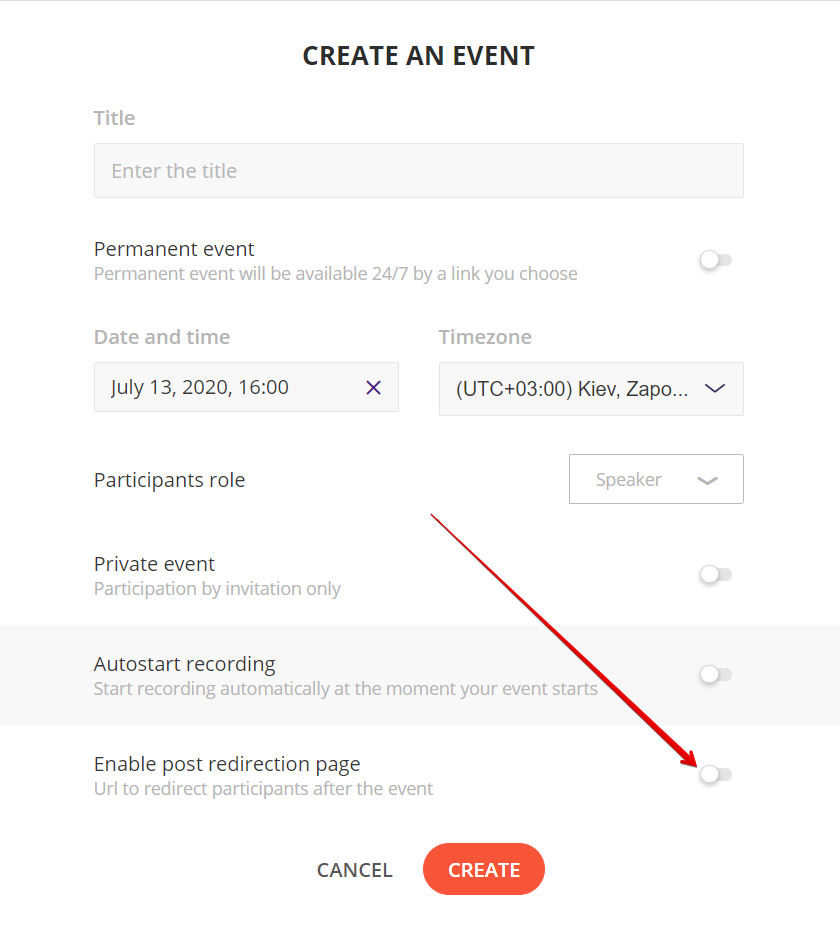 1. Сreate a name for your event.
2. Select the day and time for it.
3. Select the participants role: speaker or viewer.
4. Choose access type (public or private).
With open access, any user (assuming the user has a link) can join the conference. With private access you decide, who gets an email invite or access upon request.
5. Premium plan owners will be able to experience one more advantage of Proficonf conferences: once the conference has started, the recording starts automatically.
6. For the Premium plan owners, we have added feature to redirect participants after the event to the selected web page.

Using this same form the host can choose to make the newly created event Permanent. Pull the toggle to activate. Available for PRO and Premium memberships only.

Click the "Create" and you will be redirected to the Events page in the Upcoming section.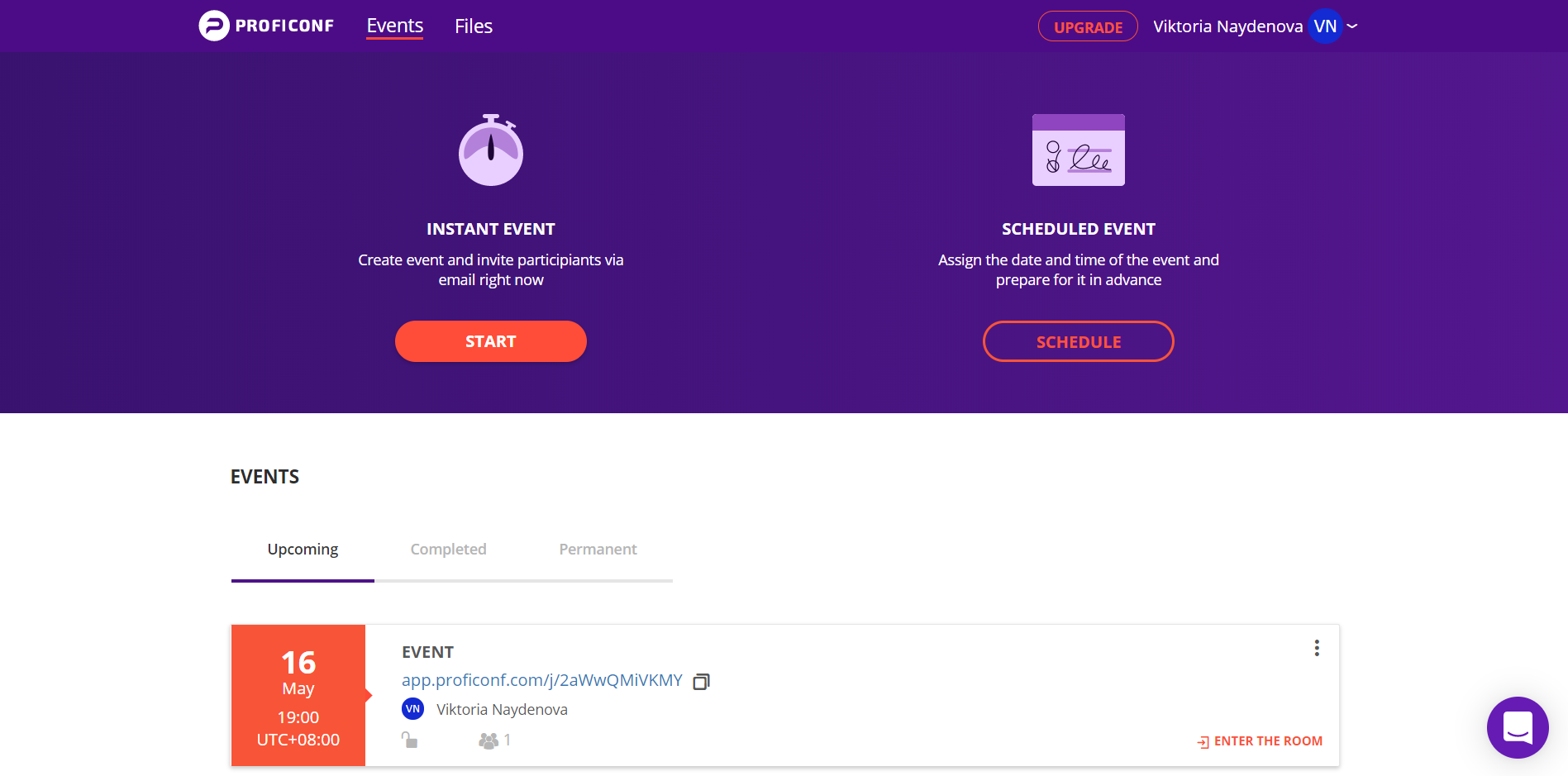 In this section, you will see the event that you just created.