Proficonf Pro and Premium owners and Workspace members can create a Permanent room for meetings.
A feature of this room is a static custom link. The event, when finished, will reopen and be ready for a new meeting. It will notably improve accessibility for regular participants.
To create а Permanent room click "Schedule" on the Meetings page: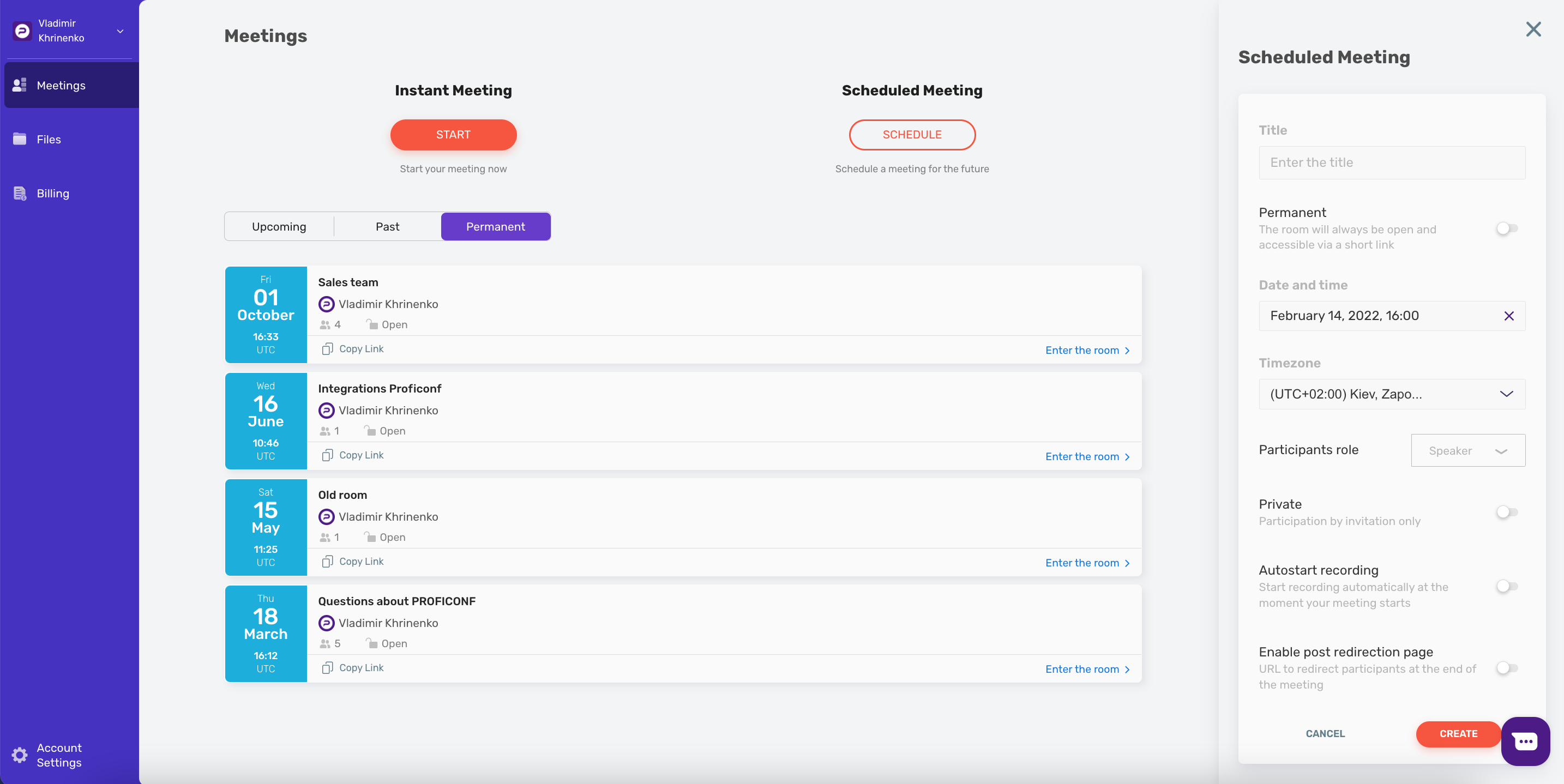 Fill in the blanks:
Meeting title.

Select Permanent (Permanent rooms are available for Pro, Premium, and Business plans).

Enter the time and date, timezone.

Select the participant's role: Speaker or Viewer.

Choose the access type: private or public.

Push the "Autostart recording" button if you prefer (available on Premium and Business plans).

Add a redirection page for participants (available on Premium and Business plans).

To create a meeting, click the "Create" button.
Permanent rooms are located in the Permanent section.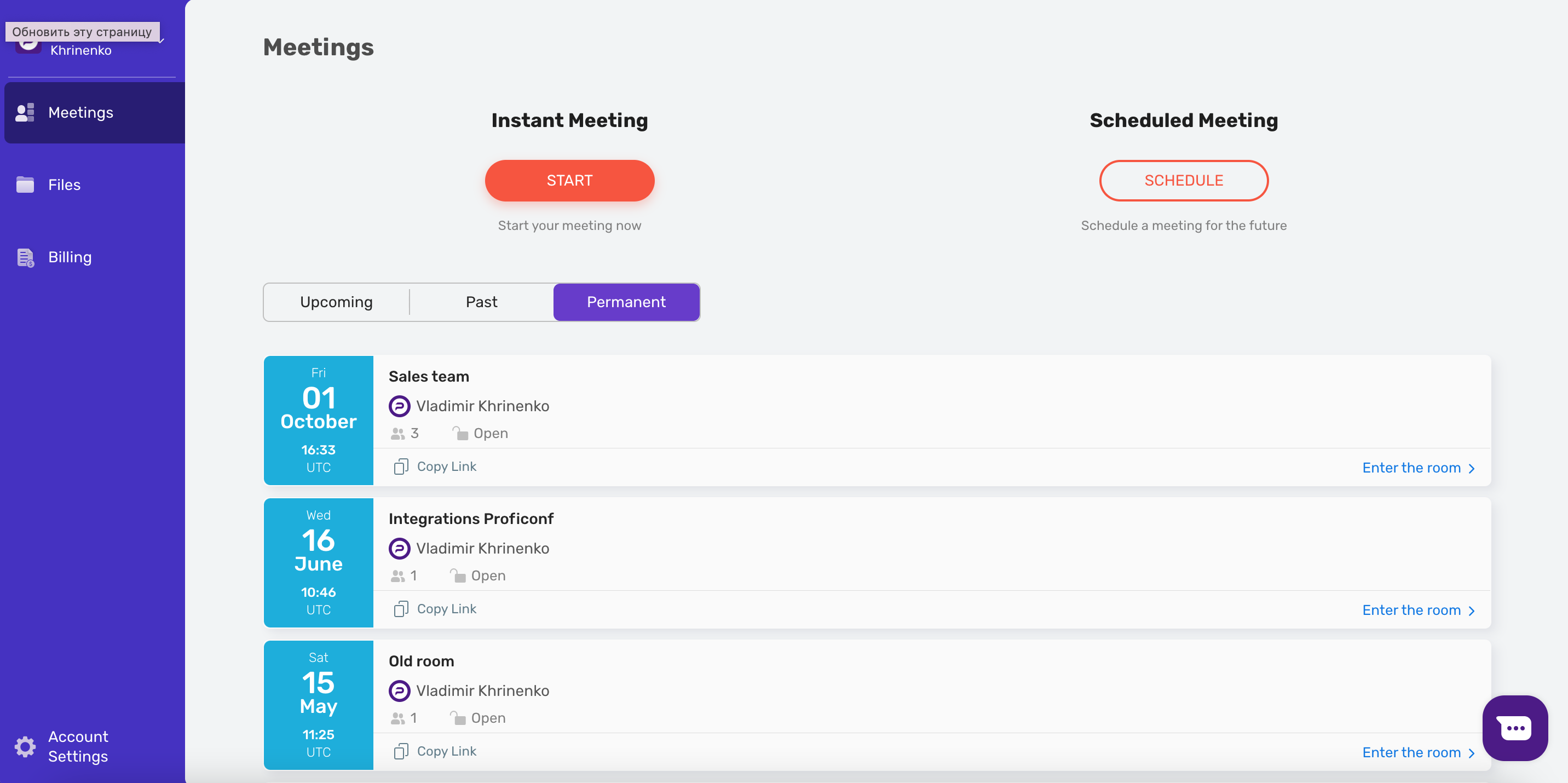 Now take a look at how you can change the name of both: the meeting and the URL whenever you so desire.
Click on the name of the permanent room you want on the Meetings page, and in the menu that opens in the Settings section, change the Permanent room title and link to your preference.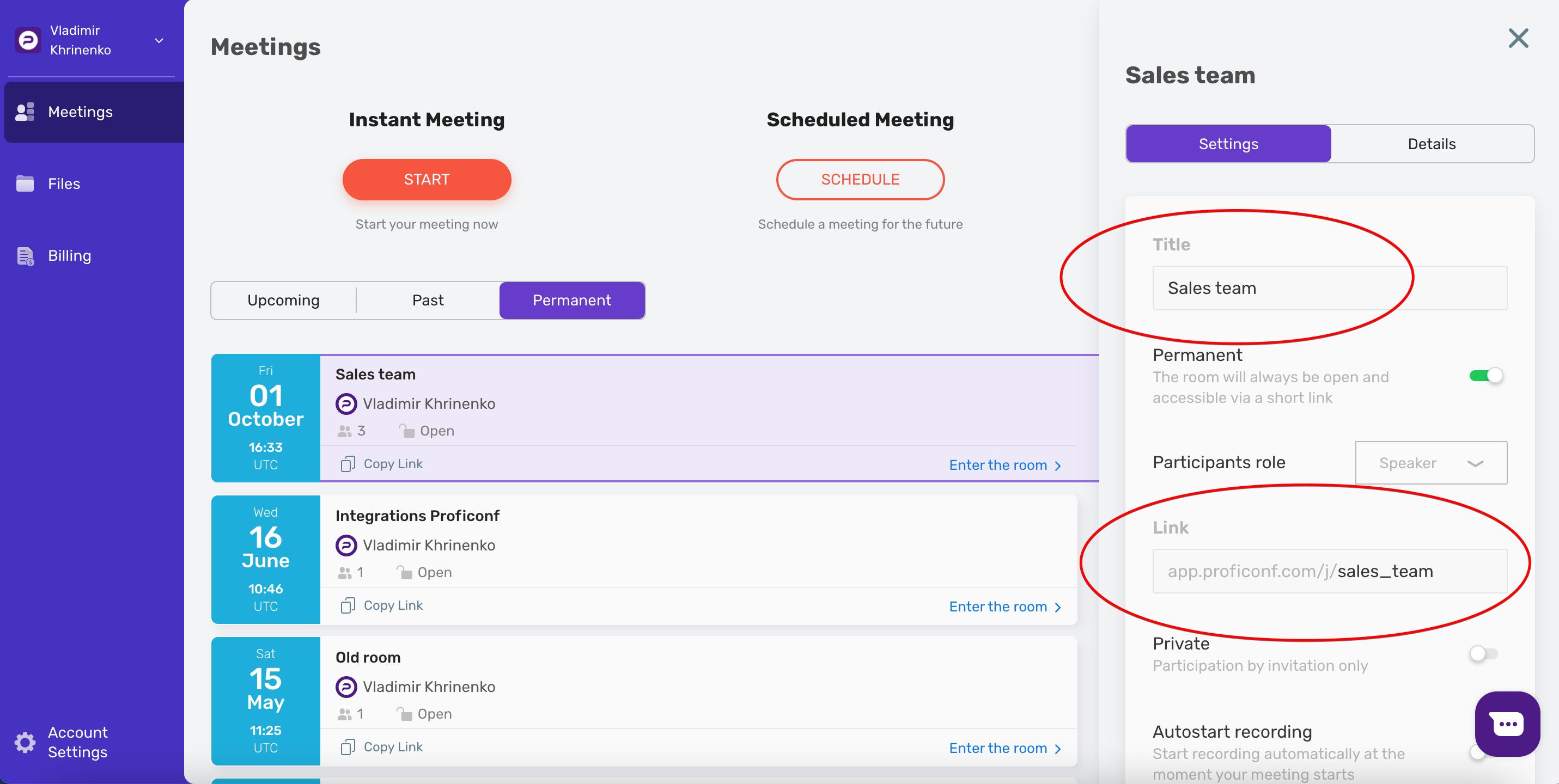 Click the "Save" button.