Pro and Premium memberships from Proficonf allow you to create permanent rooms for conferences. A static link is what's so special about this feature. It can make life much easier for your guests. And yourself.

Create your Permanent Room by clicking "Schedule" on your Events page: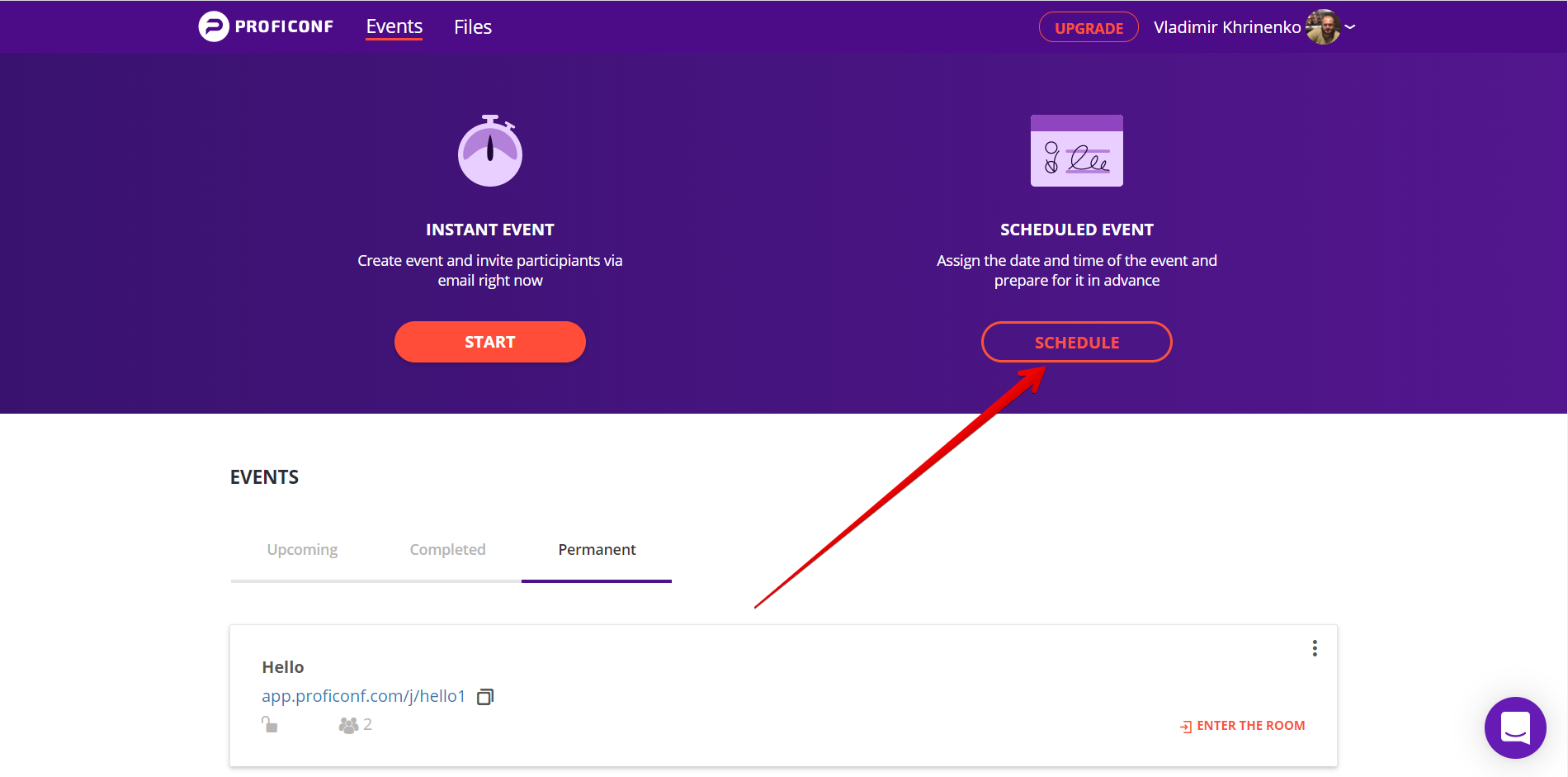 Type in the title, pull the toggle on the right from "Permanent event", and follow up by pushing "Create" button: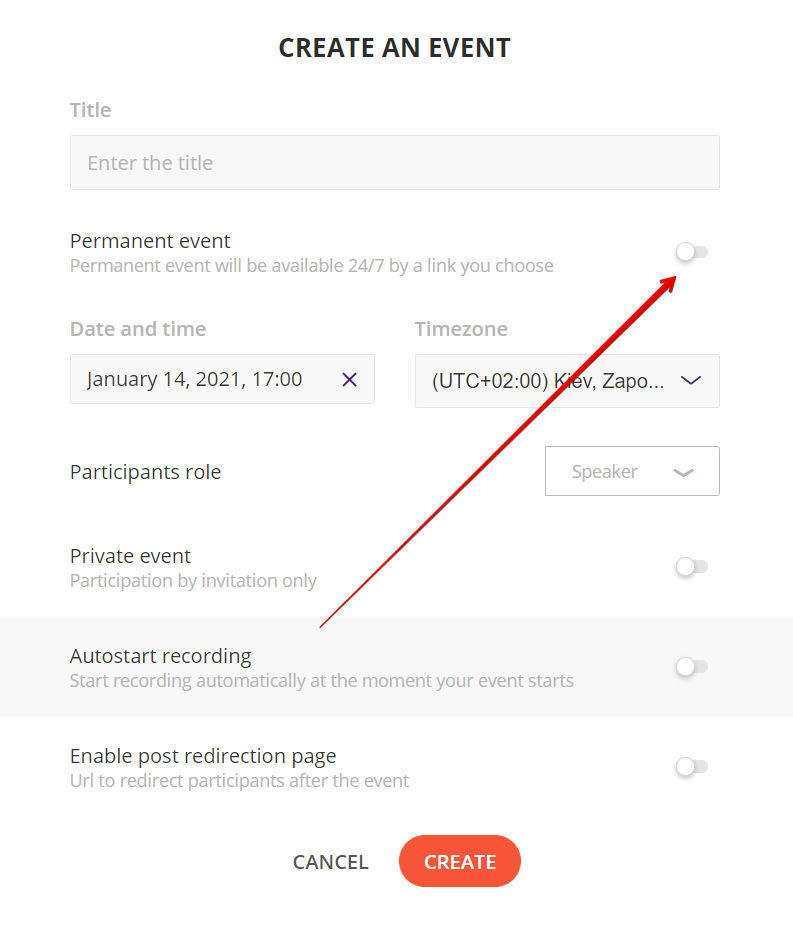 For the Premium plan owners, we have added functionality to redirect participants after the event to the selected web page.

Once you're done, you'll be redirected back to the Events page. A Permanent Room with your name of choice will appear in your Permanent list: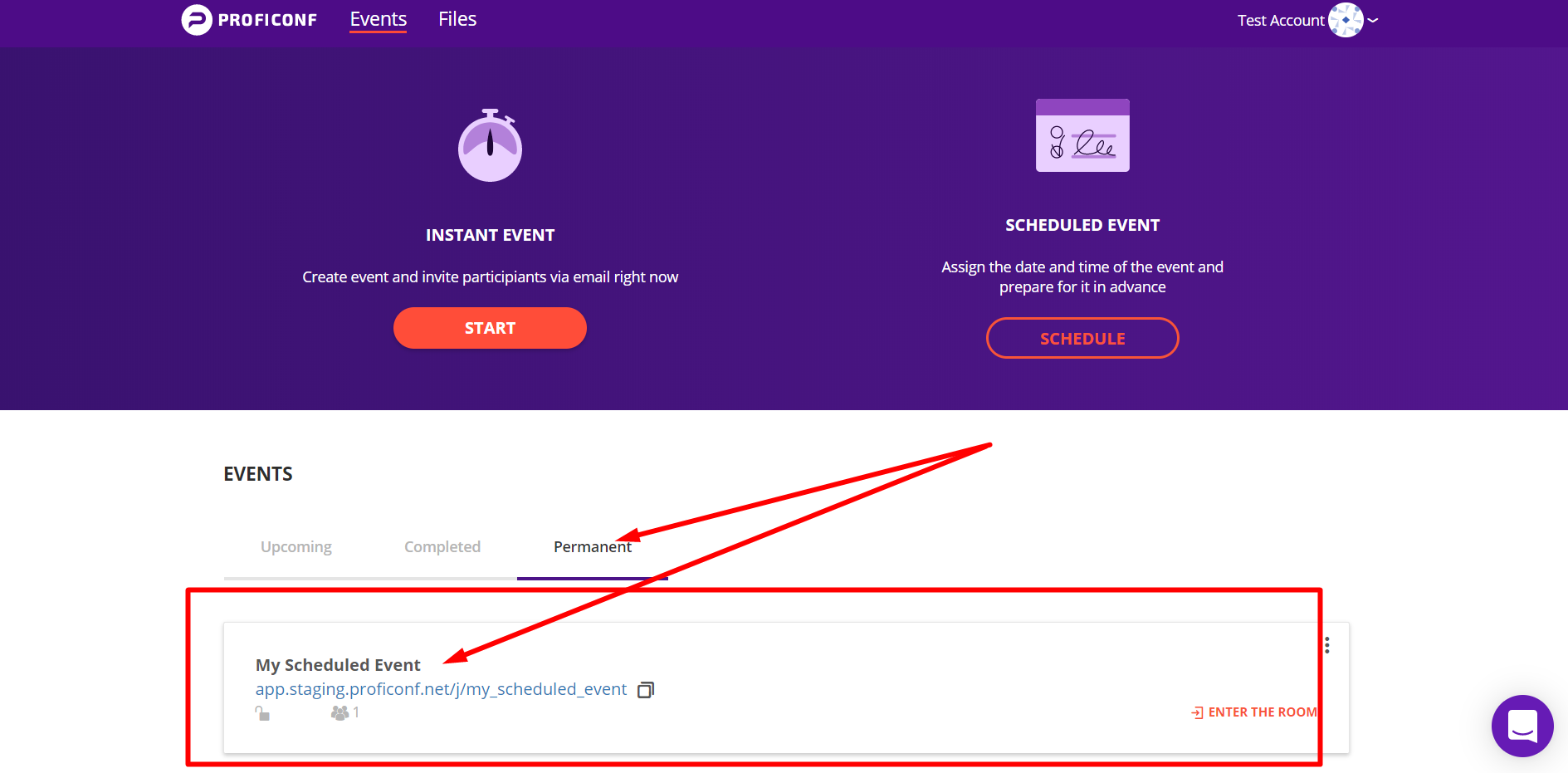 The URL is created on the basis of the name you choose for the room. This way you are getting the custom named URL for your own conference.

Now take a look at how you can change the name of both: the conference and the URL whenever you so desire.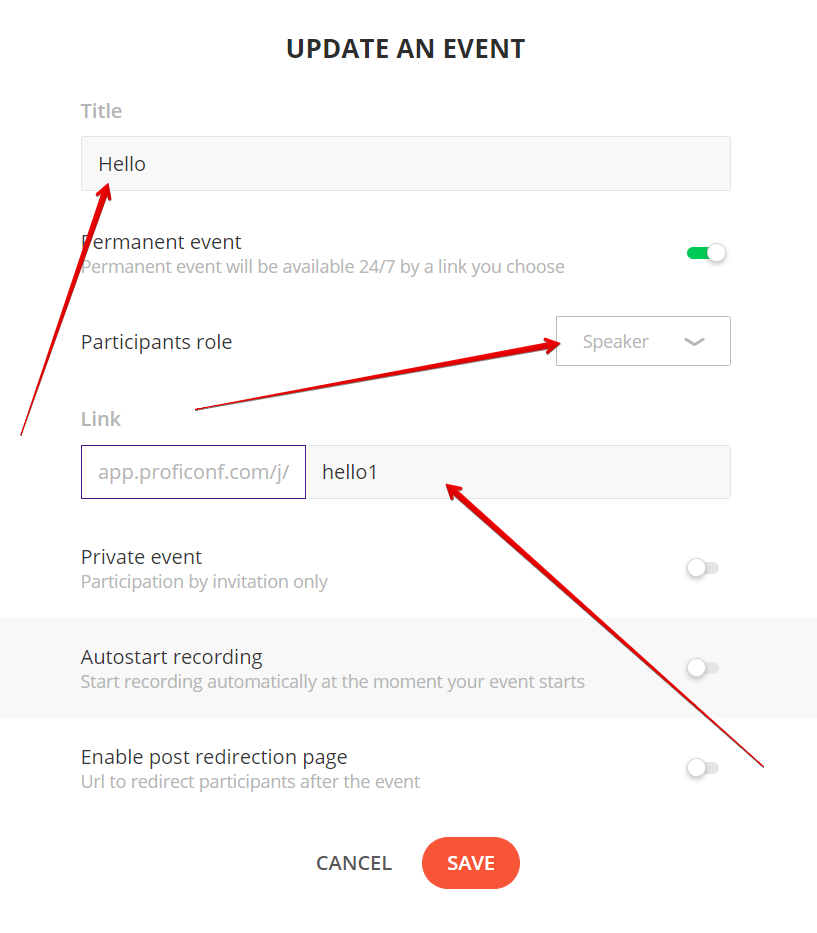 Press the conference menu button on the right from the name of the conference, choose "Edit" and modify the name of your Permanent room as desired.
Change:
- Conference Name;
- URL name;
- Participants role.
Click "Save" to save all preferences.