As you go to the Proficonf landing page, you can find a friendly category layout. Click each of them in order to get to Proficonf Features, Pricing, Blog. If you're willing to register, go ahead and click Sign Up. Already a member of the Proficonf community? Press Sign In to authorize. You can also see the interface language change button in the upper right of the screen. Click to switch from English to Russian or vice versa.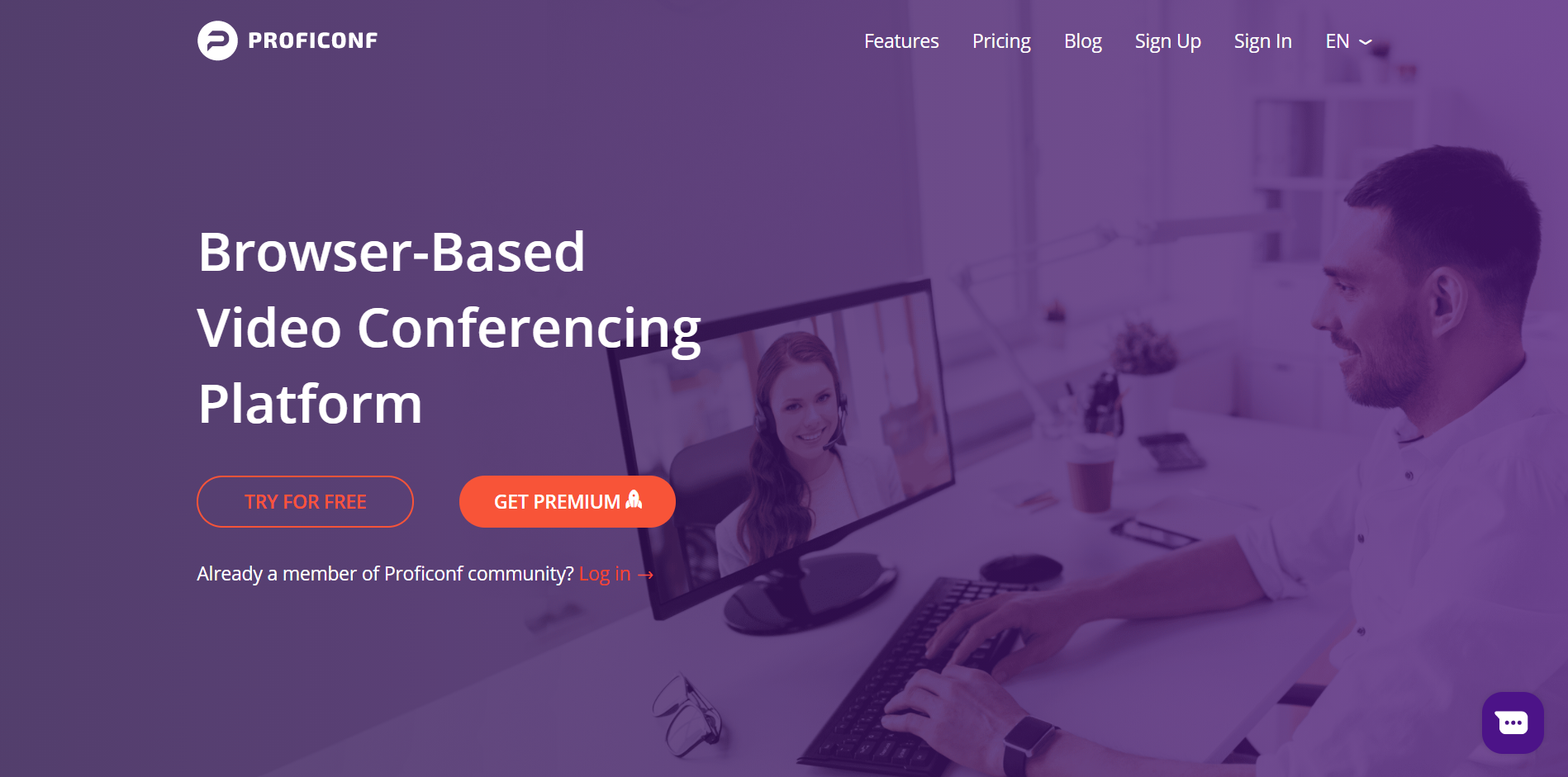 Note: you can write to the Proficonf support team from any page you're at. Just click the smiley rectangular icon in the bottom right corner of your screen.

So. How does Proficonf work?
Scroll down to learn more about Proficonf. The second landing block explains how simple is to use.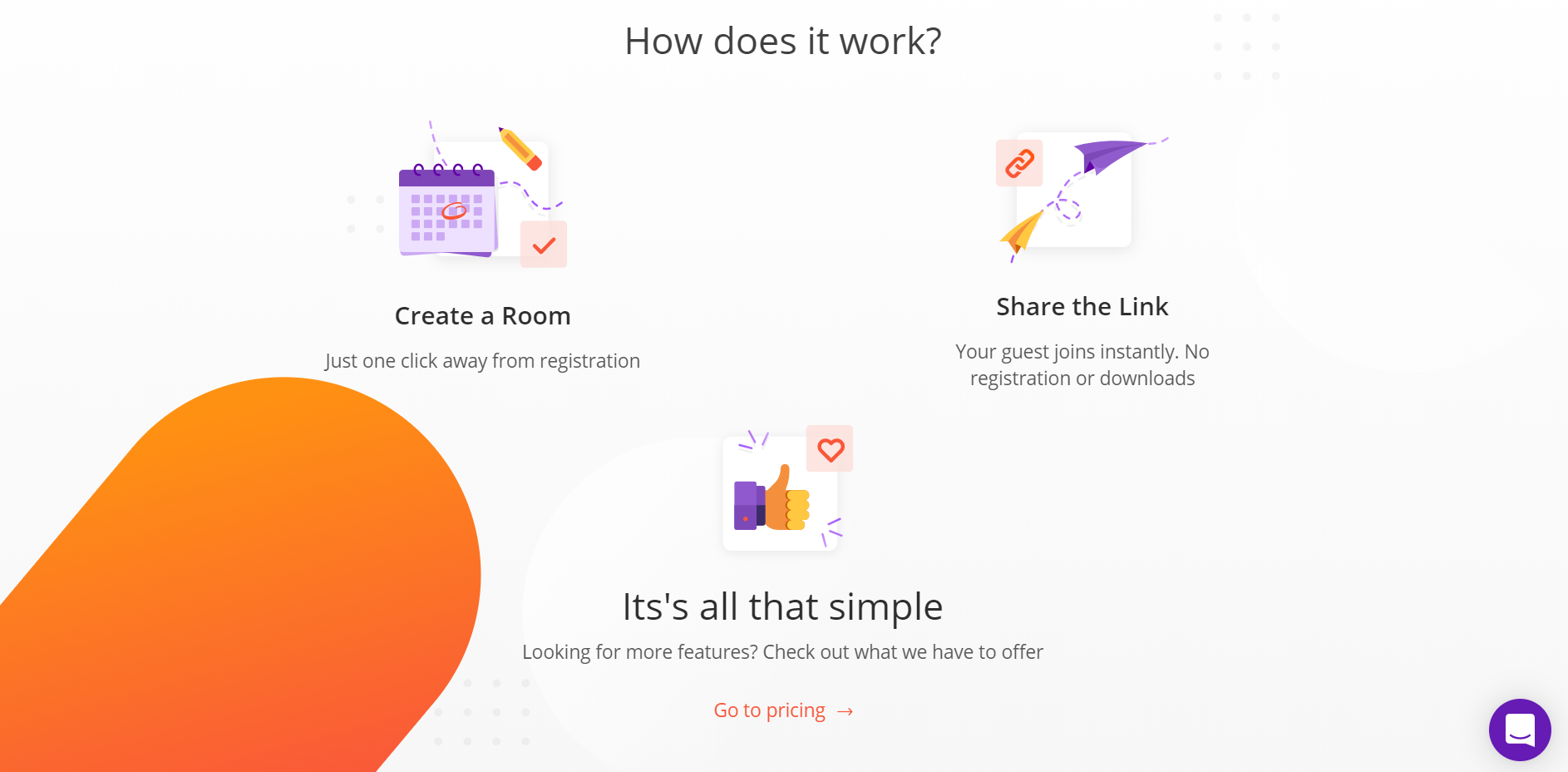 Being a web-based platform, it does not require downloads or setups. It works directly from your browser. Just sign up and you're seconds away from your first Proficonf meeting.

The next landing block will take you to the feature layout. Click any icon and read more about the features Proficonf has to offer.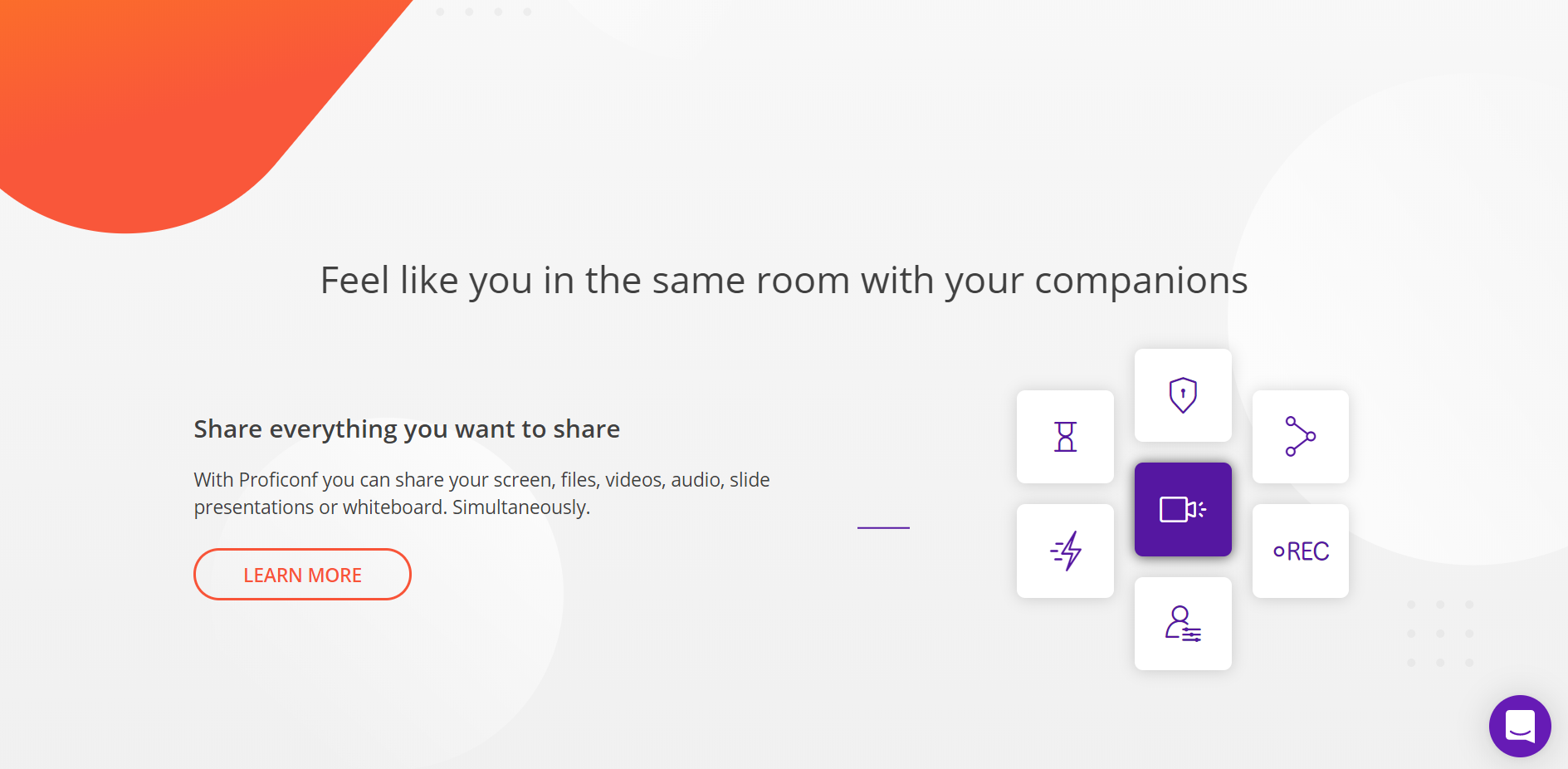 The next landing page block depicts all Proficonf awards: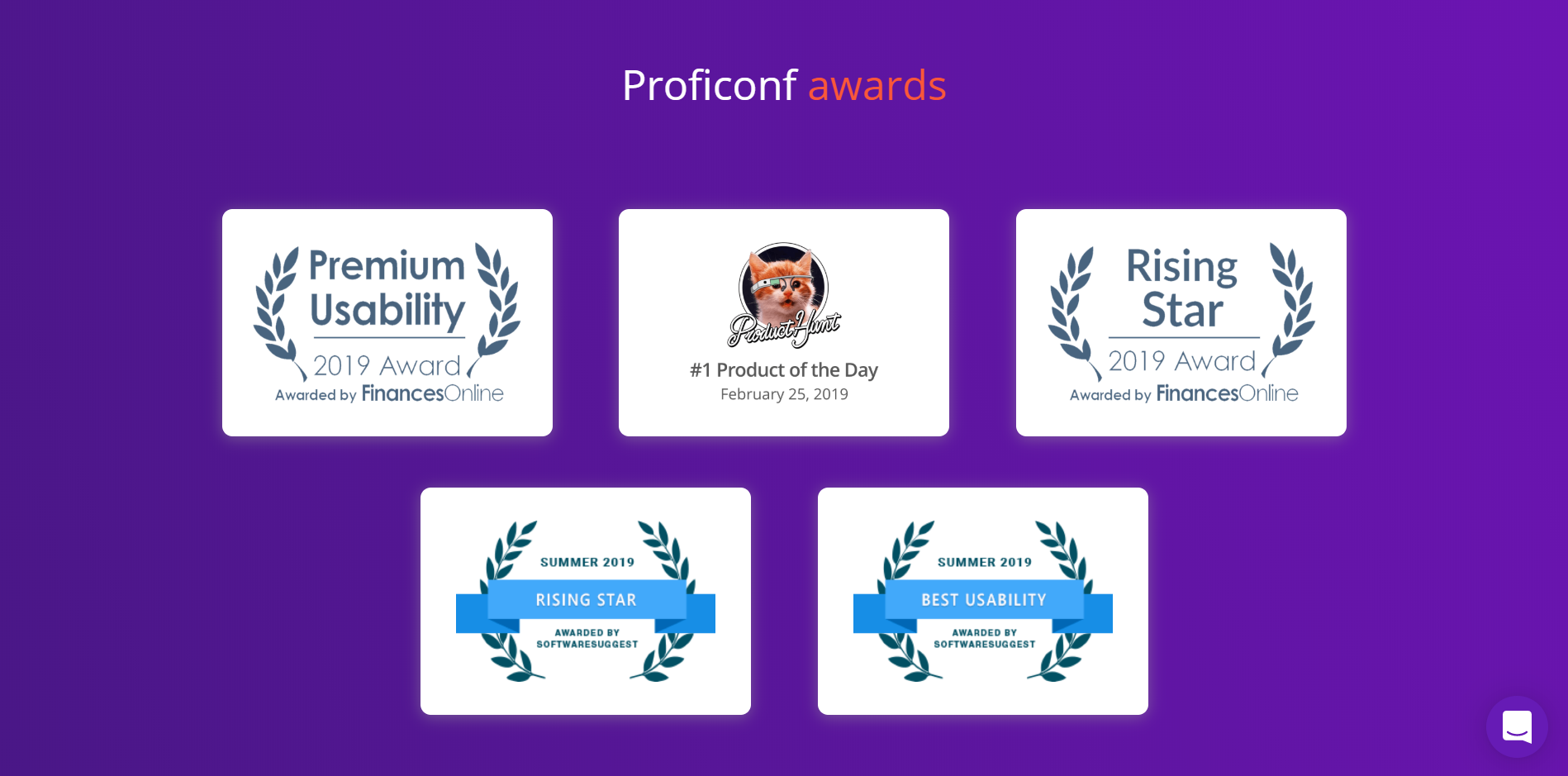 You can follow down and get a glimpse at the Proficonf customer experience testimonials or head down to the footer menu below.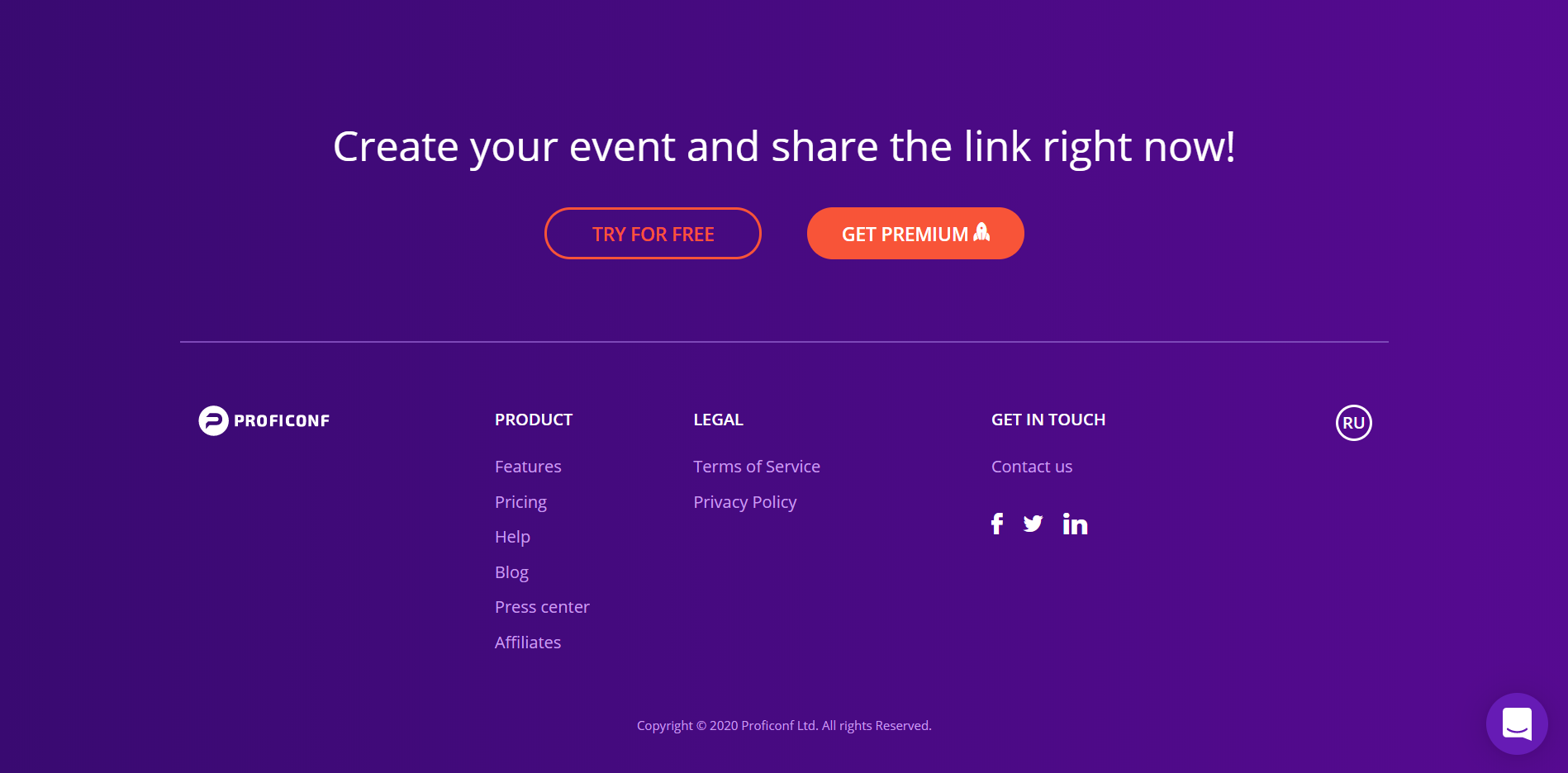 You can go ahead and explore the Product further by clicking the links in the bottom segment of the landing page: Features, Pricing, Help, Blog, Press Center, Affiliates.
Make sure to check out Proficonf Terms of Service and Privacy Policy.

Get in touch with the Proficonf Support team by clicking the Contact us button in the footer menu. Use integration buttons to support Proficonf by subscribing to our Facebook, Twitter, and LinkedIn accounts. You can also change the interface language at the right bottom of the landing page.