From the Sign-up page you are getting right on the Meetings page that looks like this: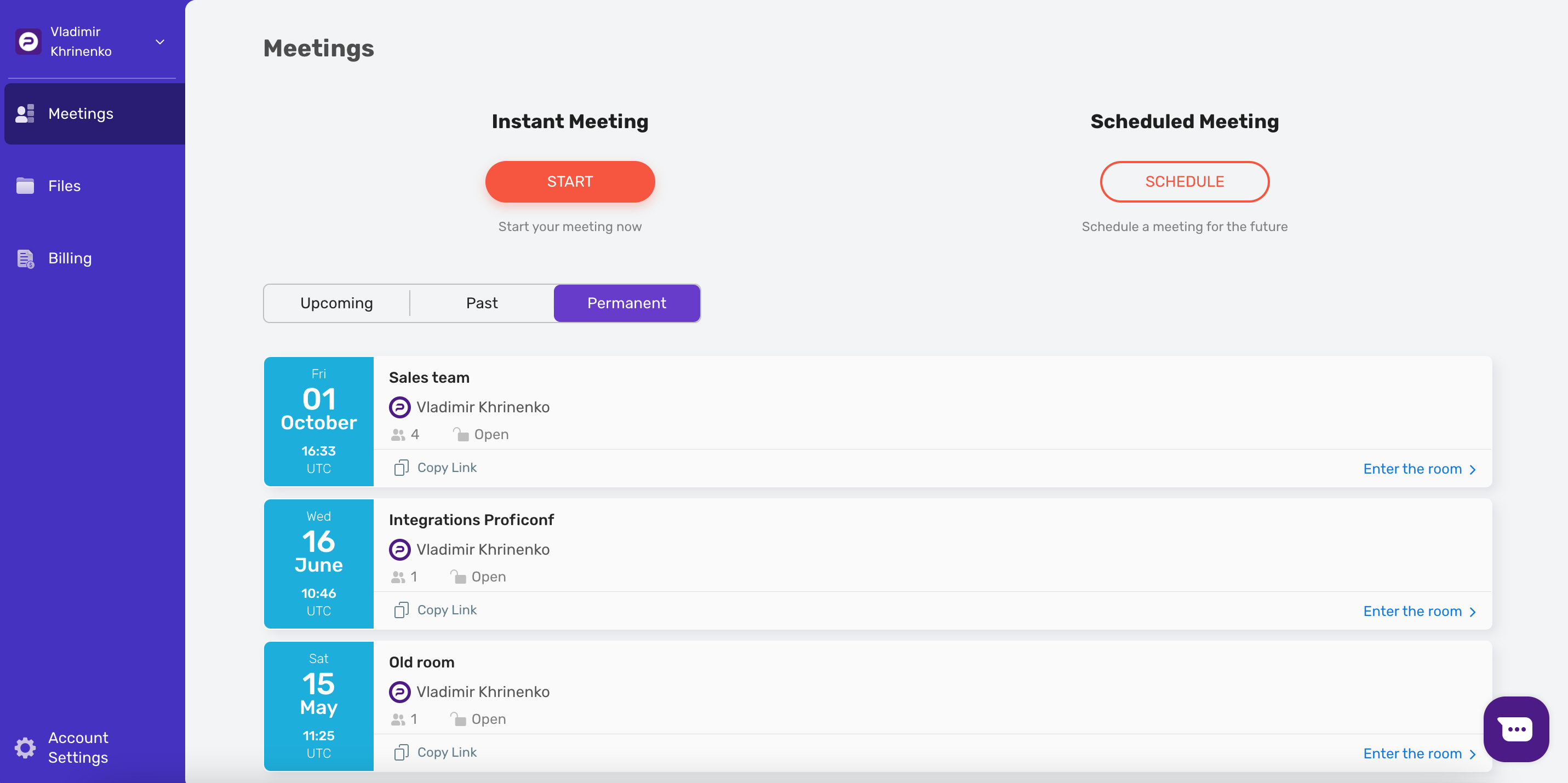 You can start an Instant meeting right from this page by clicking the "Start" button: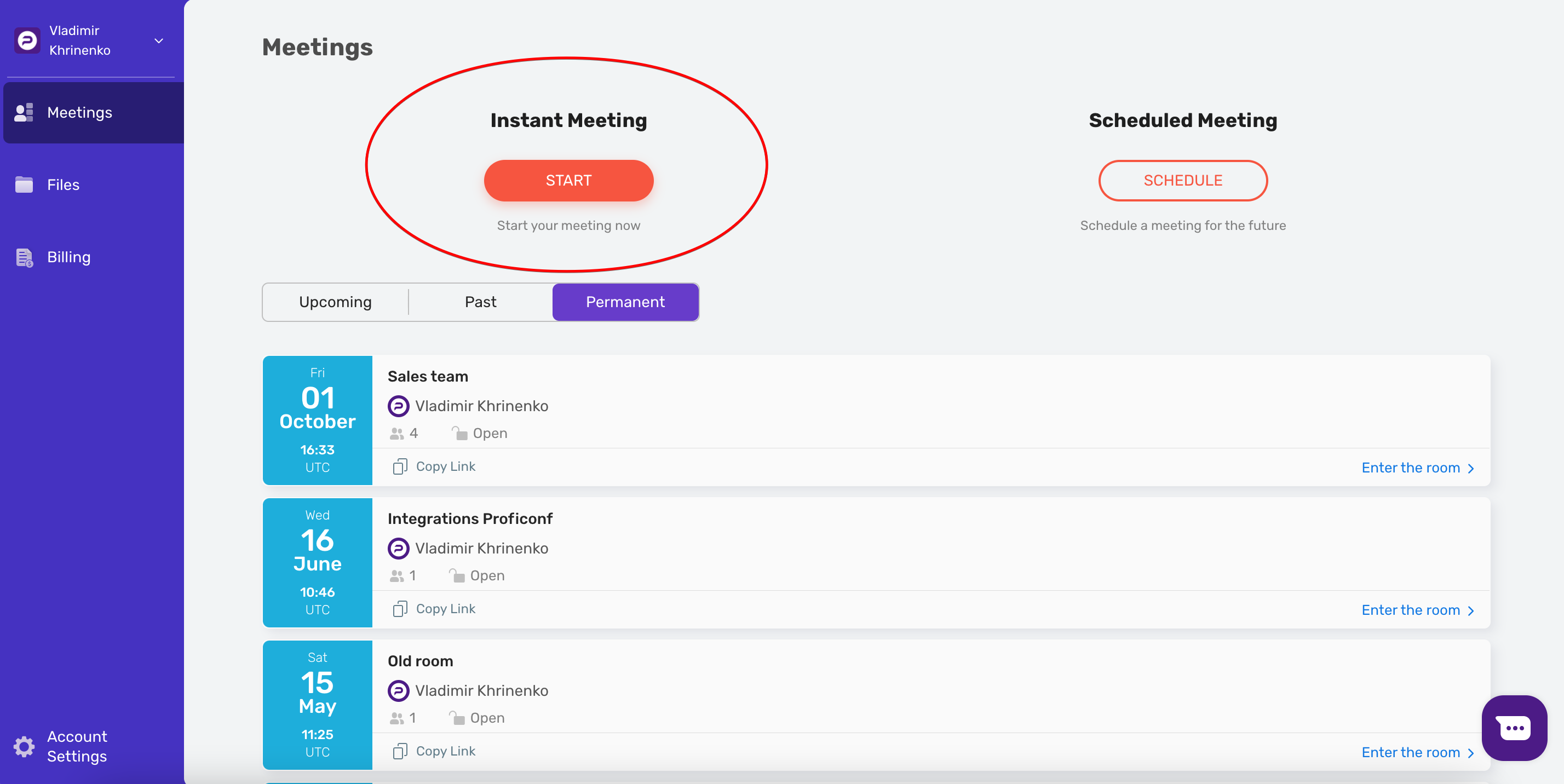 The second way is to Schedule a meeting. Click the "Schedule" button.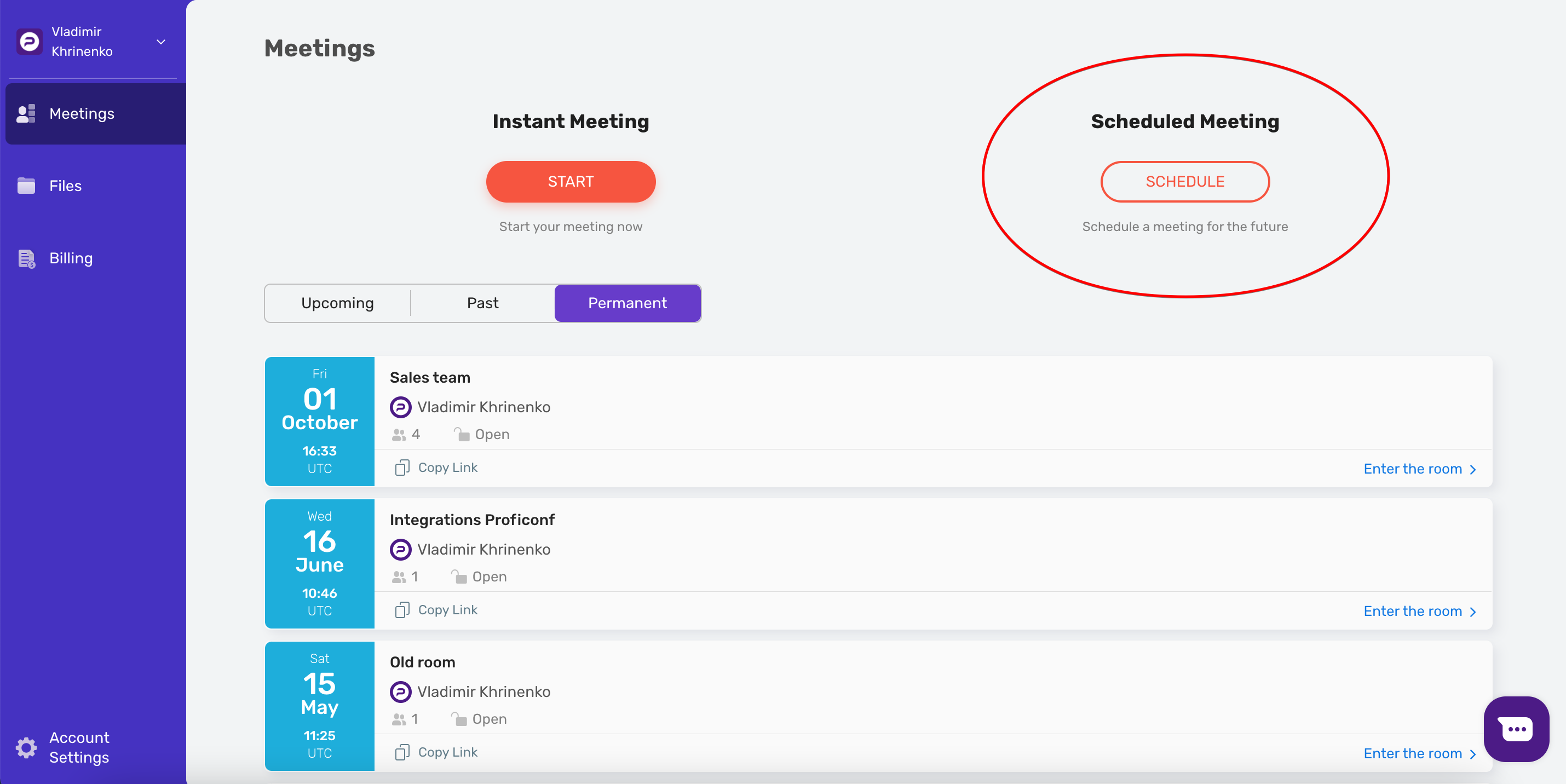 A form to create a Scheduled event will open on the right.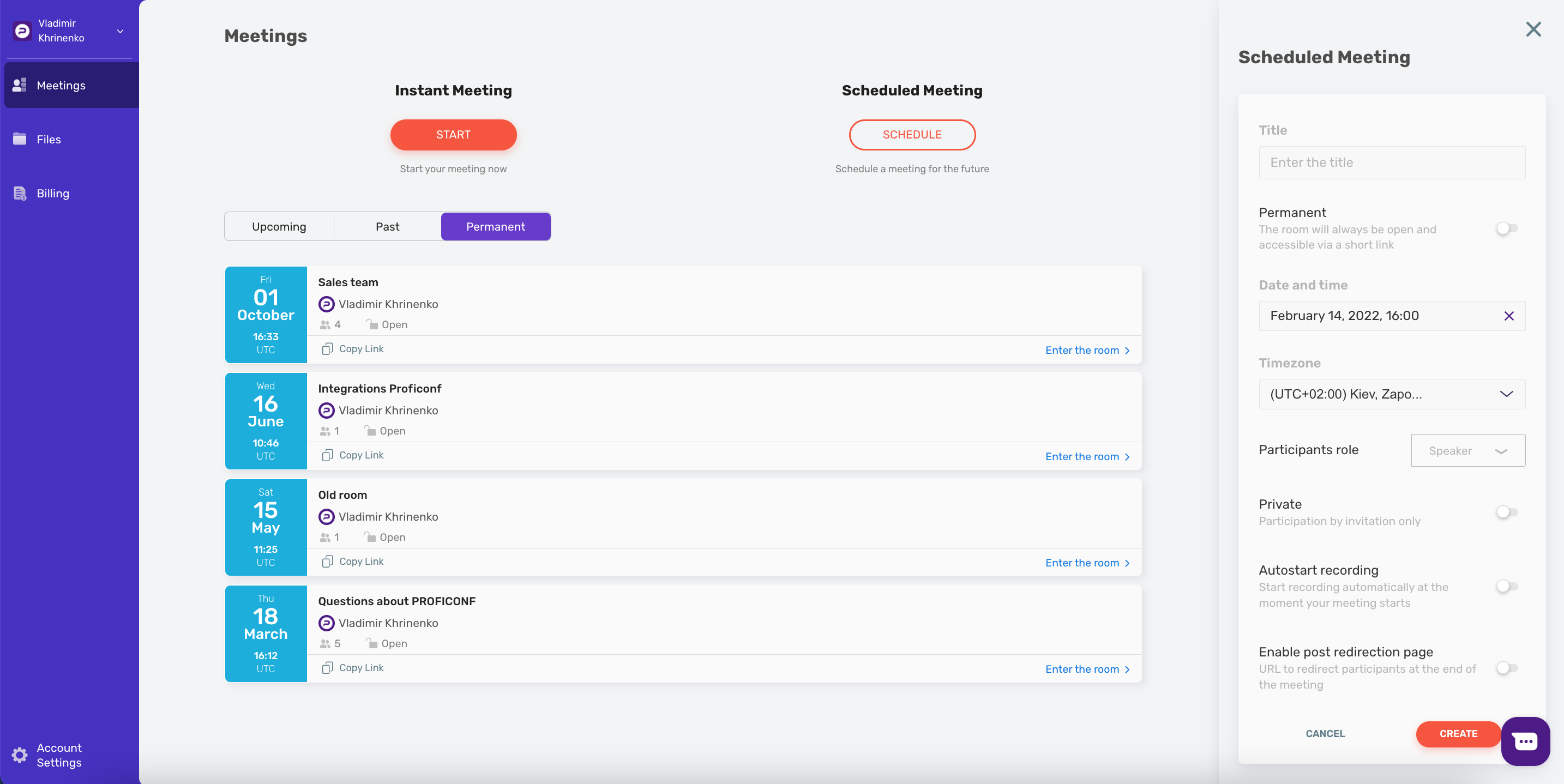 Fill in the blanks:
Meeting title.

Select Permanent if you want the room to be available at all times (Permanent Events are available for Pro, Premium, and Business plans).

Enter the time and date, timezone.

Select the participant's role: Speaker or Viewer.

Choose the access type: private or public.

Push the "Autostart recording" button if you prefer (available on Premium and Business plans).

Add a redirection page for participants (available on Premium and Business plans).

To create a meeting, click the "Create" button.
Every meeting you've created will appear in the list on your Meetings page in the Upcoming section. The list will look like this: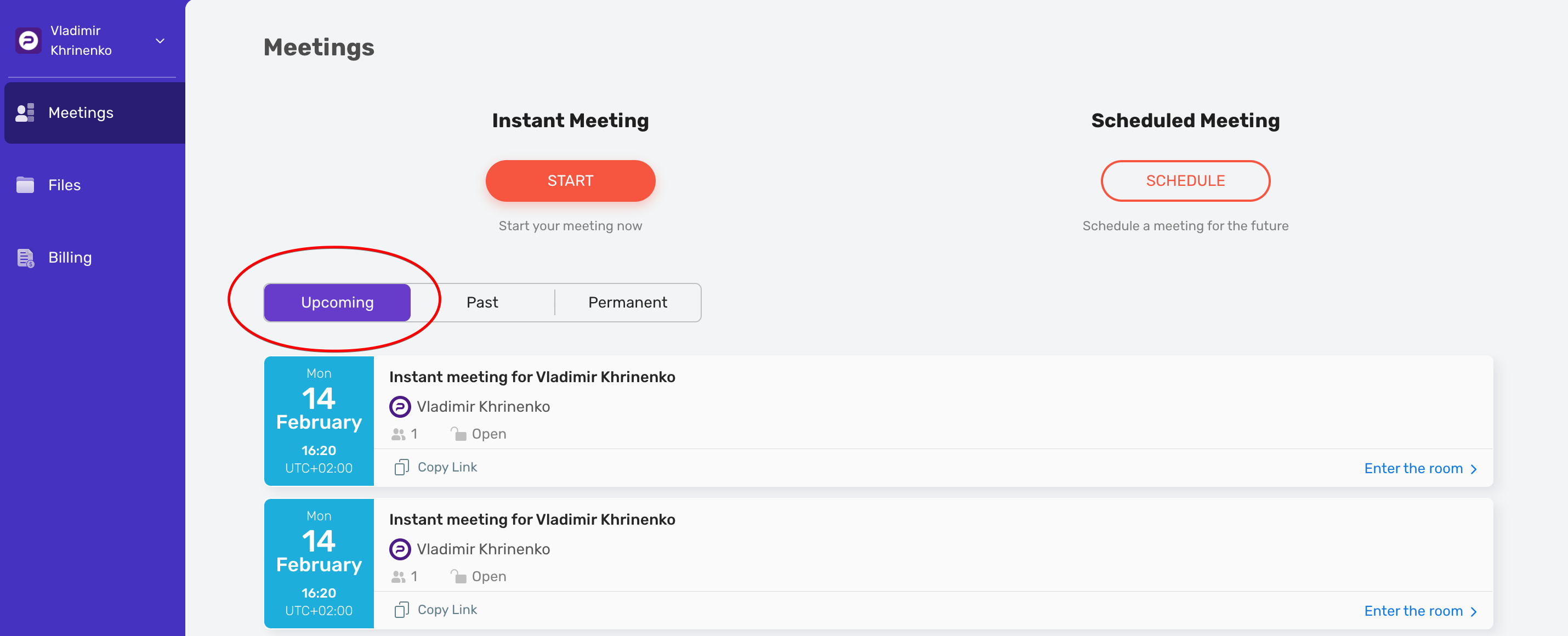 Click the Past tab to see the list of the conferences that you have hosted in the past. Permanent rooms are located in the section "Permanent".