To demonstrate your screen during a meeting, go to the Demonstration section.
Select the "Screen sharing" section, and from the pop-up window select "Your entire screen", click on the screen window below and press the "Share" button.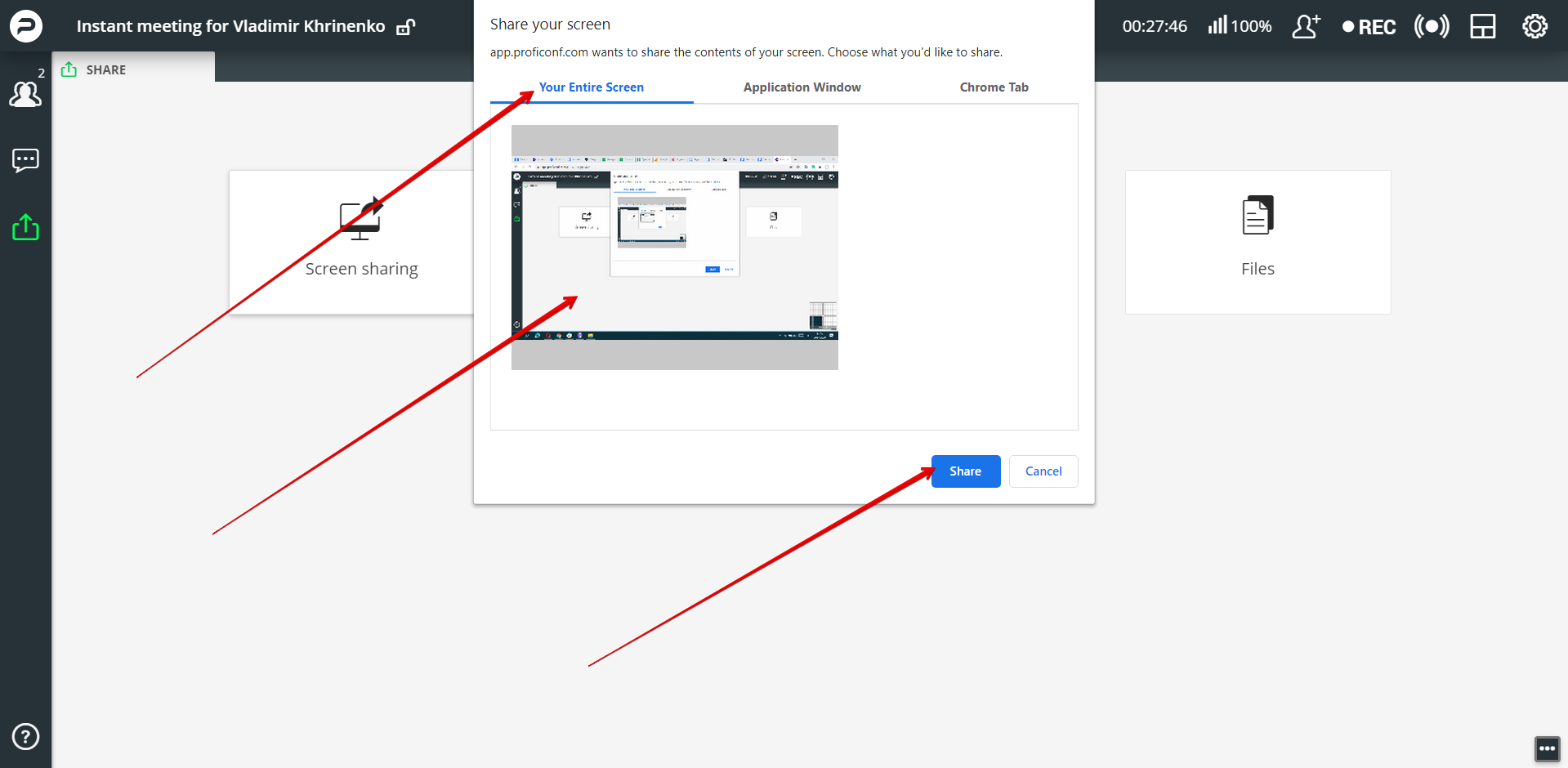 You will be getting a "Local screen is hidden" message: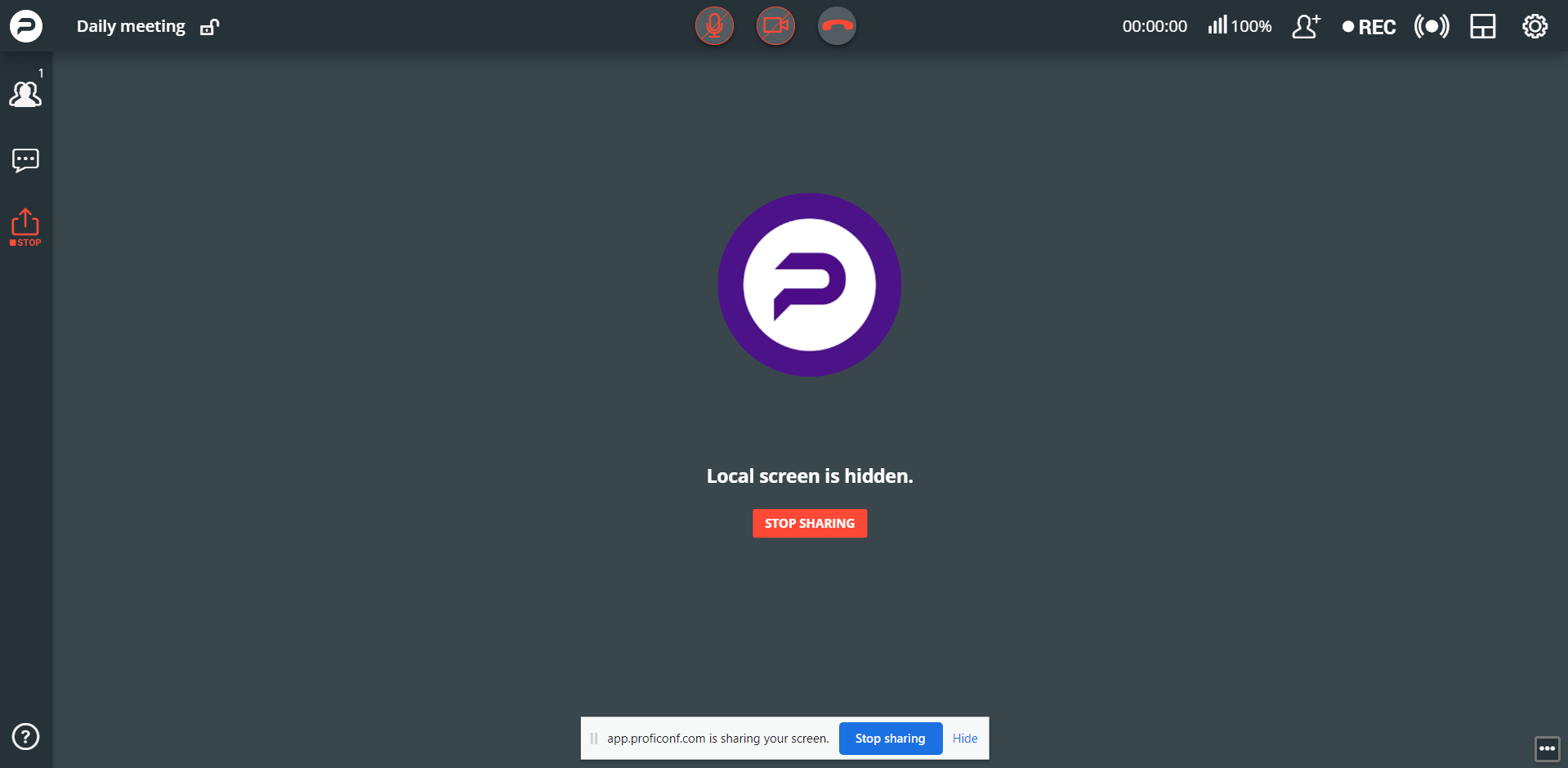 This is your conference screen and it is hidden to avoid recursion.

Switch to another tab in your browser to show the browser tab.

Minimize the browser to show the entire screen of your computer.

The materials you showcase will be seen by your meeting participants.