If you used your social network profile during the Proficonf registration process, you probably will not have to face this problem.
If you forgot your password, click the "Forgot Password?" link below the Sign In form.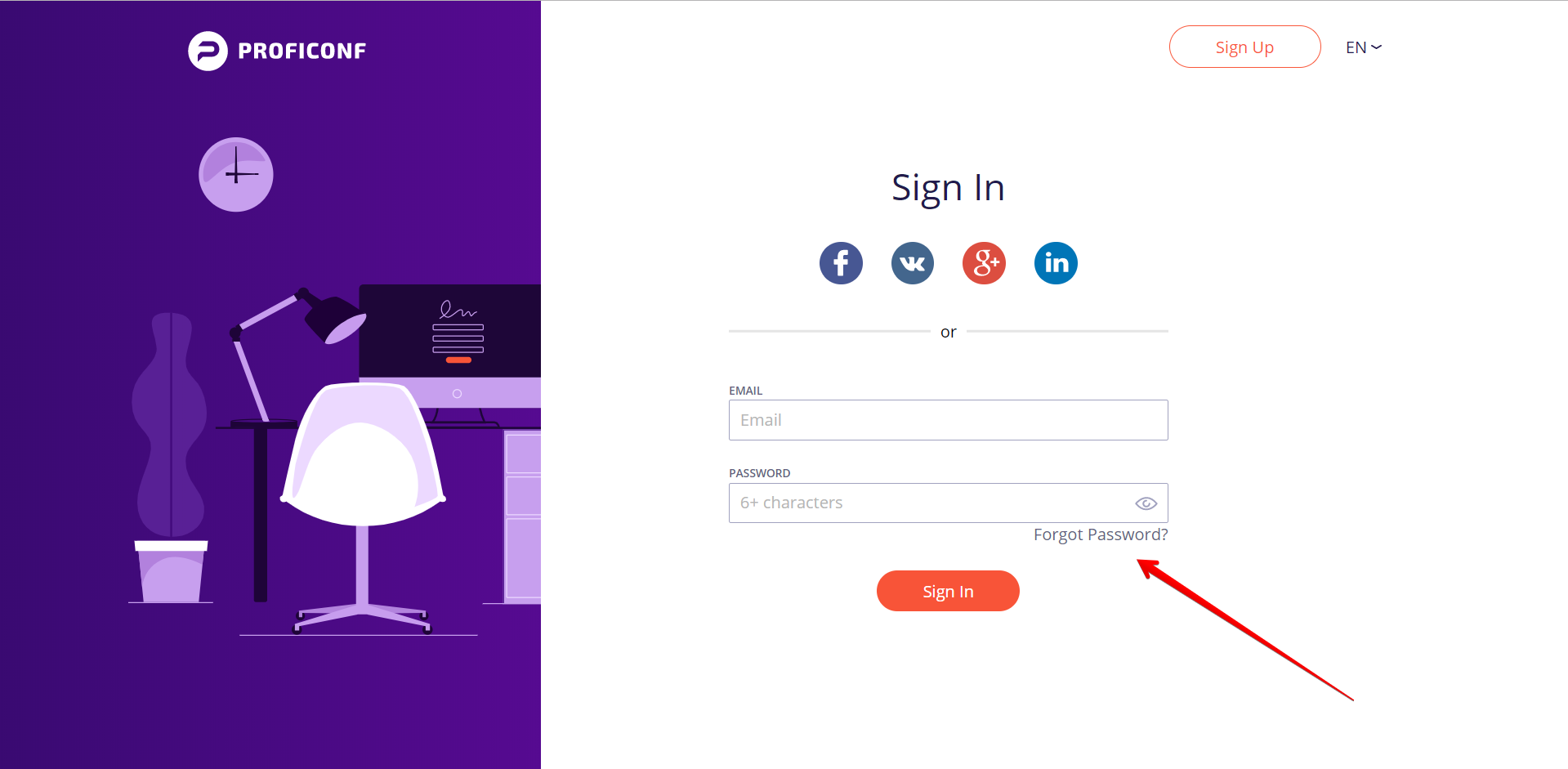 It will lead to the password reset page. Enter your email and click Submit to continue.
If you have forgotten the email you've entered when registering with Proficonf, you will have to perform a new registration process, using a new email address.
If you're concerned about the account that you've used originally, contact the Proficonf support team at support@proficonf.com.