To upload a picture to your personal profile, you need to click on the "Account Settings" button after you log in to Proficonf.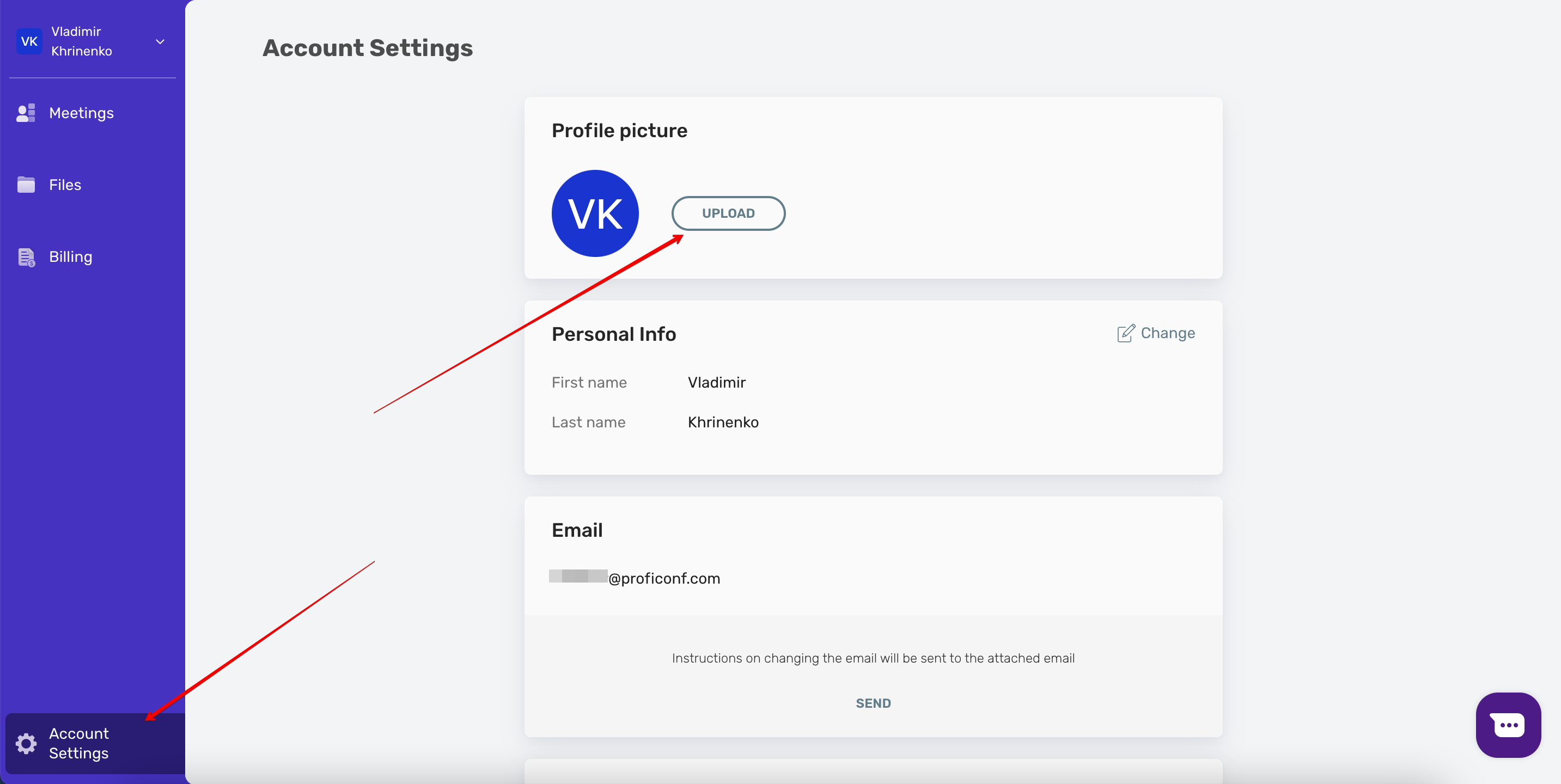 Press the "Upload" button in the Profile Picture section, select a photo and confirm the action.
To upload a new picture click "Change", to delete click "Remove".

Your picture will be displayed on the Meetings page and on the Invitation page.