You can pass on the link to the meeting to a participant in any way that is of convenience to you:
1. Send it in a short text message.
2. Create a separate email, paste the link and send it.
3. Use your favorite messenger.
If you choose to send a link to a participant, when the participant clicks on it, he or she needs to enter his name and go to the meeting room (if the event has public access). If the event has private access, the participant will send a request to enter the meeting.
There is another way to go about it. Feel free to click on this icon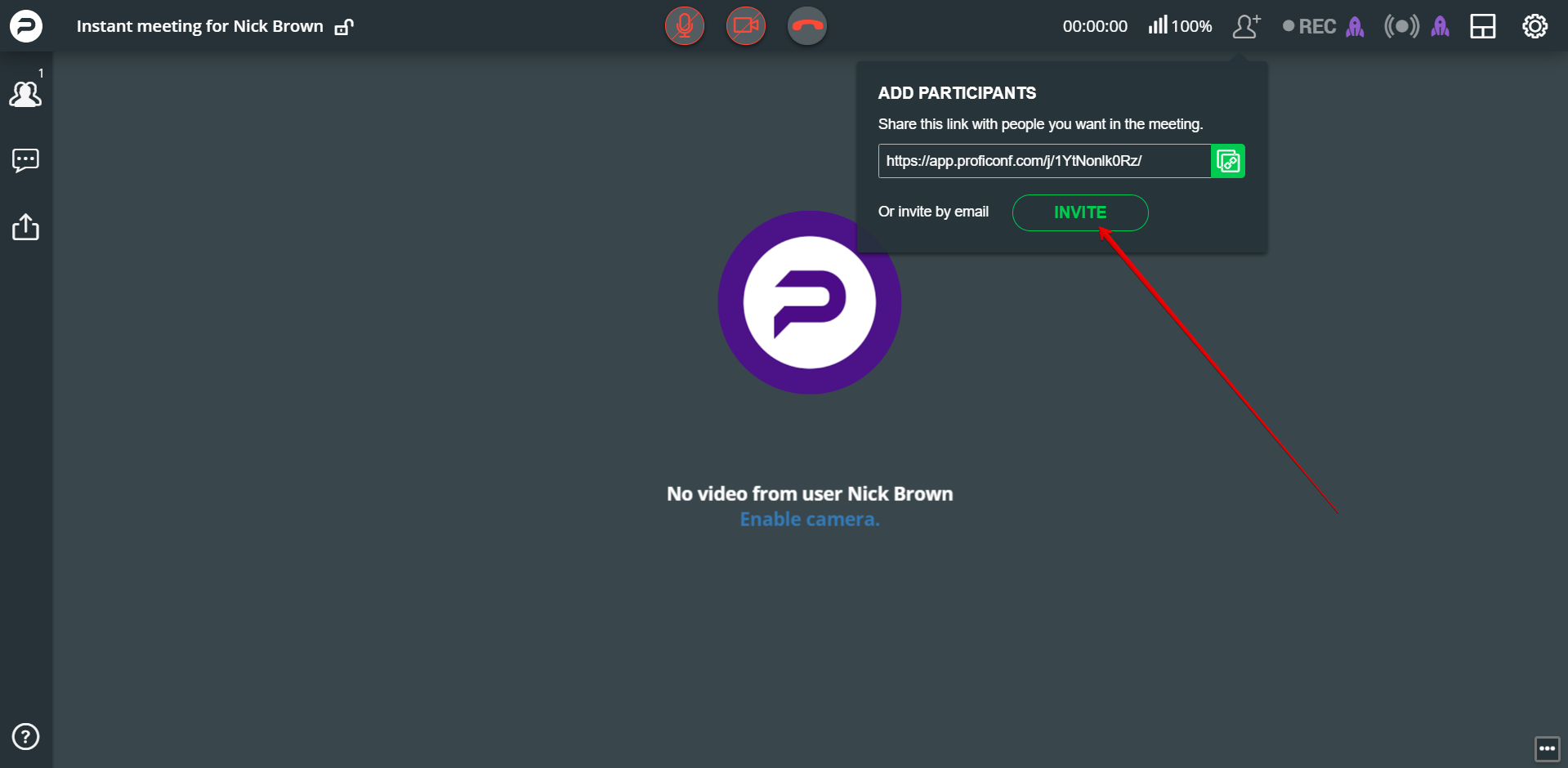 and invite guests to join by email.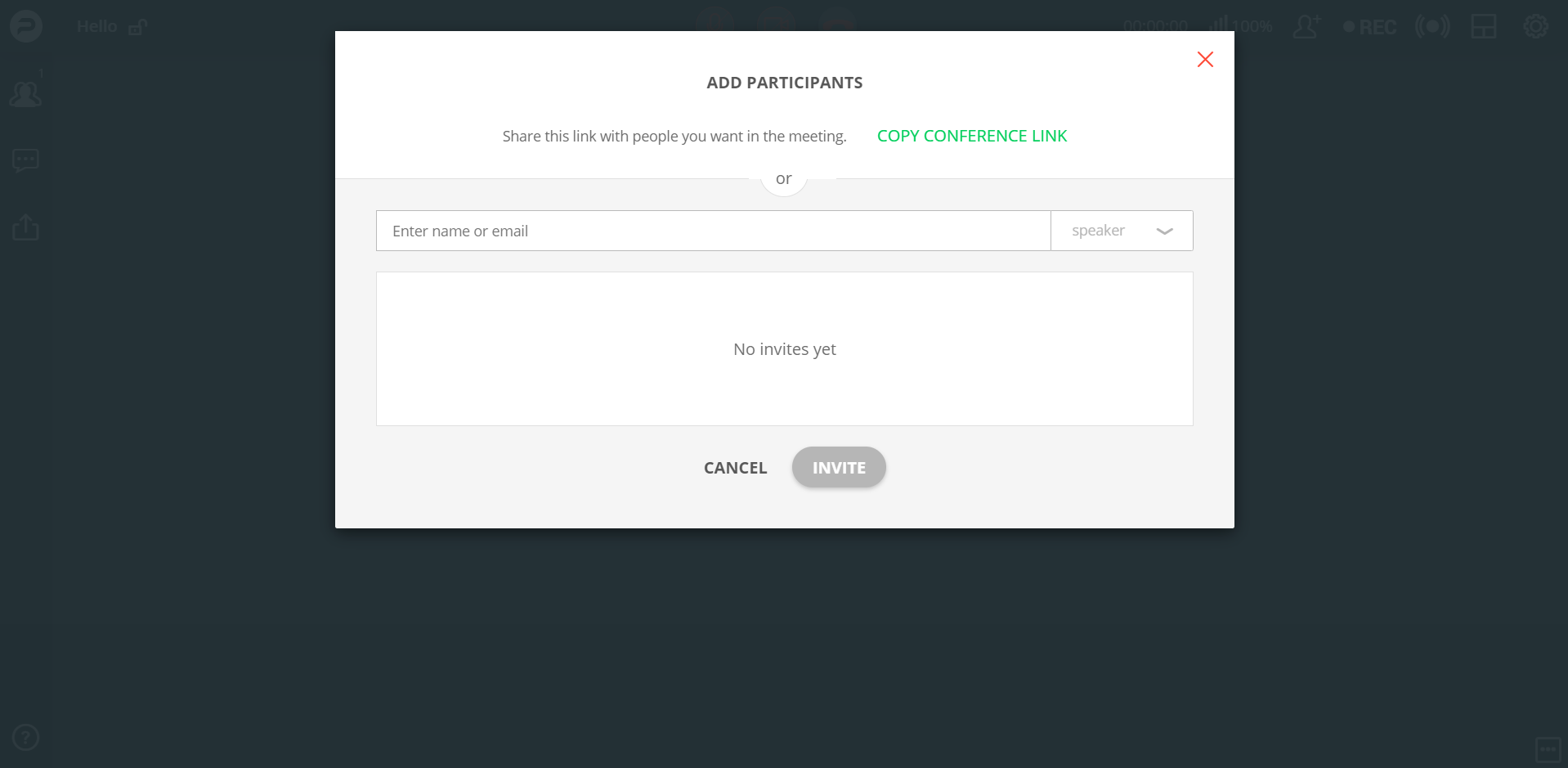 Enter emails one by one and add them to the list. Select a role for participants: speaker or viewer. Click the button "Invite" to invite participants.
Or just copy the link and send it to your participants by any suitable means.