For the Premium plan owners, we have added functionality to redirect participants after the event to the selected web page.

When you create a scheduled or permanent event, you need to activate the "Enable post redirection page" function. Pull the toggle to activate.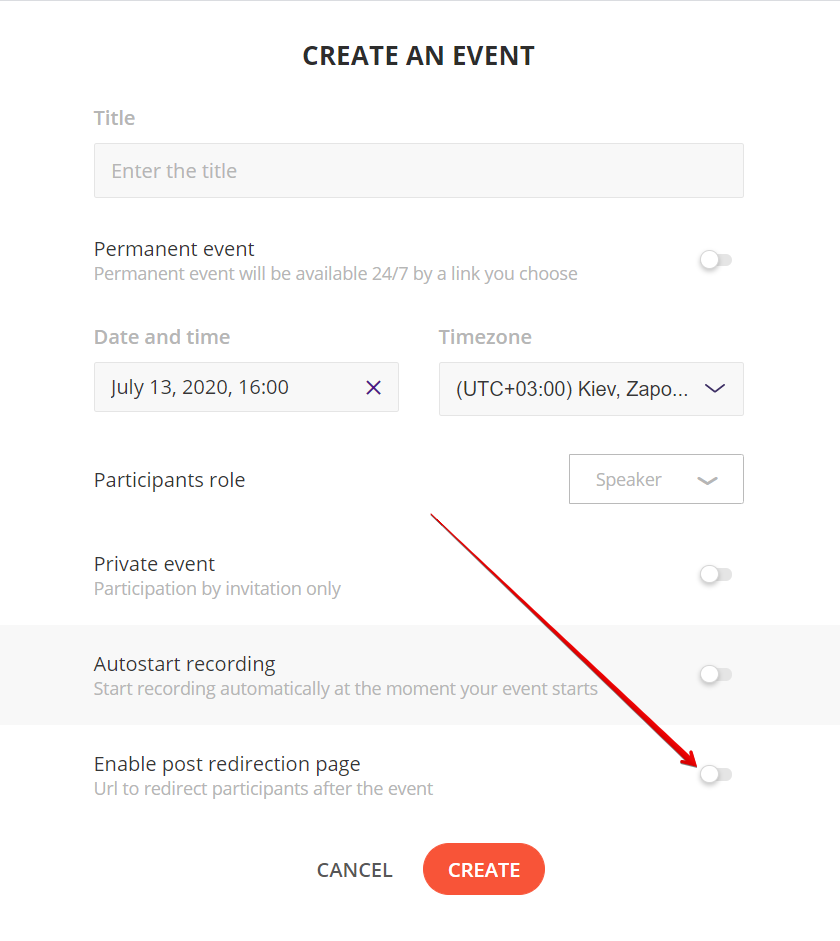 Next, in the section "Post redirection page link" enter the URL of the web page.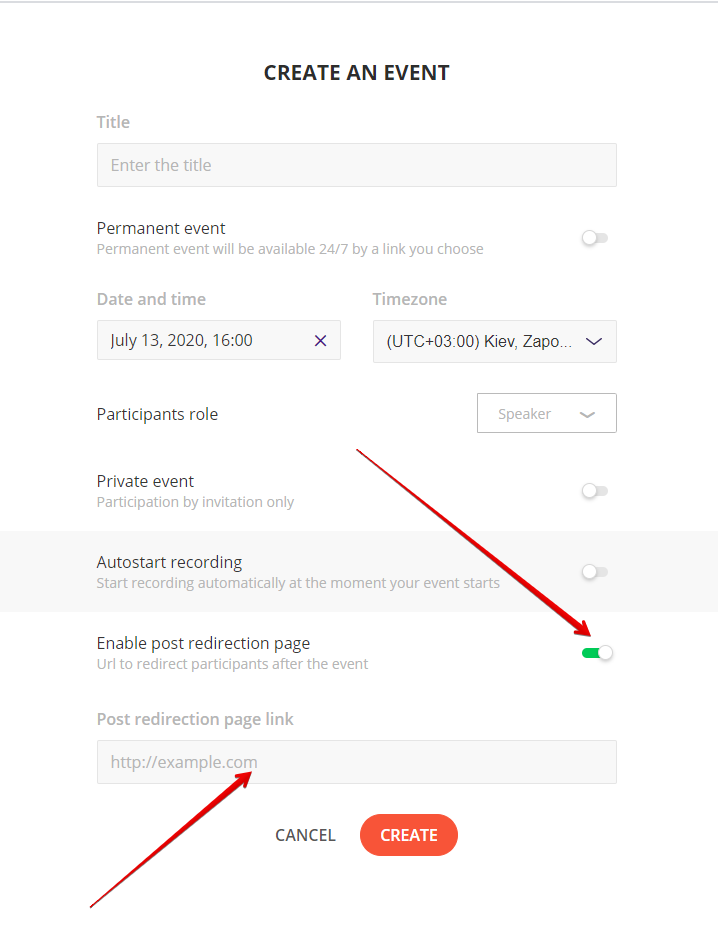 For example, https://www.youtube.com/

Click the "Create" button.

When you complete the event, participants will be automatically redirected to the web page you selected.