The Whiteboard is available in all Proficonf plans, including Free.
Create an Instant, Scheduled event, or a Permanent room and invite participants. Go to the Share section then choose the Whiteboard.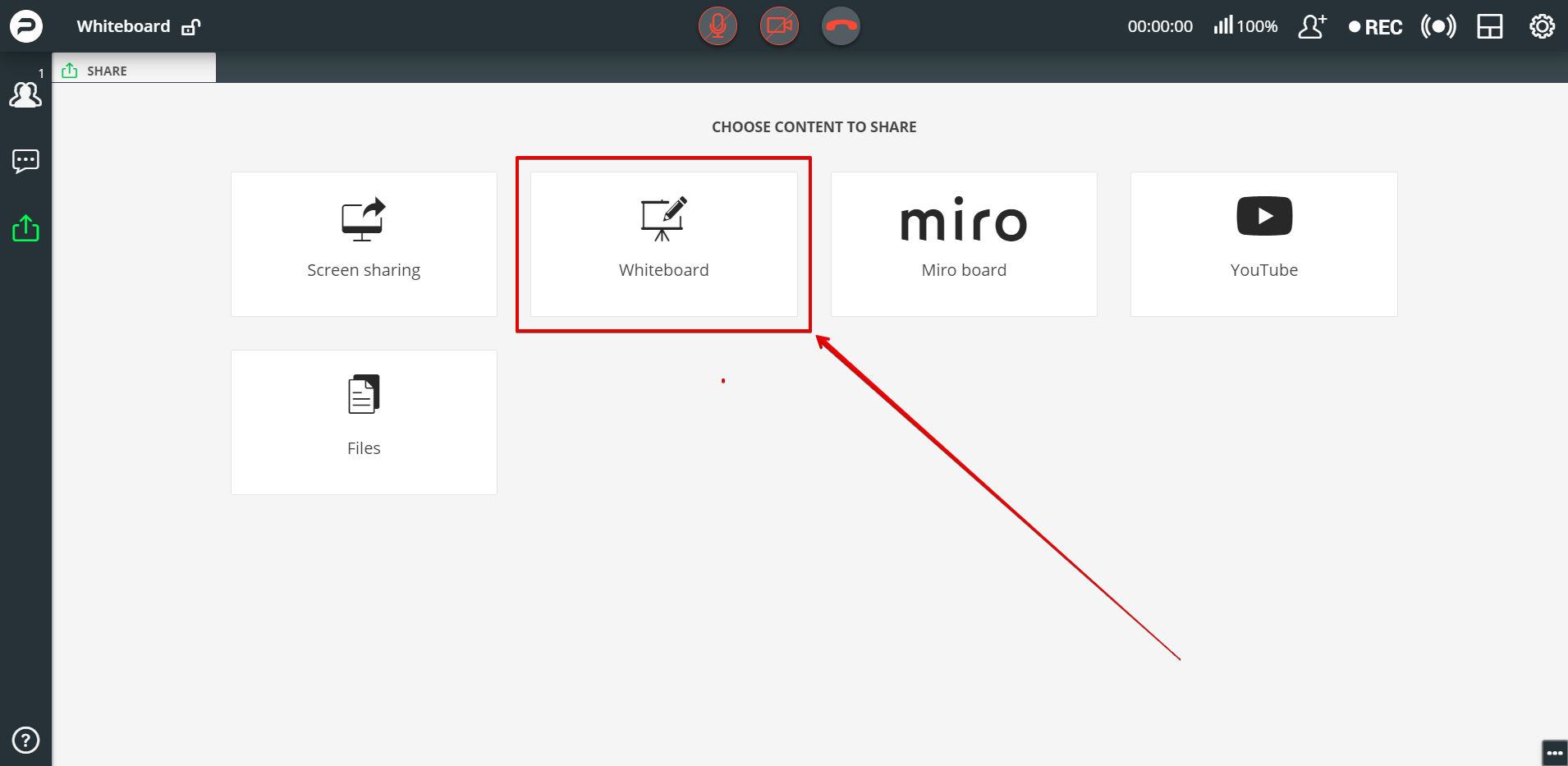 Learn about useful features and tools:
1. Selection; 2. Rectangle; 3. Diamond; 4. Ellipse; 5. Arrow; 6. Line; 7. Free Draw; 8. Text; 9. Library; 10. Keep selected tool after drawing.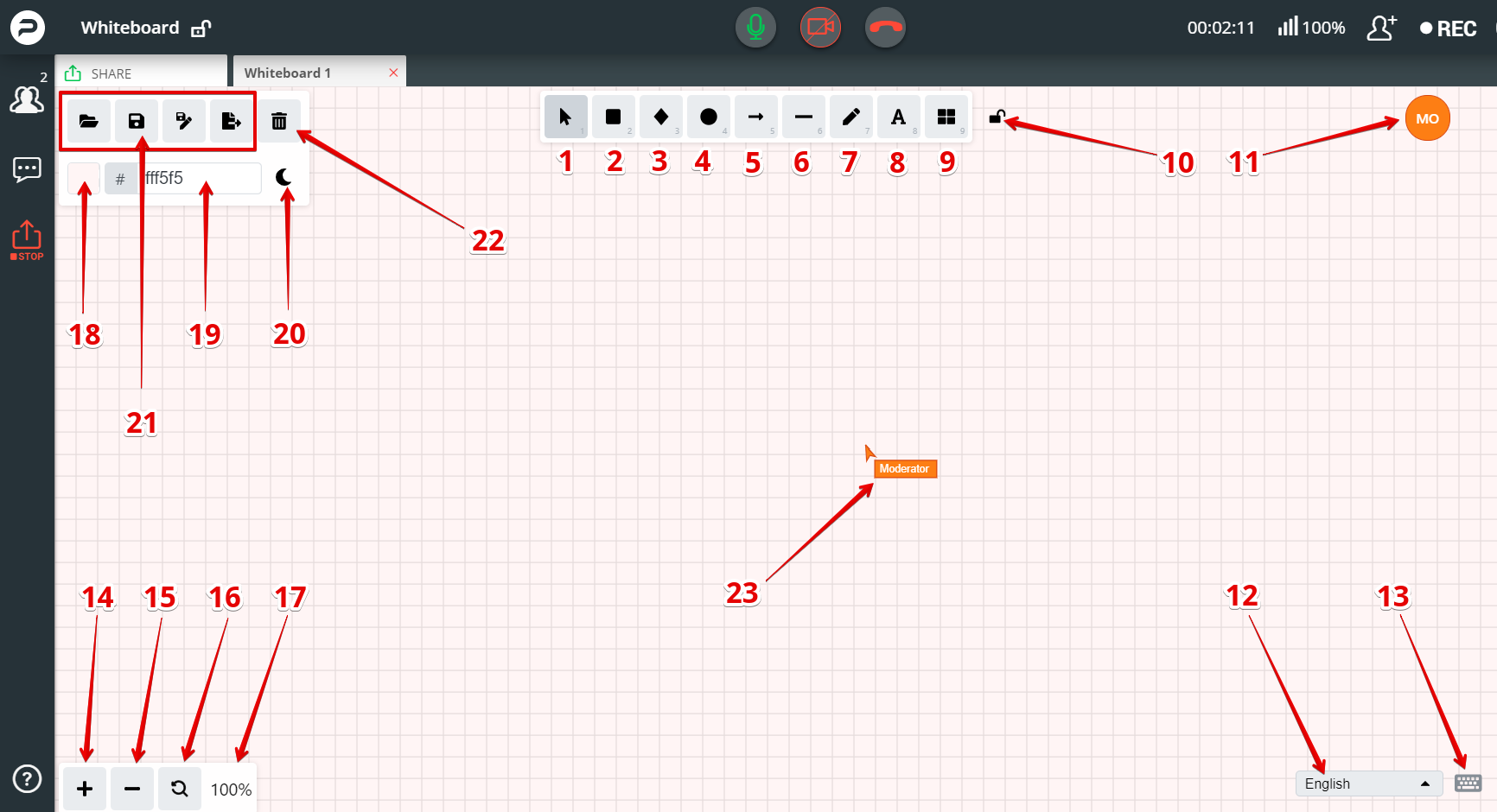 11. Participant logo; 12. Interface language. Each participant can change the language settings individually and select any of the 24 languages available; 13. Keyboard shortcuts. You can use a shortcut to control the tools on the board; 14. Zoom in; 15. Zoom out; 16. Reset zoom; 17. Displays the scale in percentage; 18. Selects and changes the color of the board; 19. Change the color of the board in HEX - format; 20. Dark mode. When the board owner activates the theme, it applies to all participants; 21. Menu with buttons to load previously saved whiteboards as well as to save the current whiteboard; 22. Reset the Canvas to completely clean the whiteboard; 23. Shortcut with participant display.
When you use the drawing or text-writing tools, a menu is opened on the left side, in which you can select the colors of the stroke and background, the fill, the stroke width, sloppiness, opacity, and layers.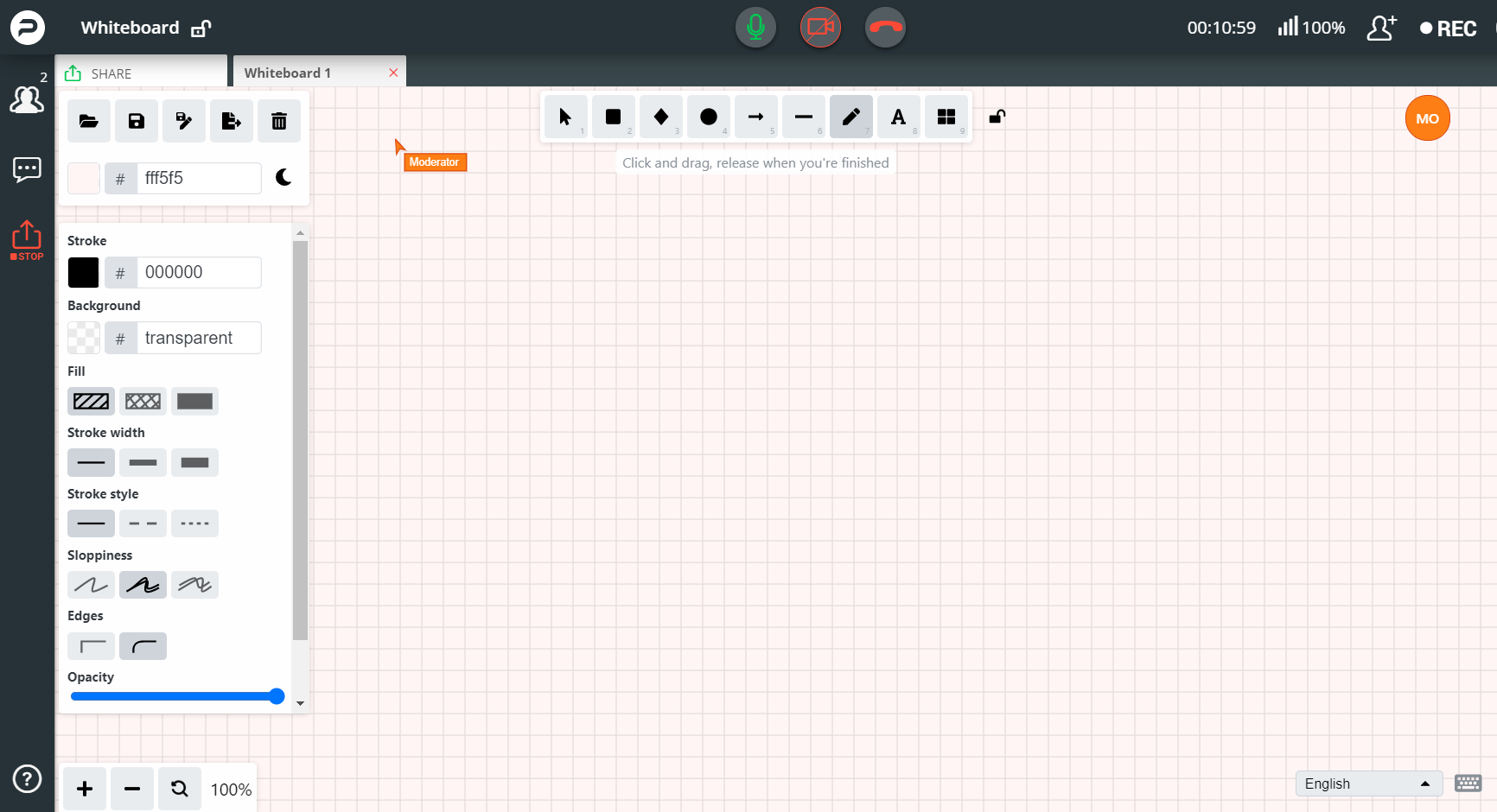 To set the "grid background" mode, set the courses to any area of the board, click the right mouse button and select "Grid mode" from the opened menu. Repeat the action to undo.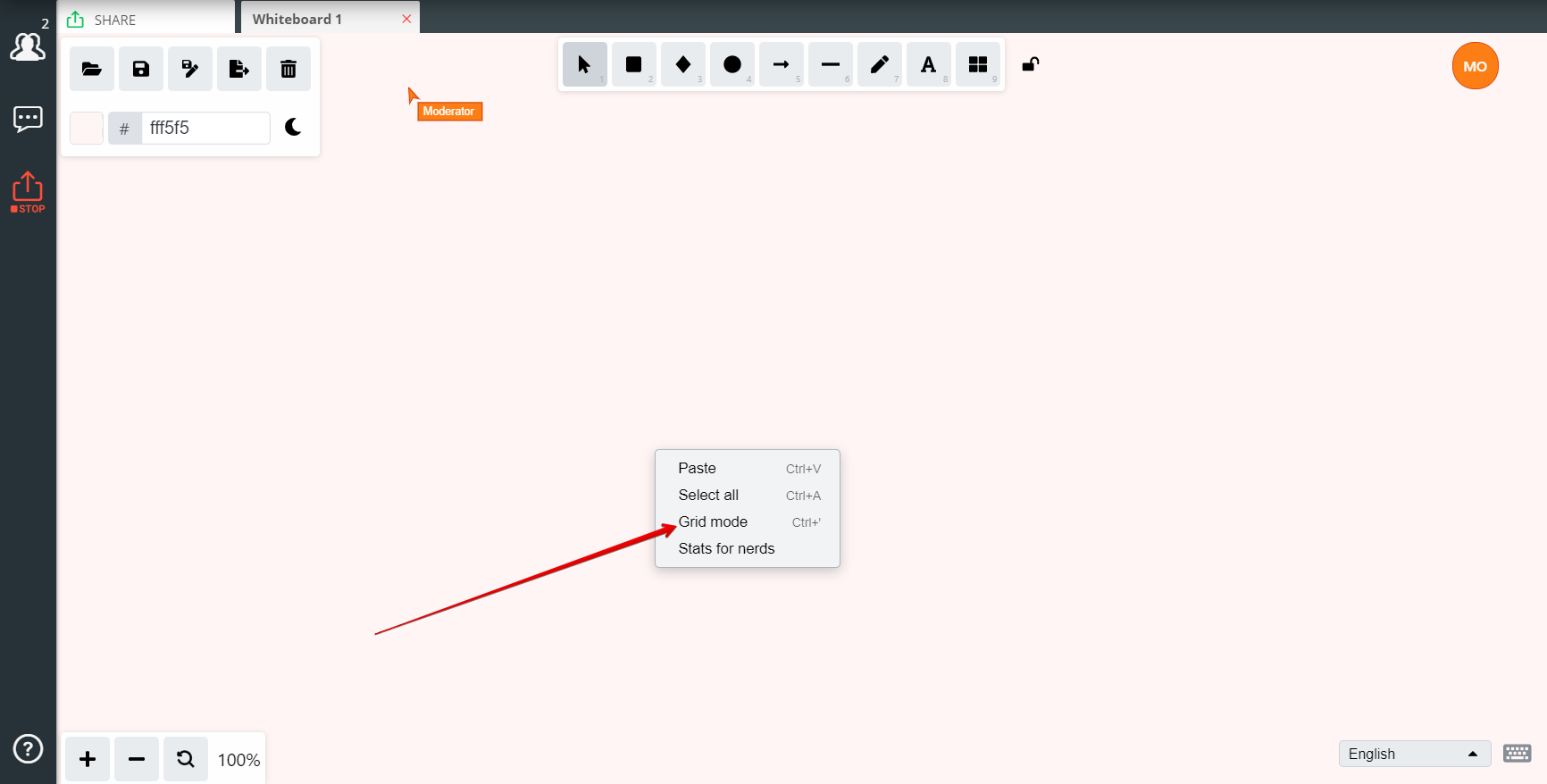 Managing participants' access to board tools
By default, participants in a Proficonf virtual room with moderator and speaker roles can use all drawing and text-writing tools with the host.
The host or moderator can limit the use of the board tools for a particular participant, for this purpose, it is necessary to change the role of the participant to - Viewer or block him.
To prevent all participants from using the board tools at the same time, the host or moderator can change the sharing settings in the meeting room and select an option where only the host can demonstrate. To do this, press the "Settings" button in the upper right corner of the meeting room.