The ability to record a conference is an option from Proficonf Pro and Premium memberships. The transition to the conference recording is very simple - click the button.

User features during the conference:

- Enable/disable recording what is happening in the chat;
- Enable/disable users' icons on the main screen;
- Record only host's content.
To start recording press "Start Recording".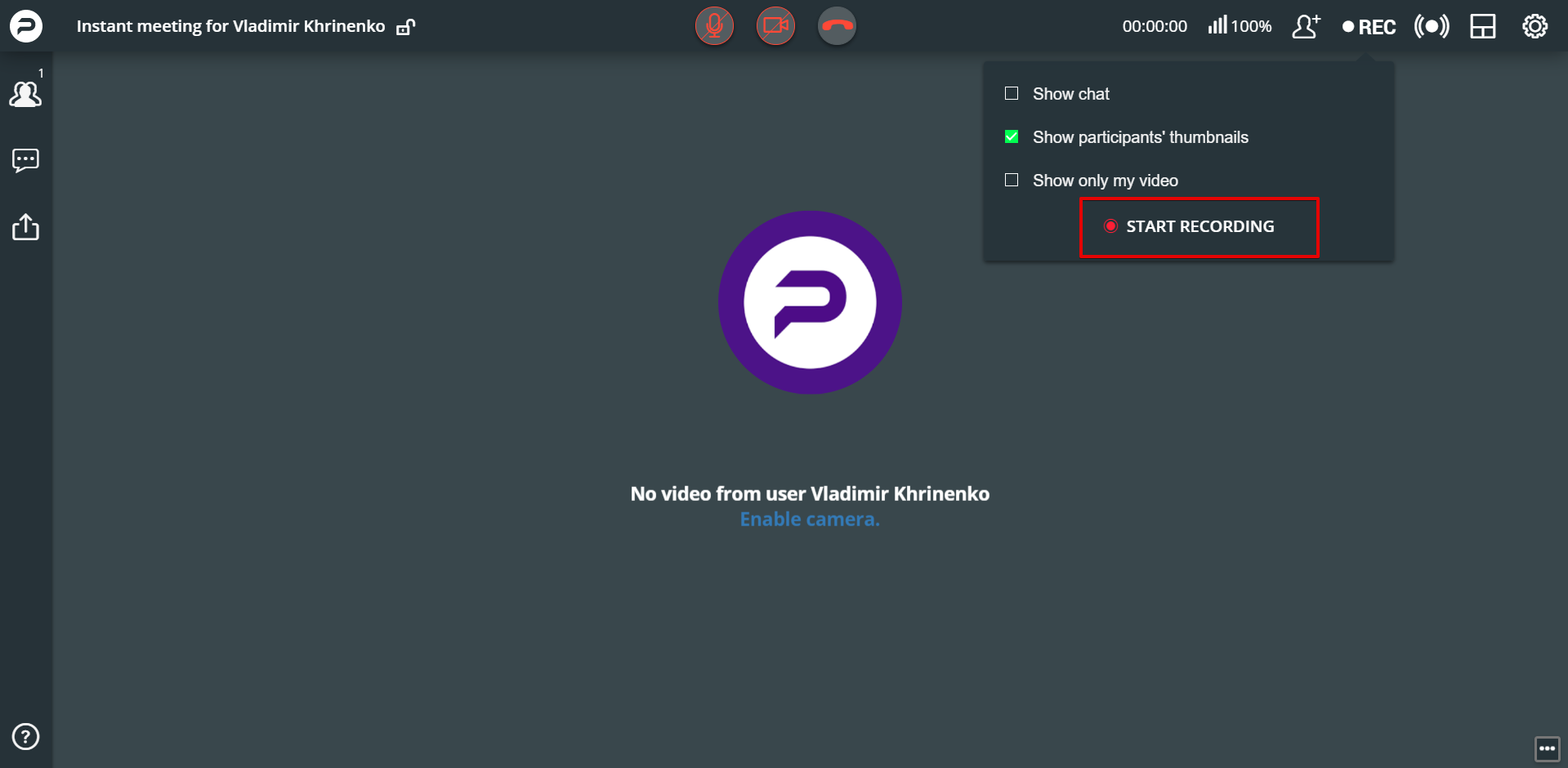 The recording is limited up to 24 hours for one event in Pro and Premium plans. You can stop recording at any time and resume it again.

Attention: Pro and Premium account owners can only record one video at a time. If at the same time the moderator will hold the event you have created, the recording will not be available for him.
Recording Autostart
Recording Autostart option is available for Premium membership owners in Scheduled Events and Permanent Rooms.
You can find the recorded conference in the file section of the conference.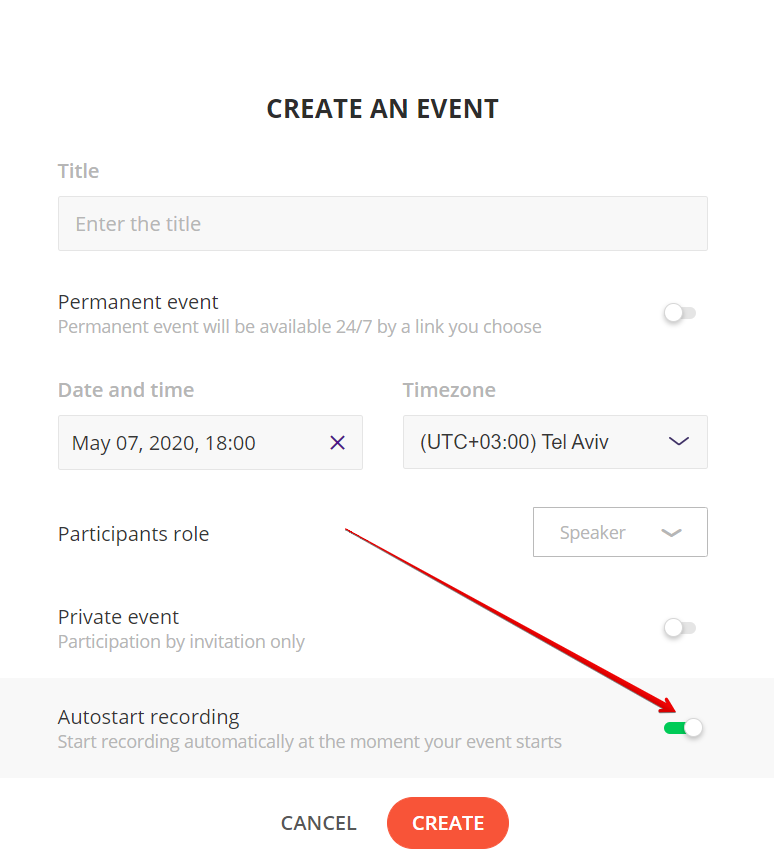 The recording will automatically be saved in the Files section of the event page in MP4 format. It can be downloaded and shared with participants.
A short video tutorial: