The recording option is available to Pro and Premium owners, as well as Workspace members in the Business plan. The transition to the meeting recording is very simple - click the button.

Recording settings:
Show chat.
Show participants' thumbnails.
Show only my video.
To start recording press "Start Recording".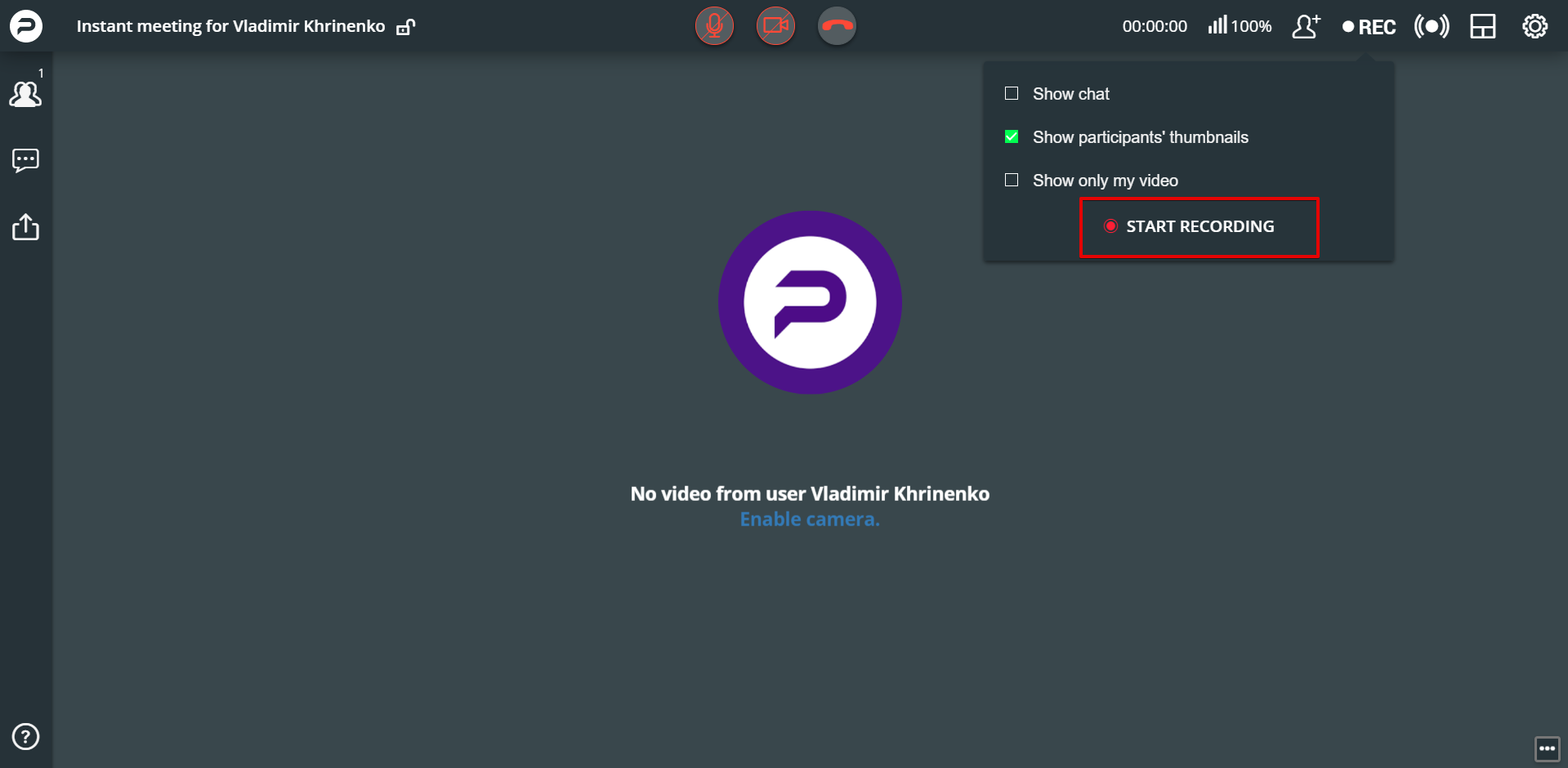 The recording is limited to up to 24 hours for one meeting. You can stop recording at any time and resume it again.

Attention: Pro and Premium account owners can only record one video at a time. If at the same time the moderator will hold the event you have created, the recording will not be available for him. Use the Business plan to host simultaneous events and record them.
Autostart Recording
Autostart Recording feature is available for Premium and Business plan for Scheduled and Permanent events.
The recording will automatically be saved in the Files section of the Meetings page in MP4 format. It can be downloaded and shared with participants.
You can find the record in the Files section of the meeting room.
A short video tutorial: