Moderator as well as the conference host both can change participants' roles. To Mute All participants conference host or conference moderator should press the "Mute All" button: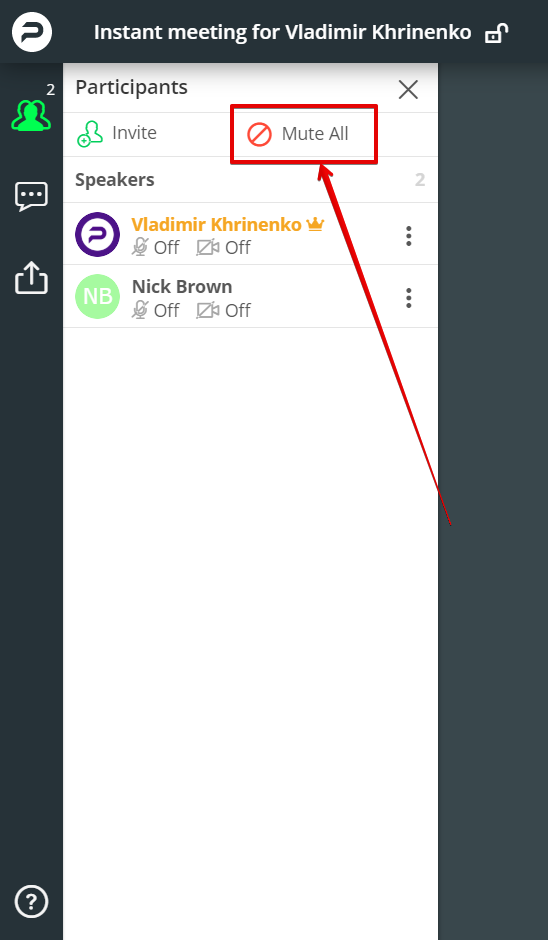 Then follow the further instructions on the popup that follows. Pick the devices you wish to mute.
Don't allow participants to turn on devices - slide the switch to the left.
Press the "Apply" button to confirm.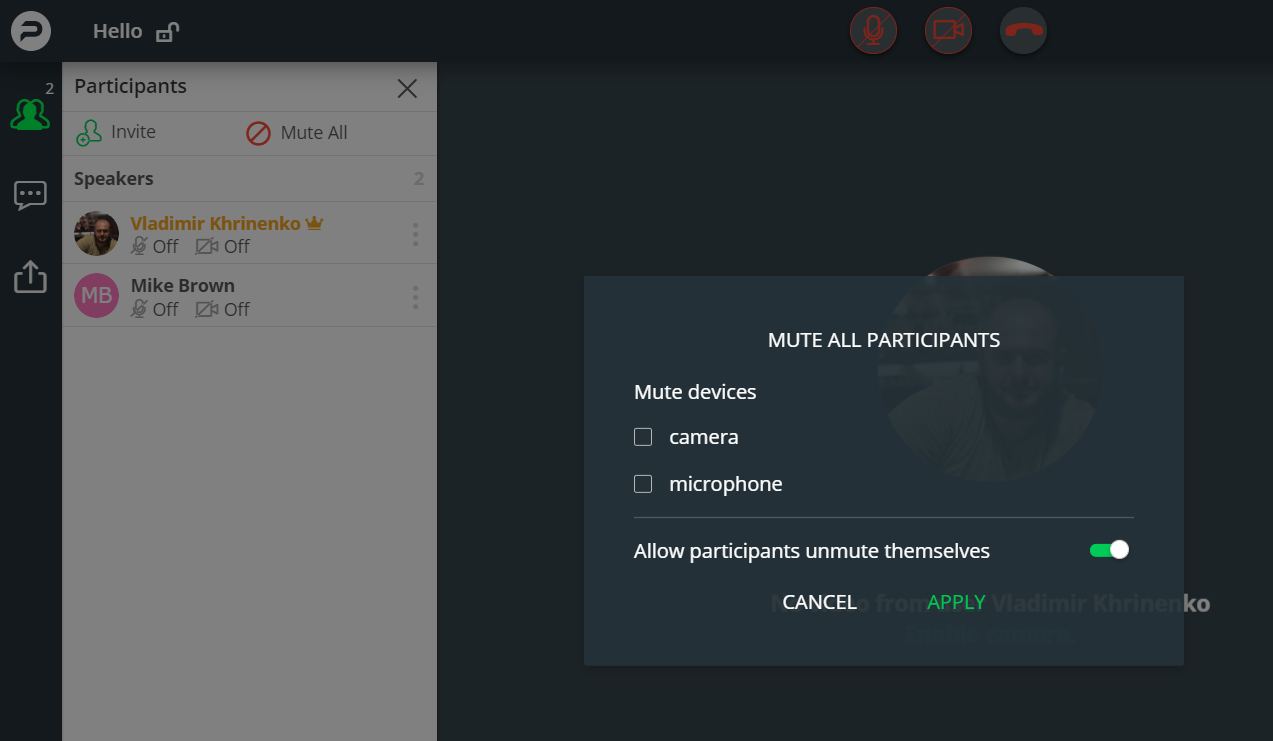 To send a request for enabling the user's microphone or camera, press the camera and microphone buttons where highlighted in the screenshot.

In the pop-up window, click the "Confirm" button to send the request.
The user will get a popup with the request. The participant will get a choice to confirm or decline the request.