The Miro board for teamwork and e-learning is integrated with Proficonf, and you don't need to use a separate application or screen demonstration.

Miro board is available for all Proficonf plans, including Free.
Create an Instant, Scheduled event, or Permanent room and invite participants.
Go to the Share Section: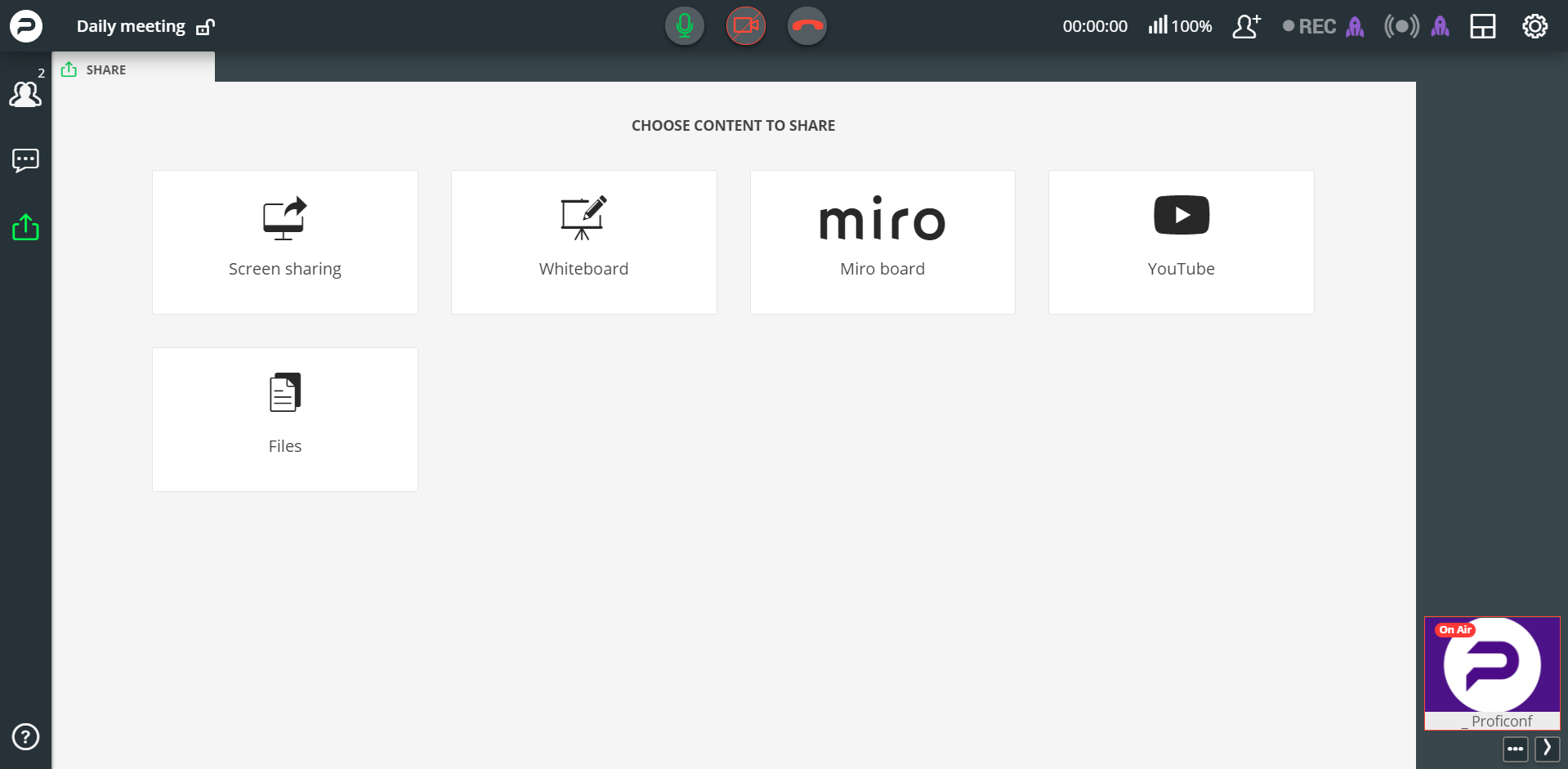 Miro is an interactive virtual board with many tools:
Supports many media formats;
Illumination with colored markers, using stickers, ability to write and draw geometric shapes;
Real-time work; is especially convenient for leaving comments. You can attach stickers to documents, etc. All actions are displayed in a special panel;
User's mouse cursor highlighting function;
Supports teamwork;
Wide range of templates.
Choose the section with Miro and if you are not registered in this service, click "Create board without registration" or click "Sign-in" for creating an account.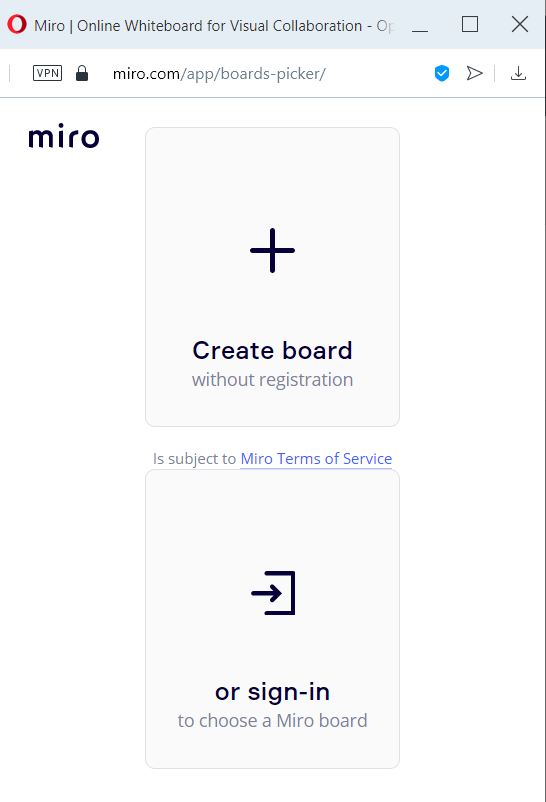 If you are not registered, you can use the full features aside from saving the Whiteboard, which will be deleted after 24 hours since its creation.

Meeting participants in Proficonf don't need to register in Miro, they can use all features together with the event host.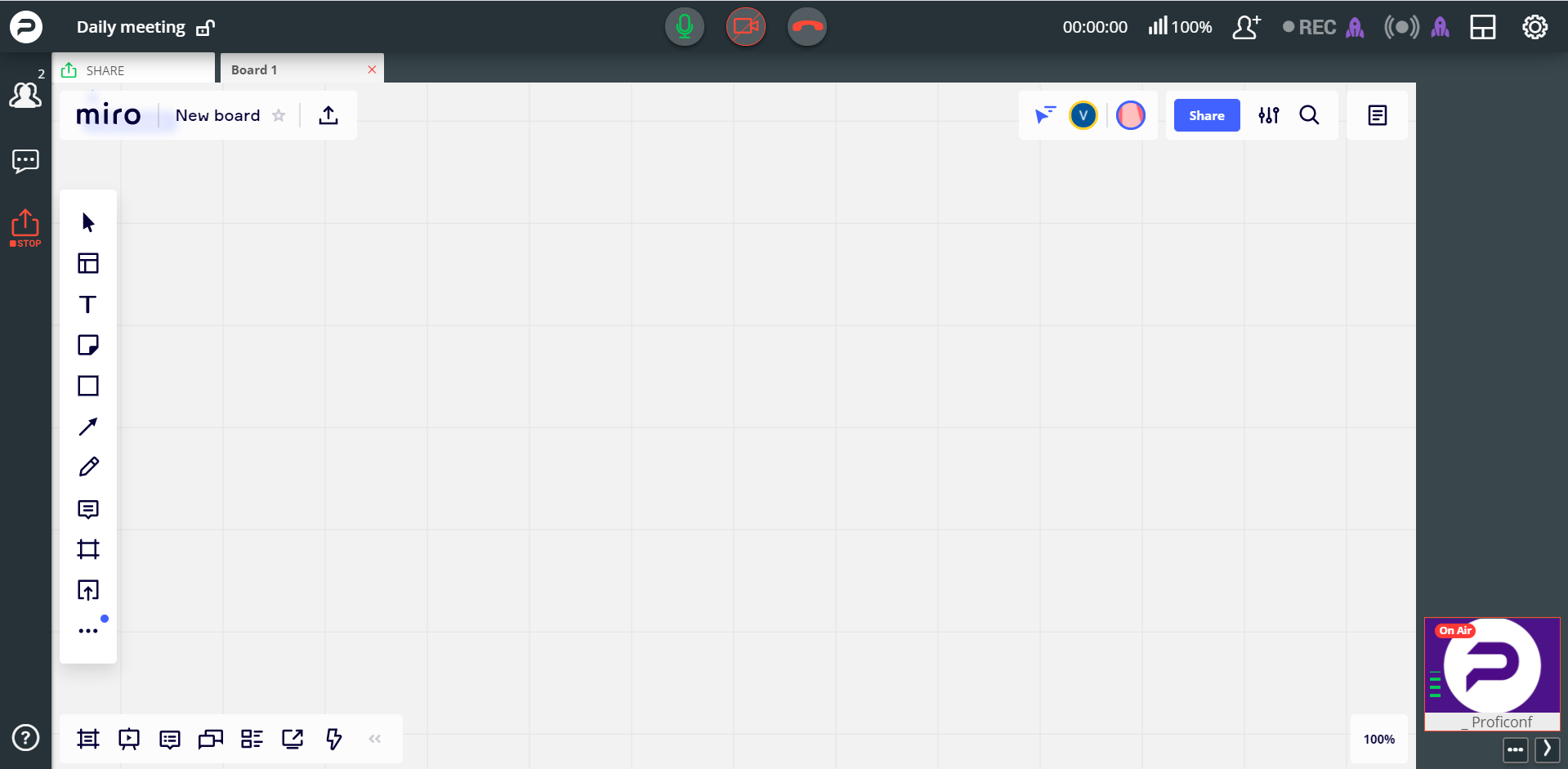 Quick registration in Miro will give you an opportunity to set up Whiteboards before the event, or save them in your Miro account and use them permanently.

Click the "Sign-in" button.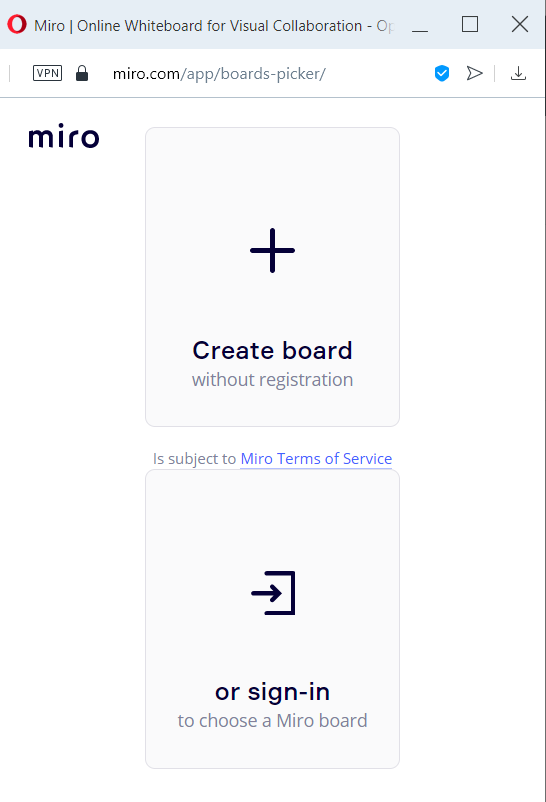 Create a new board, or select from your list.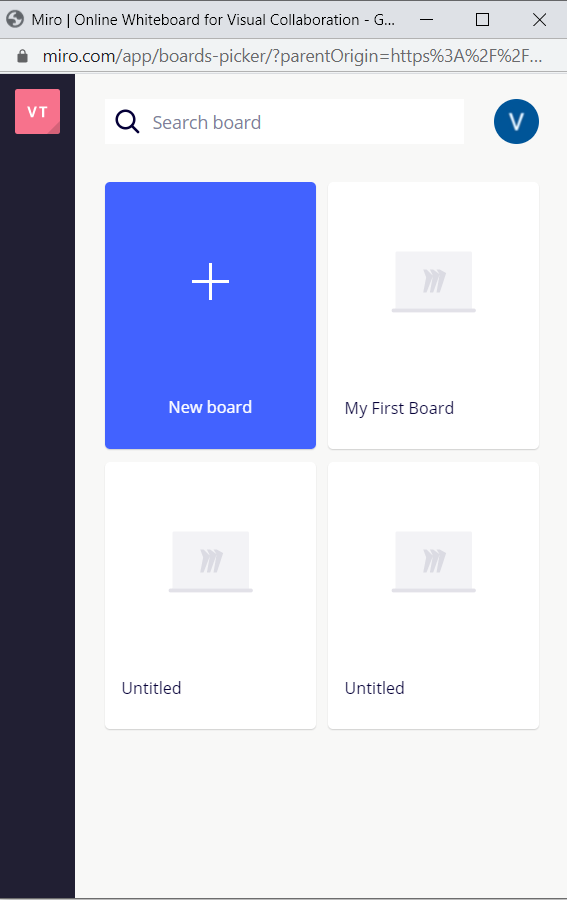 When you switch to the selected Whiteboard, you can also customize the access level for members:
- Anyone can edit;
- Anyone can comment;
- Anyone can view (participants can only view);
- Private (registration is required for all participants).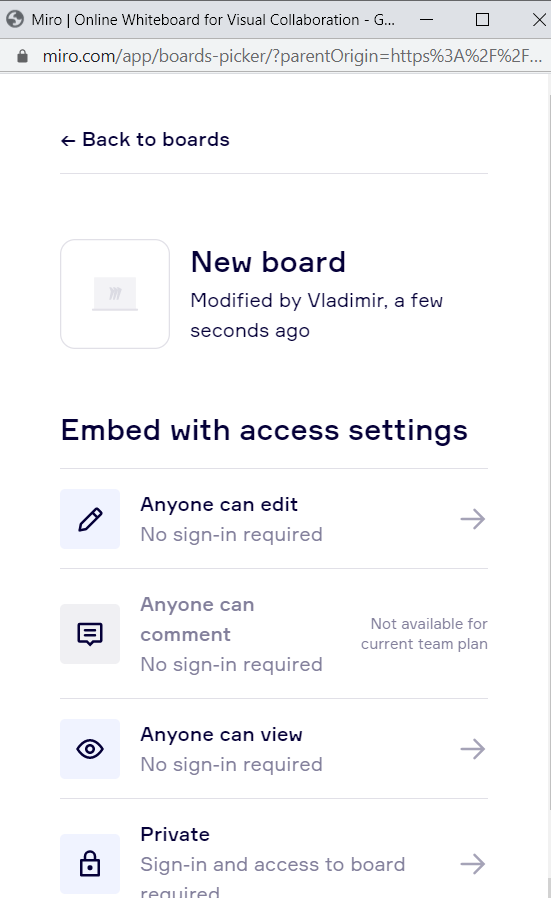 The board will be available at any time and can be customized for the event in advance.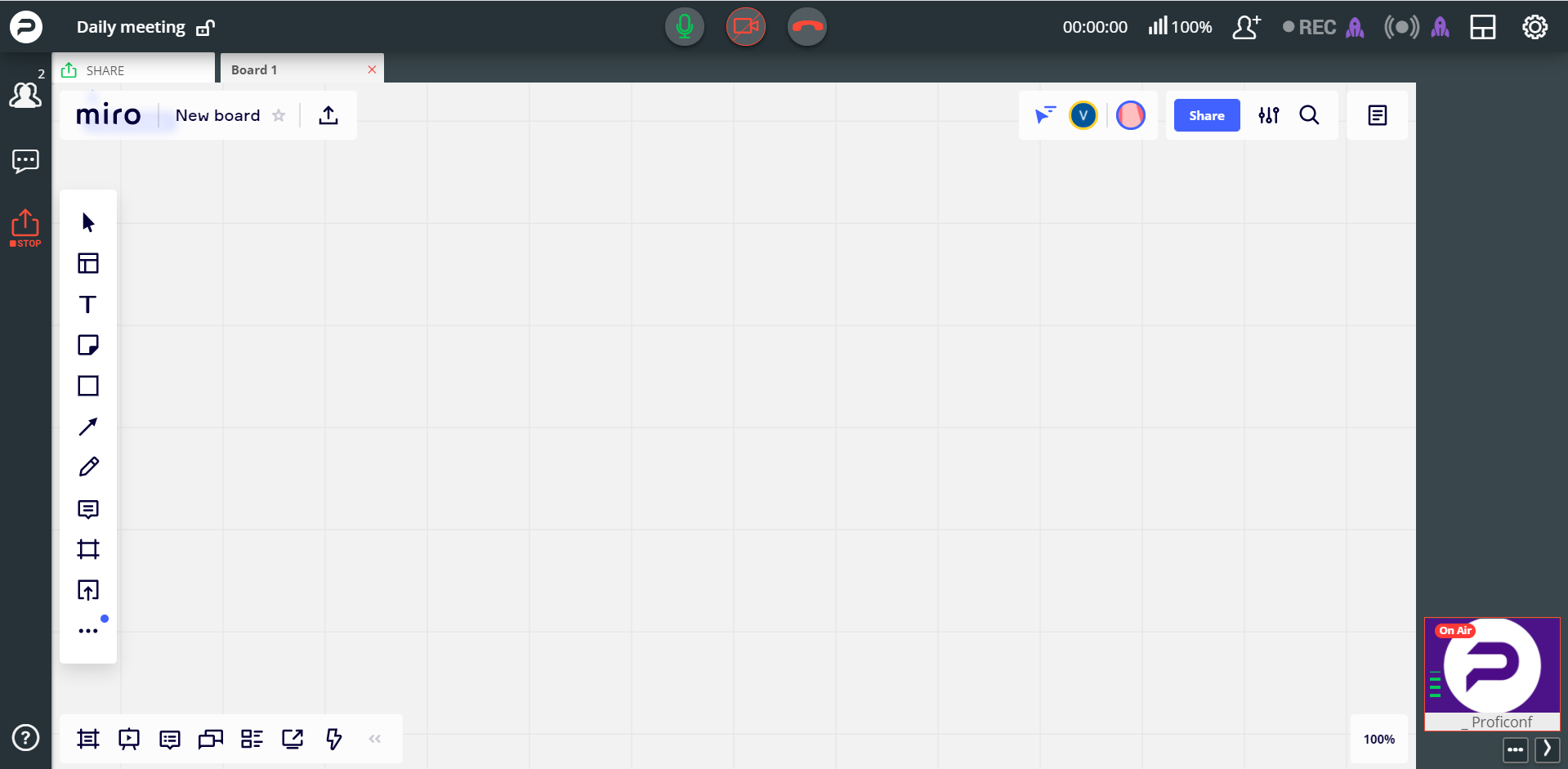 With the help of the Miro board you can not only evidently show something to students, but also organize a project and teamwork, visualize the process, brainstorm, and, finally, conduct an exciting, interactive lesson.