The meeting room interface looks like for the host: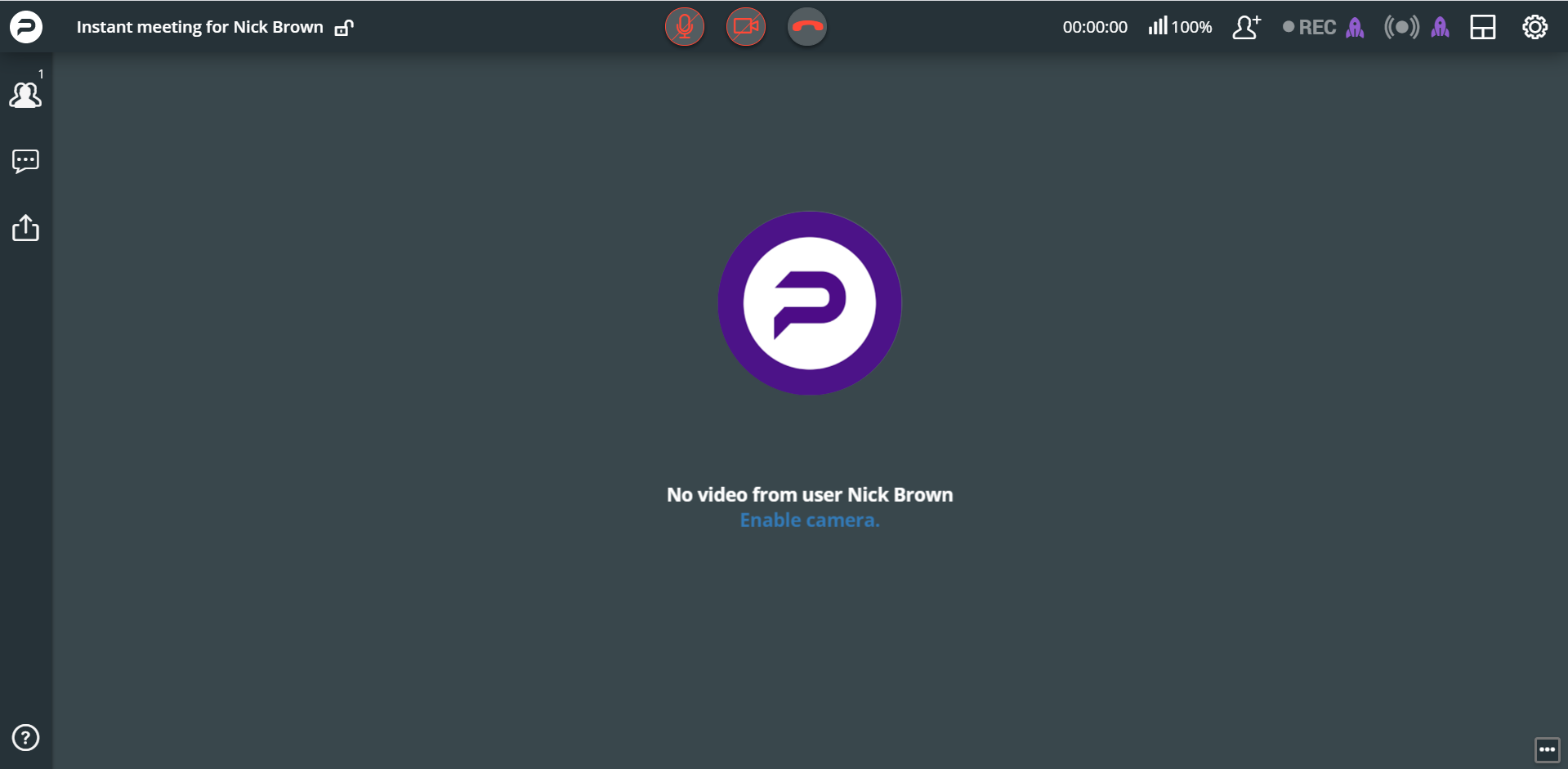 The purpose of each button is pretty straightforward:

Participants list
Chat for all participants

Demonstration (share things happening on the screen, any files, YouTube video, Whiteboard, slide presentations, and many more)

File section for participants. it is not visible for participants unless the host shares a file. It becomes visible from then on



Microphone control button
Webcam control

Exit the meeting

Meeting duration timer




Inviting participants (by email or by sending a link)



Privacy mode change button (also known as access type change button. The access type is set "Public" by default)




Change the main screen display modes




Recording




Live on YouTube, Facebook



Connection quality

Settings. General settings are available to all participants. Advanced options are only available to the host.


The participants' thumbnails will display vertically by default. You can change the arrangement by clicking the three-button menu in the lower right corner of the meeting room.
Note: you can pin a participant by clicking on the attendee image. You can pin either your own thumbnail or another participant's thumbnail. The image of the pinned participant will stay on your screen no matter who actively speaks at the moment. One more click on the participant's thumbnail will unpin him.
The screen automatically displays 5 thumbnails with videos of the most active participants.
In "Display Modes" you can enable "Tile Grid" mode and up to 20 thumbnails will be displayed in the participants' videos. Read more about "Display Modes".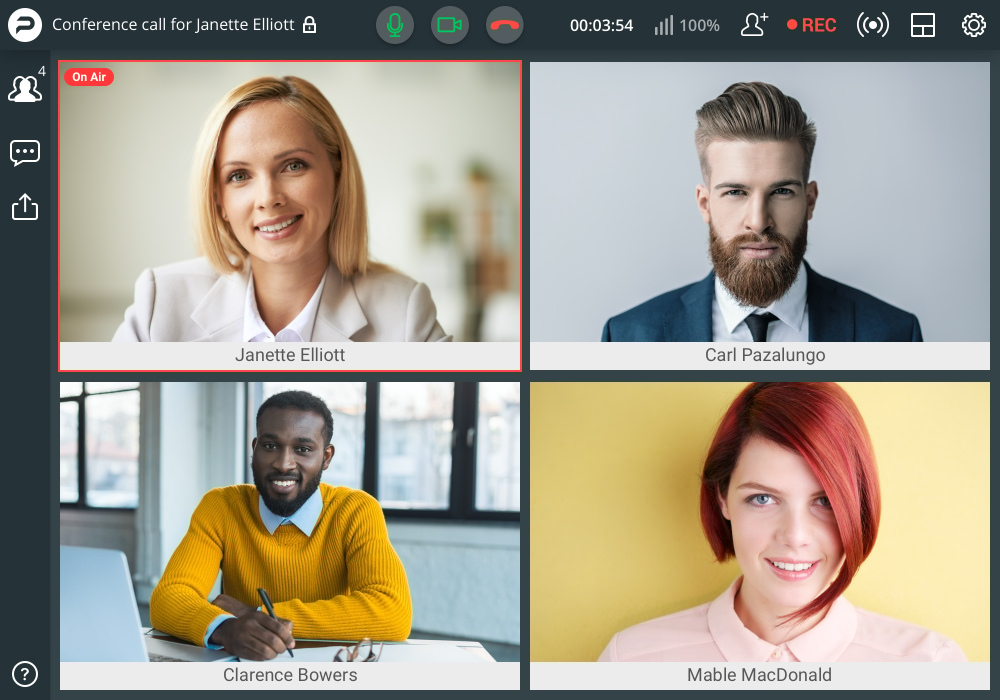 If you have found no answer to your question feel free to contact the Proficonf support team at support@proficonf.com or use the support chat from the meeting room: