Proficonf meetings include the ability to chat with participants. Chat settings support the exchange of links, text messages, and emojis.
To send a message, press the "Enter".
The meeting host is marked with a crown sign when in chat. The moderator is marked with a star sign.
The meeting host and moderator can clear all chat messages or turn off the chat for participants. Click the settings button and select "Clear chat" or "Turn off chat for participants" from the pop-up menu. To confirm the action press "Confirm".

In order to enable the chat for participants, you should press the settings button and choose "Turn on chat for participants".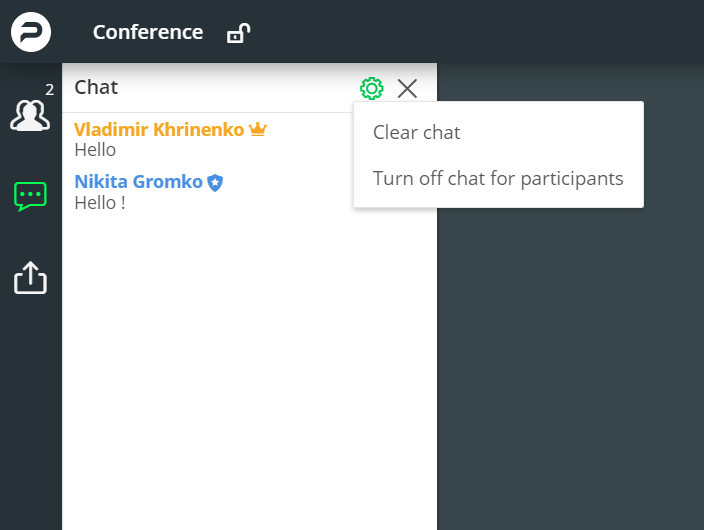 The conference host can delete a message or block any participants, including a moderator. The moderator can apply this action to the speaker and the viewer only.
Hover the mouse arrow over the participant's name and click the button in the form of three dots. Select "Delete message" or "Block participant" from the pop-up menu.

Note: Host or moderator can unblock participants only in the Participants section.