Click "My Profile" to go to your Account Settings; click "Billing" to be redirected to your Billing Control page.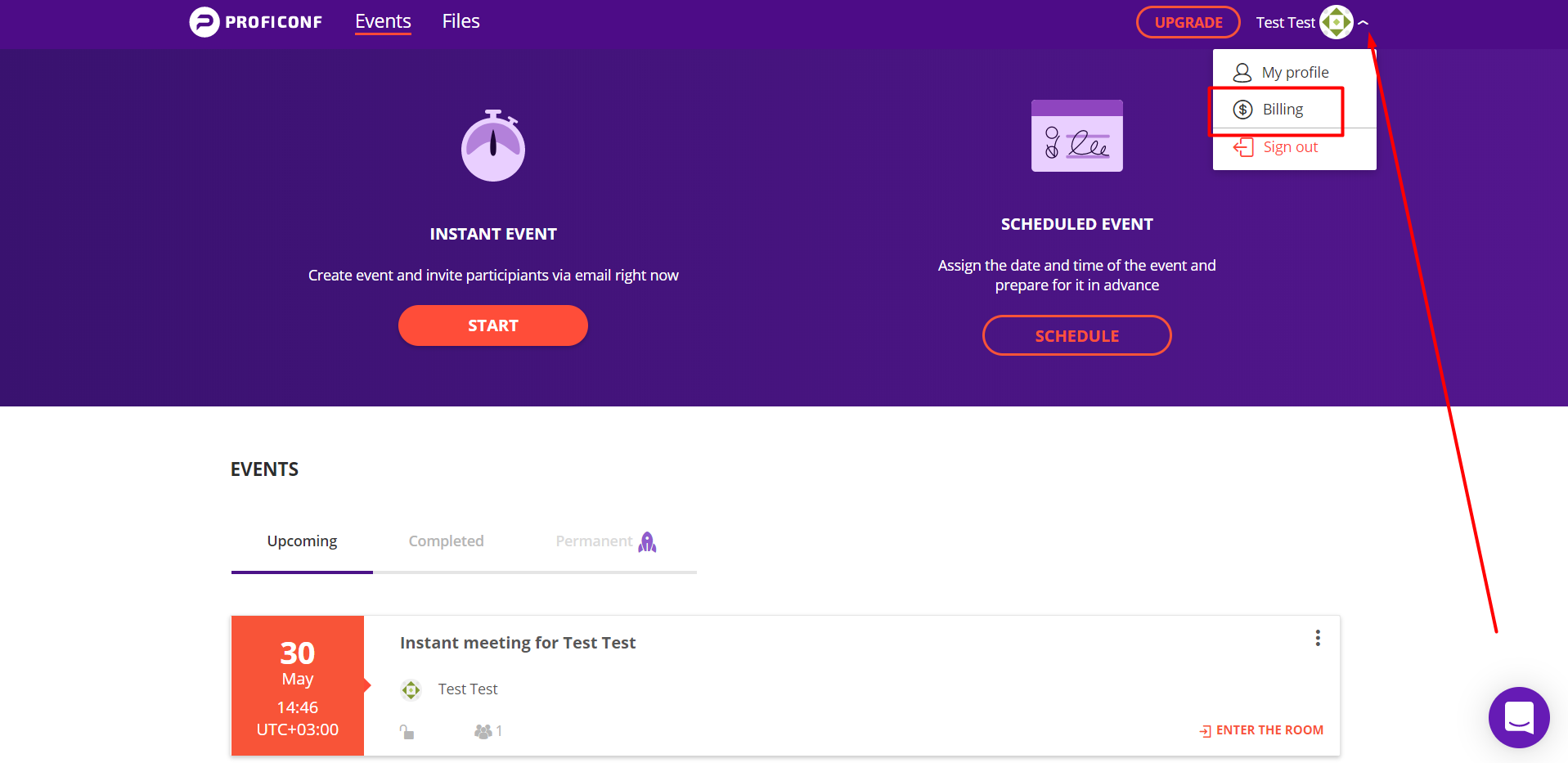 Pushing "Billing" should take you right to the "Overview" page.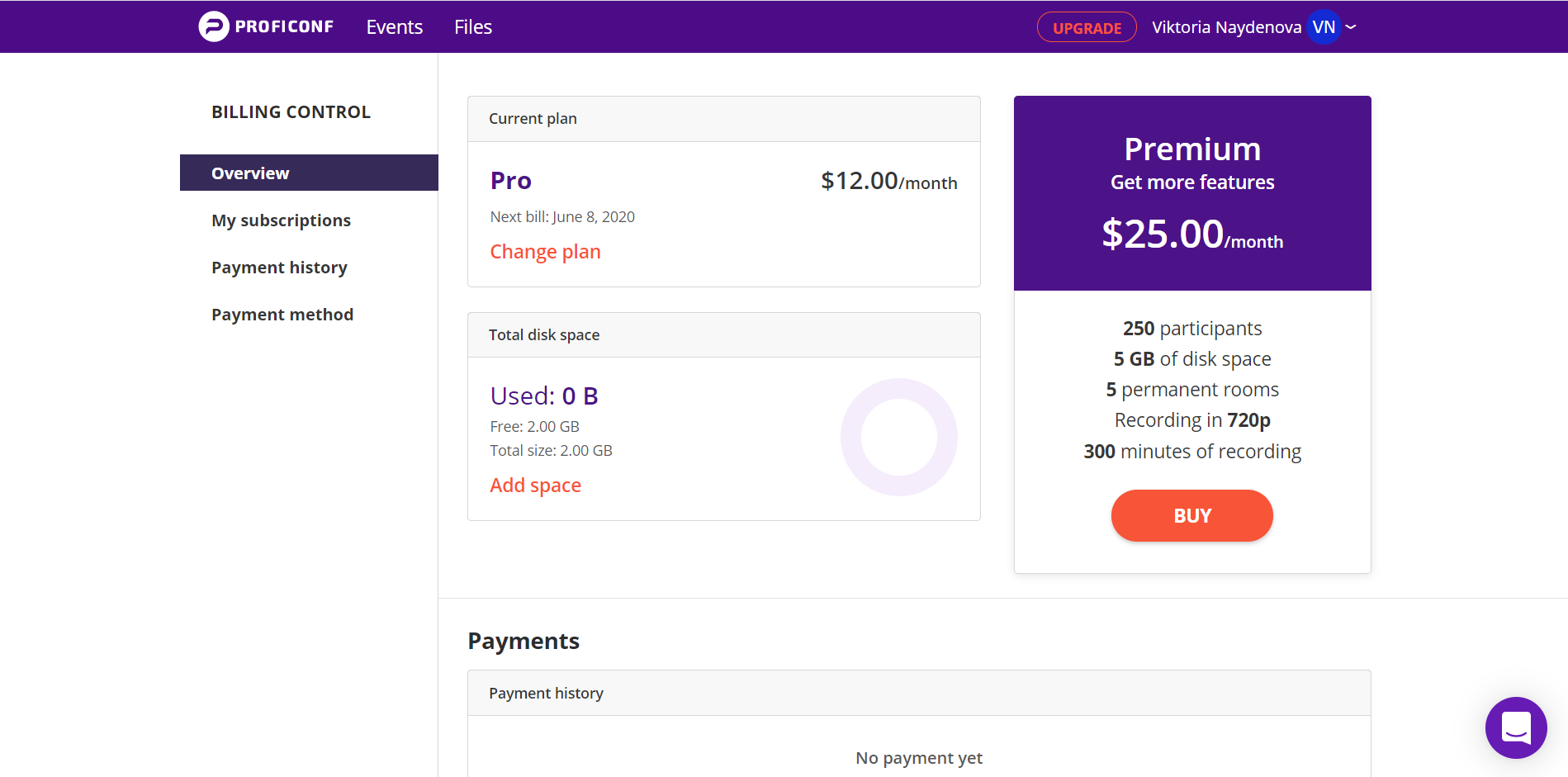 Billing Conrol menu lets you overview your Billing page, your subscriptions, payment history and payment methods.
You can upgrade your membership from the page, purchase more Disc space and Streaming.