By default, after registration with Proficonf, you have a plan Free. It can be used without time restrictions.

If you want to purchase an advanced plan, click "Get Premium" on Proficonf website, or go to "Pricing" section, select Pro or Premium plan, click "Become Pro" or "Get Premium".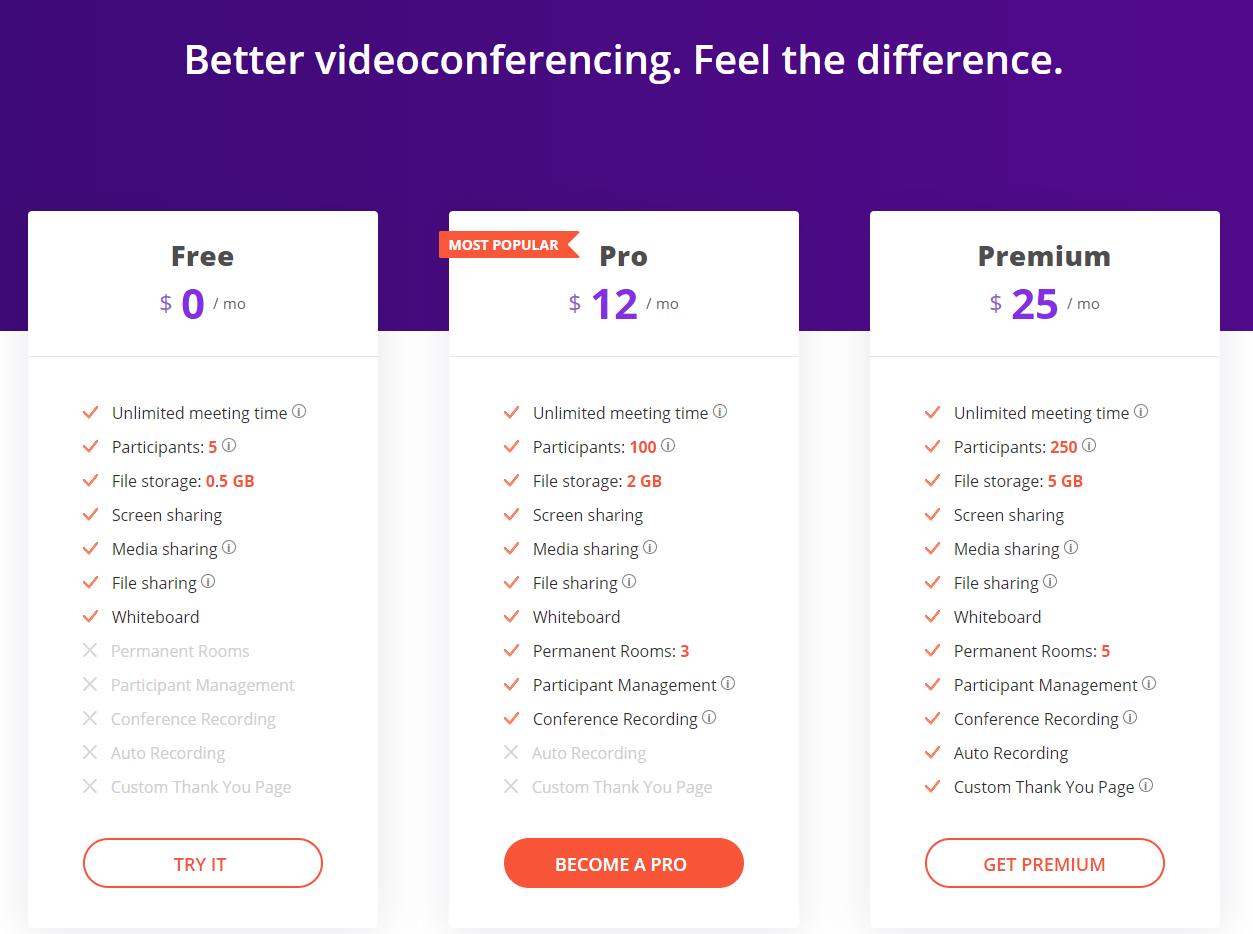 After that, you will be redirected to the registration page where you need to register or click "Sign in" if you already have an account with Proficonf.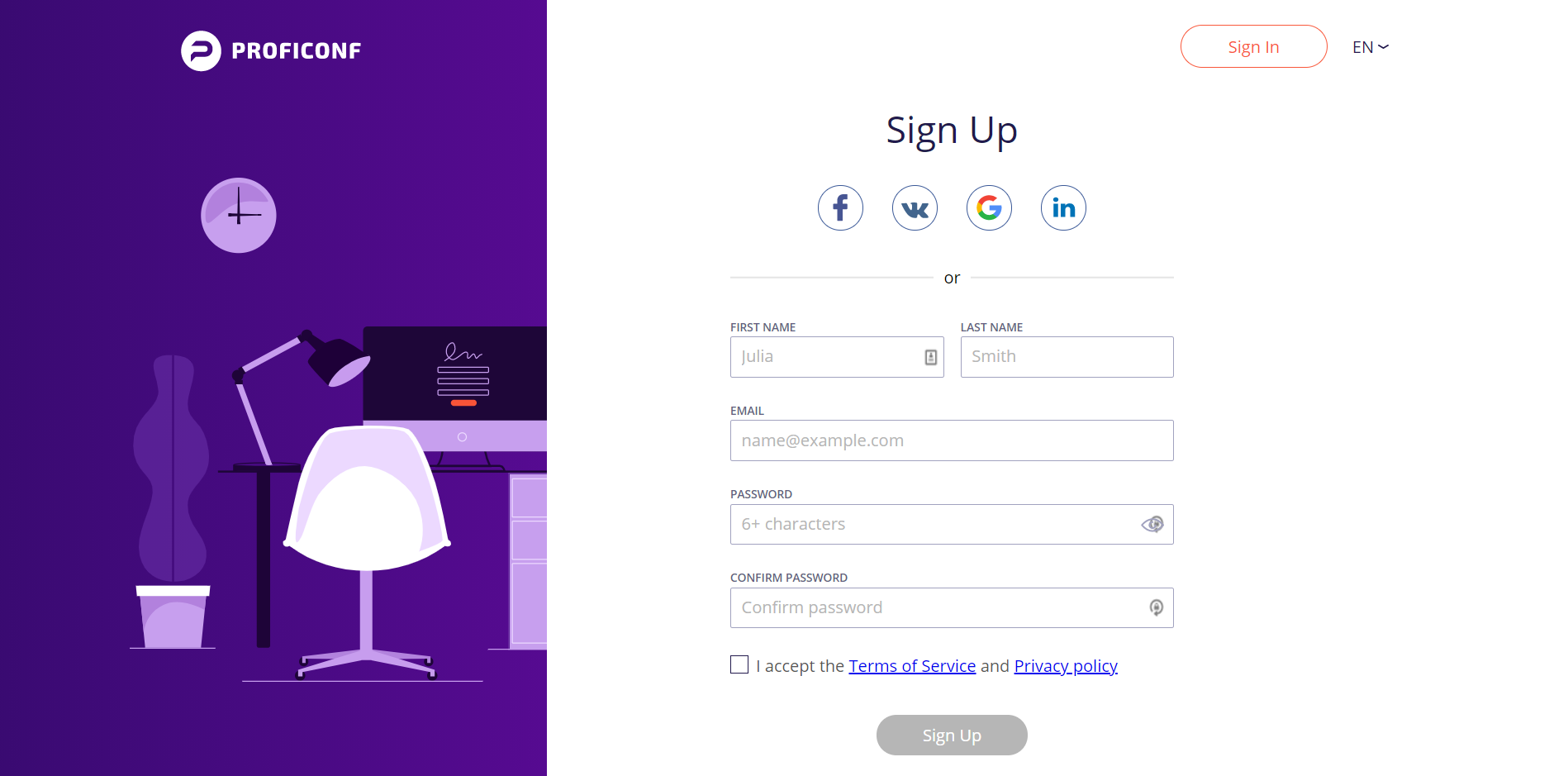 You will be redirected to the Subscription Purchase page. Payment for Proficonf plans is monthly or annually.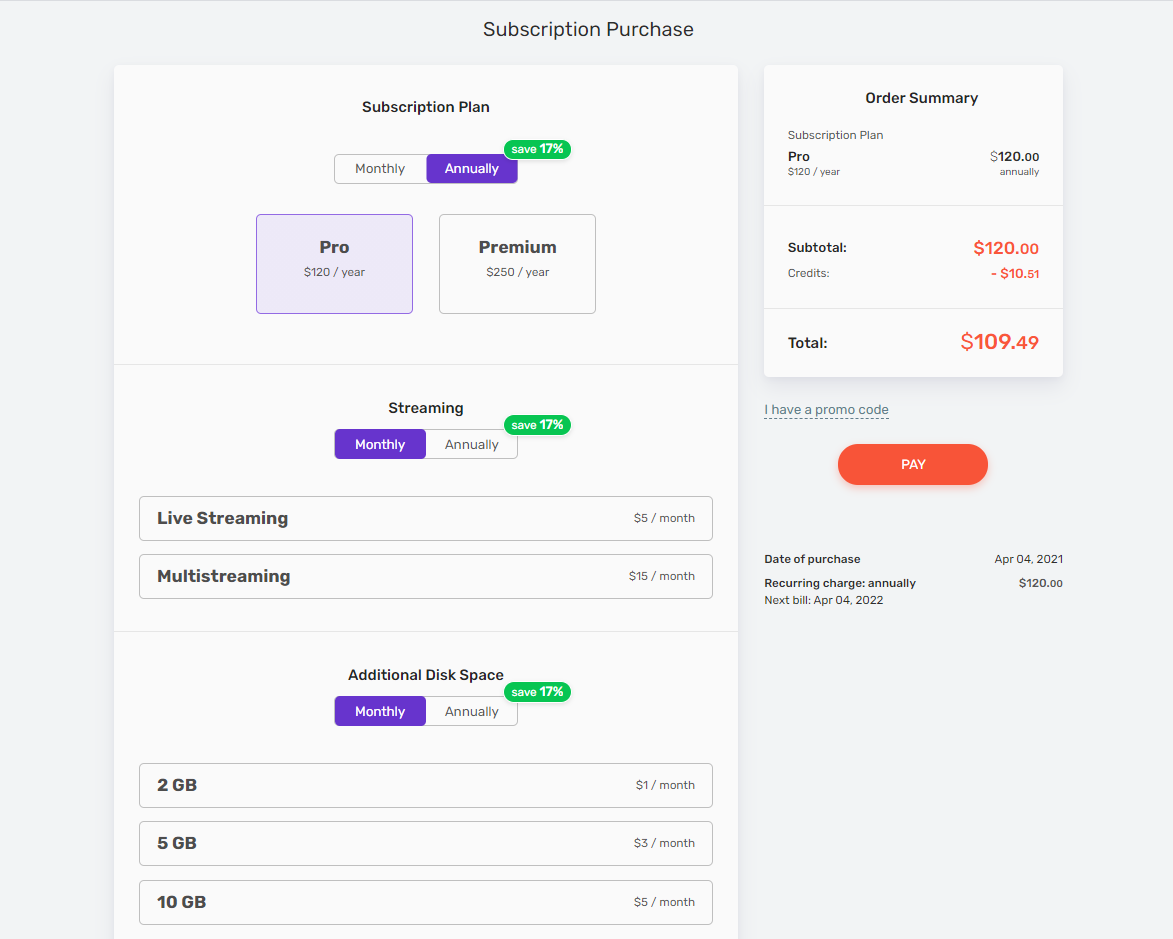 You can also change your plan on the events page. Click the "Upgrade" button.

Where you can:
- choose the plan that you want to purchase;
- to purchase additional Disk space;
- additional Live streaming and Multistreaming features.
After you have selected a plan and add-ons (if you want to purchase add-ons), click "Pay".
You will be redirected to the payment page, fill in the blanks and click "Pay" button.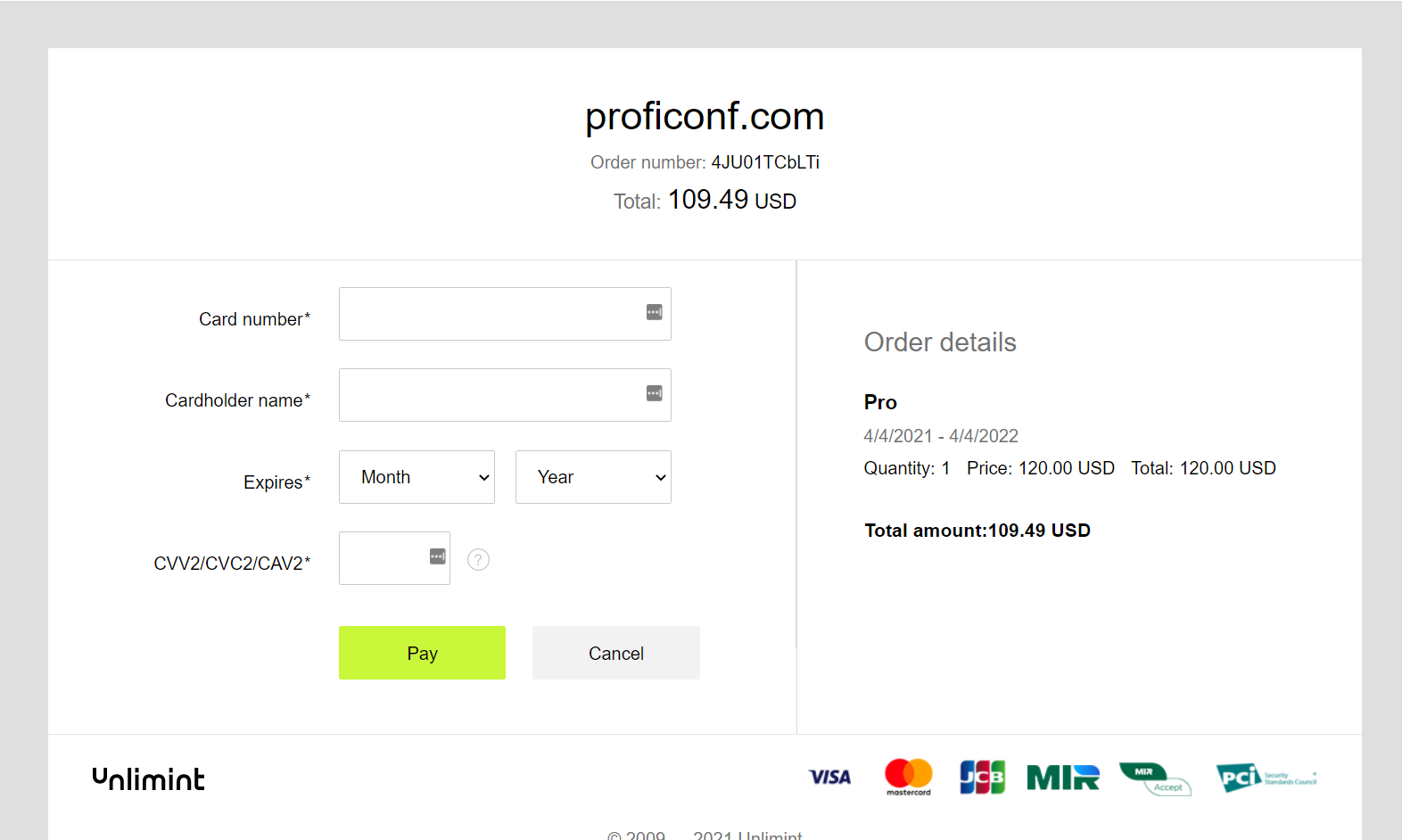 You will have a confirmation email in your inbox. If the payment failed, you'll get a "Declined" message shortly.

You can also upgrade your membership from the Billing section.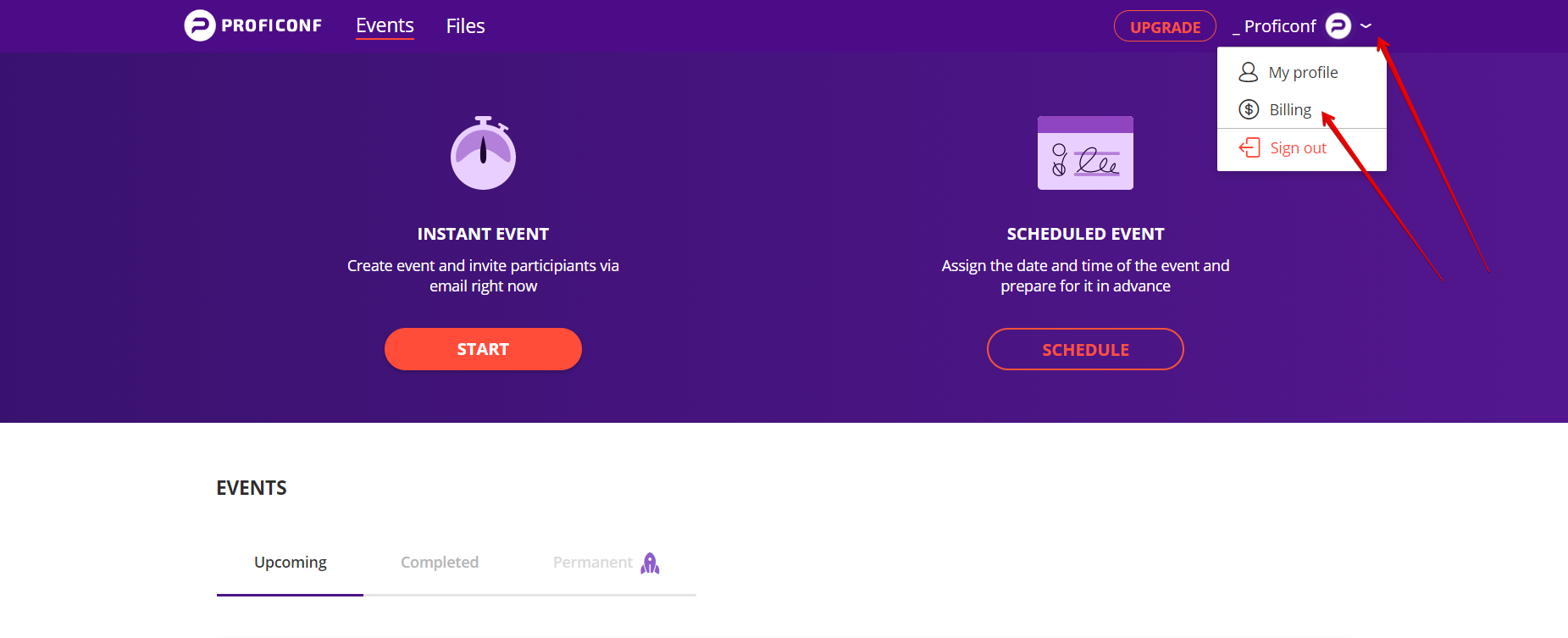 In the "Overview" section click "Change plan" or click "Buy".

Or, go to the section "My Subscriptions", where you can purchase a plan and add-ons, such as Streaming and Disk Space.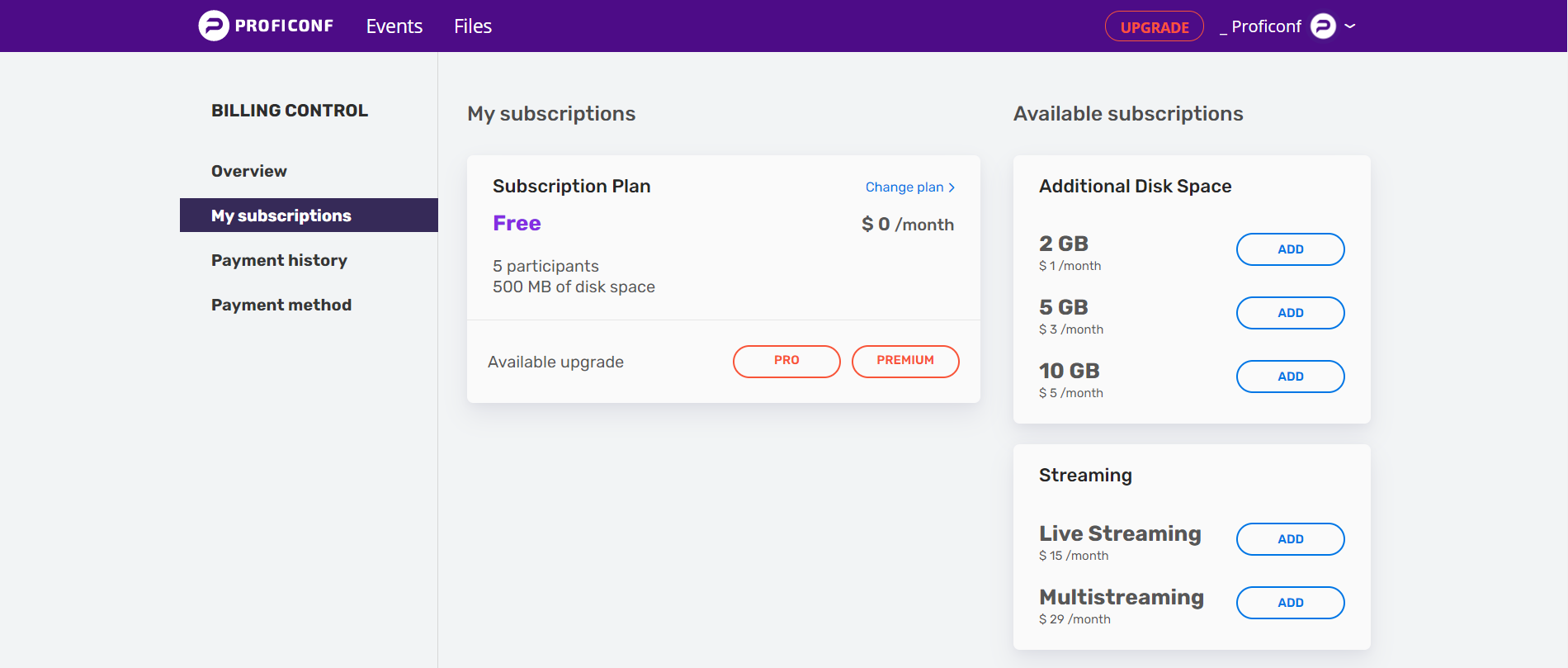 Streaming and Disk Space is available for Pro and Premium owners to purchase.

Note: The payment you will have to make when upgrading from PRO to Premium is the recosting estimate.