Pro and Premium plan members can additionally purchase Live streaming feature from the conference room to YouTube, Facebook, Twitch and Restream, or a custom RTMP server.

Also, there's a Multistreaming feature, with which you can simultaneously broadcast to any three of the social networks from the list.

To purchase the Live streaming functionality, go to the "Billing" section on the events page.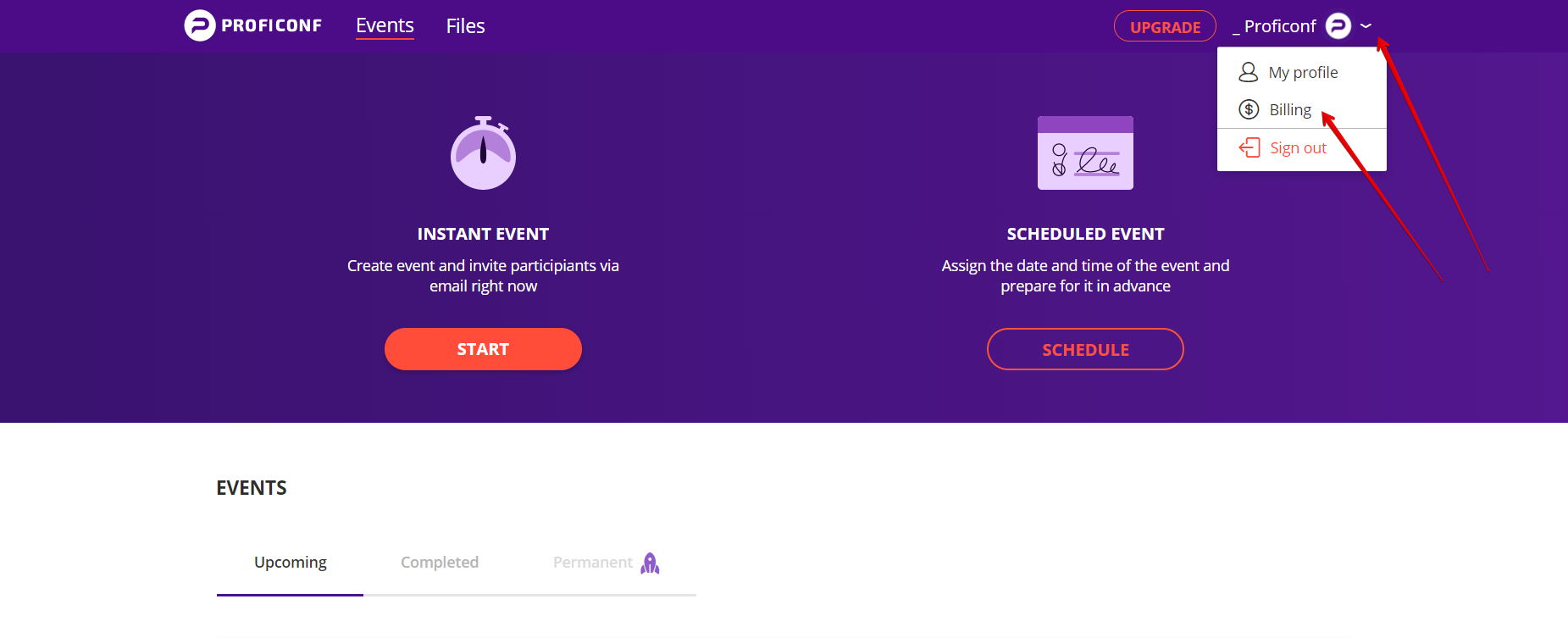 Then, in the "My subscriptions" section choose your plan and select additional options such as Disk space and Streaming.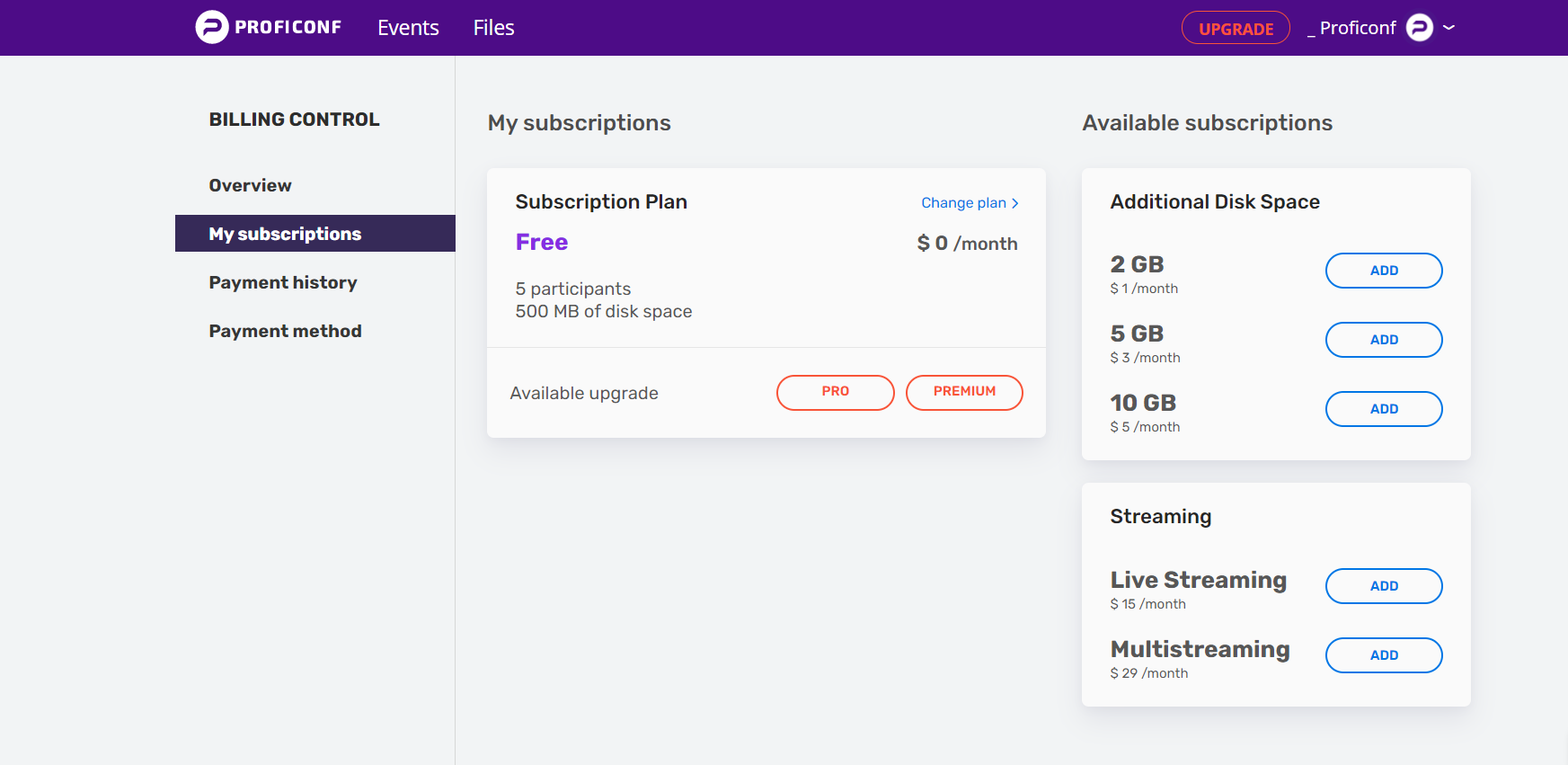 You will be redirected to the page of Subscription Purchase, check your order and click "Pay".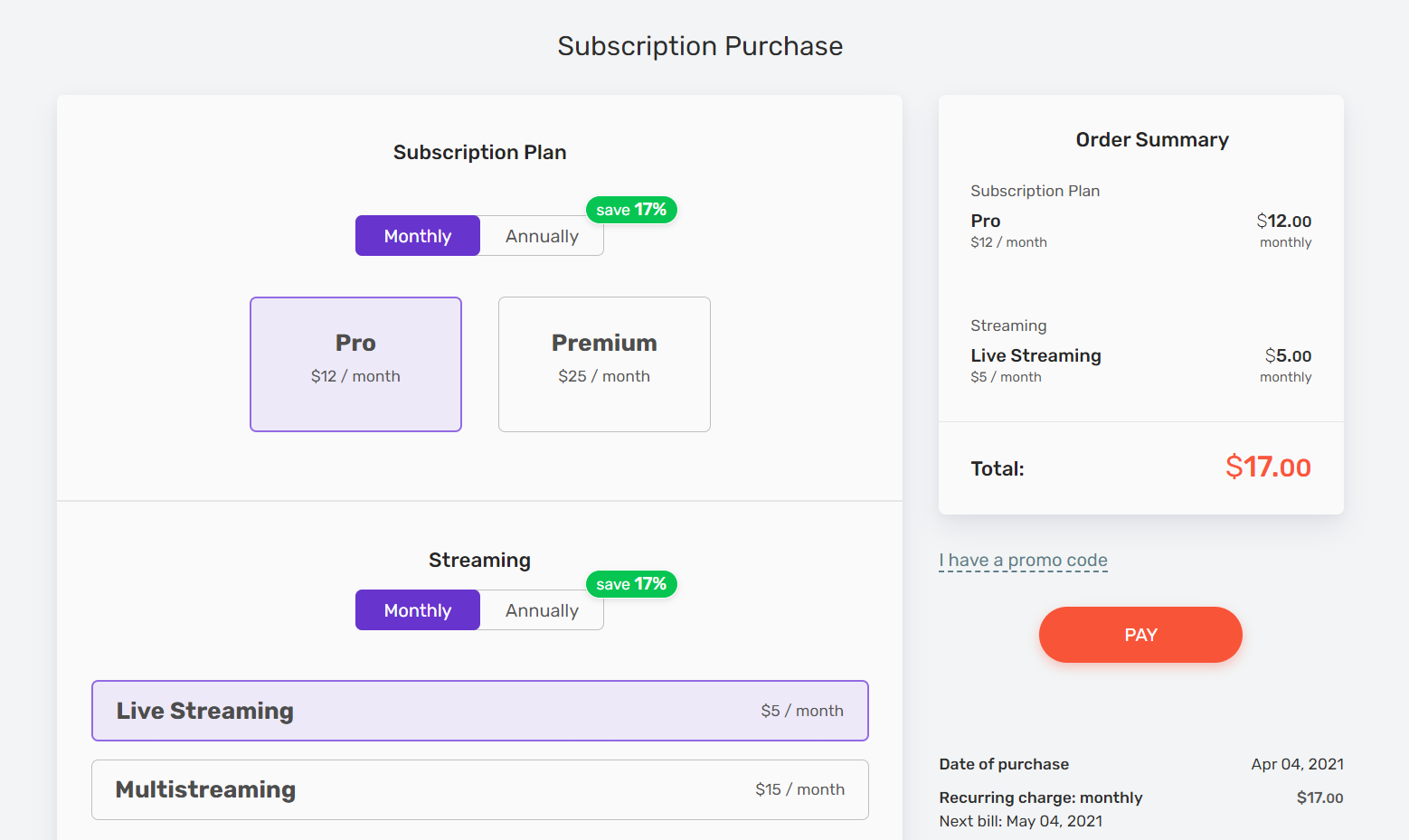 On the payment page, fill in all blanks and click "Pay".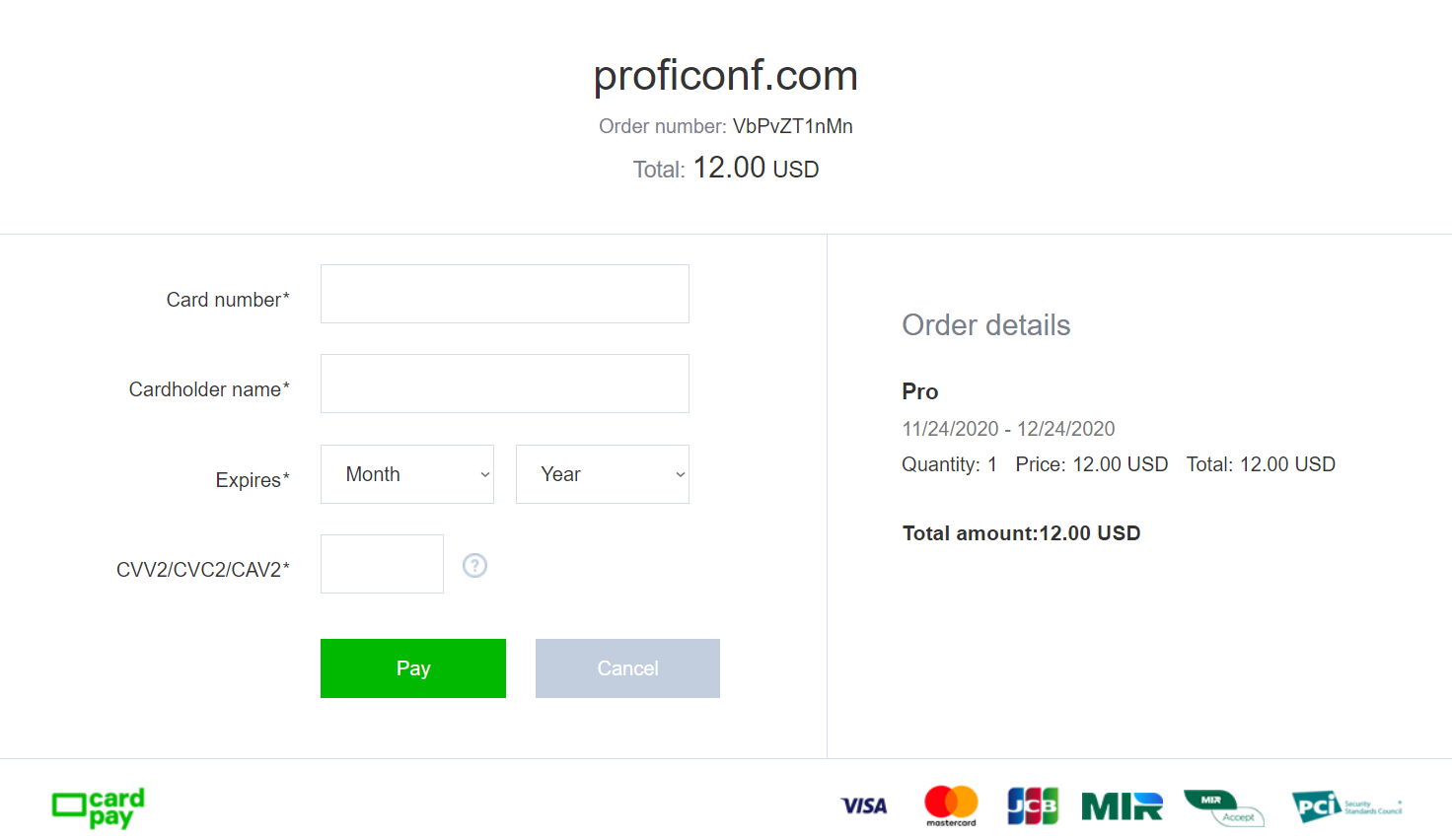 You will be emailed a confirmation of payment and an invoice with information about successful payment.
After payment confirmation, you can use the Live streaming feature.

If the payment has not been successful, you will soon receive a "Declined" message.