You can increase storage capacity by 20 GB, 50 GB, 100 GB, 200 GB, 500 GB, and 1 TB.
To add more disk space click the "Billing" button on the Meetings page.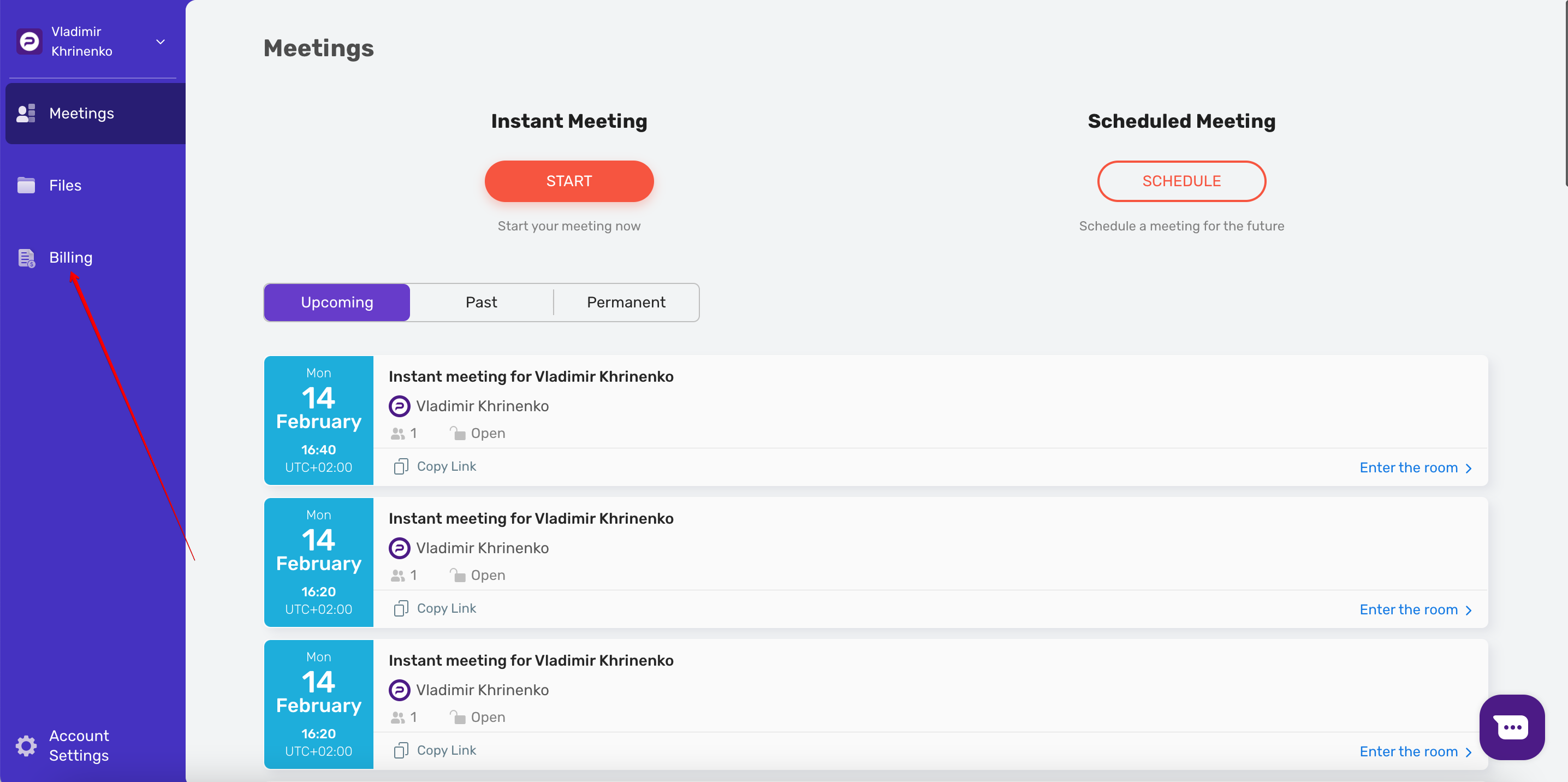 You will be redirected to My Subscriptions. Click the "Change plan" button near Additional Storage: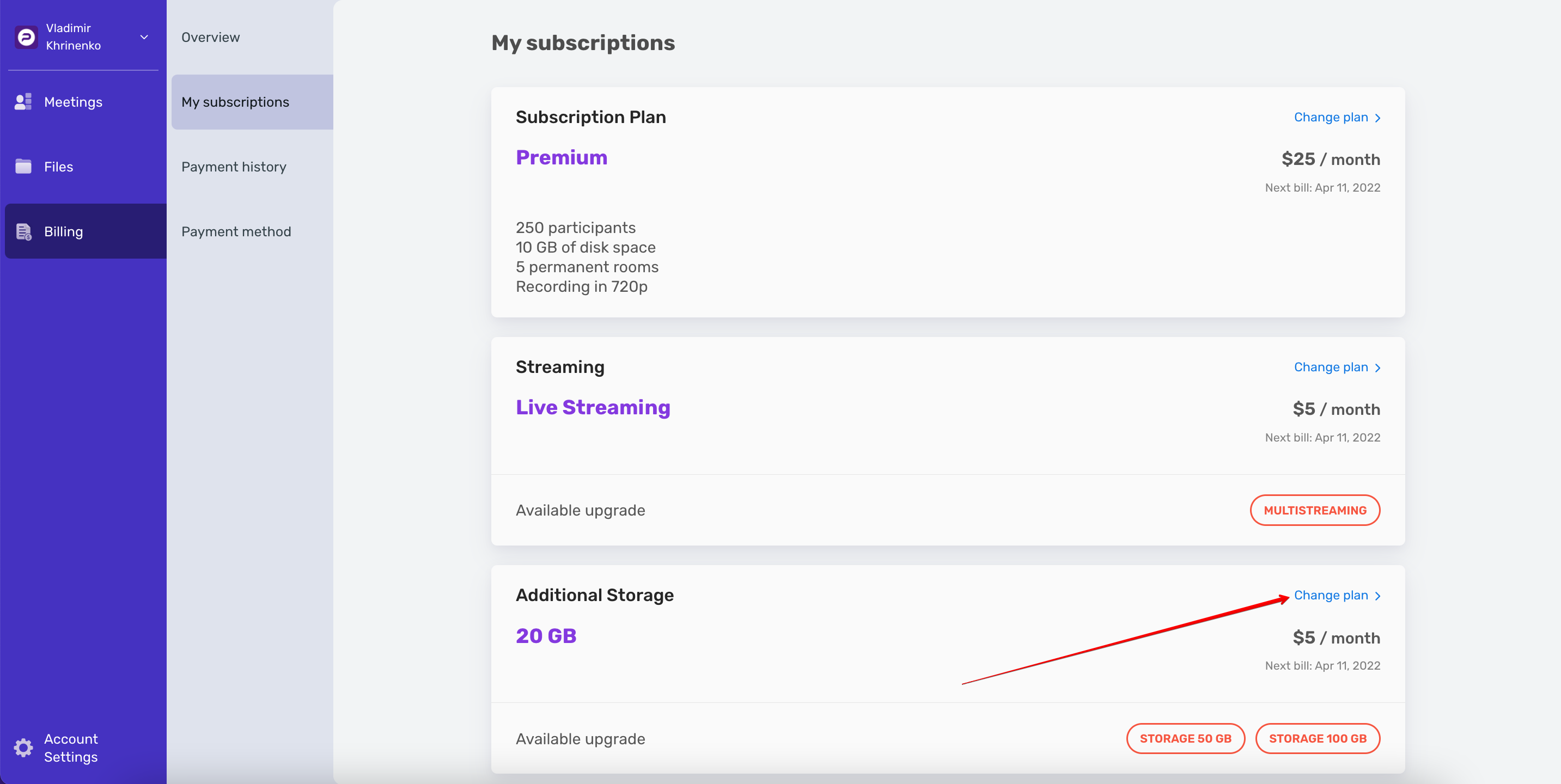 You'll get to the Subscription Purchase page. Select the required amount of disk space and click "Pay".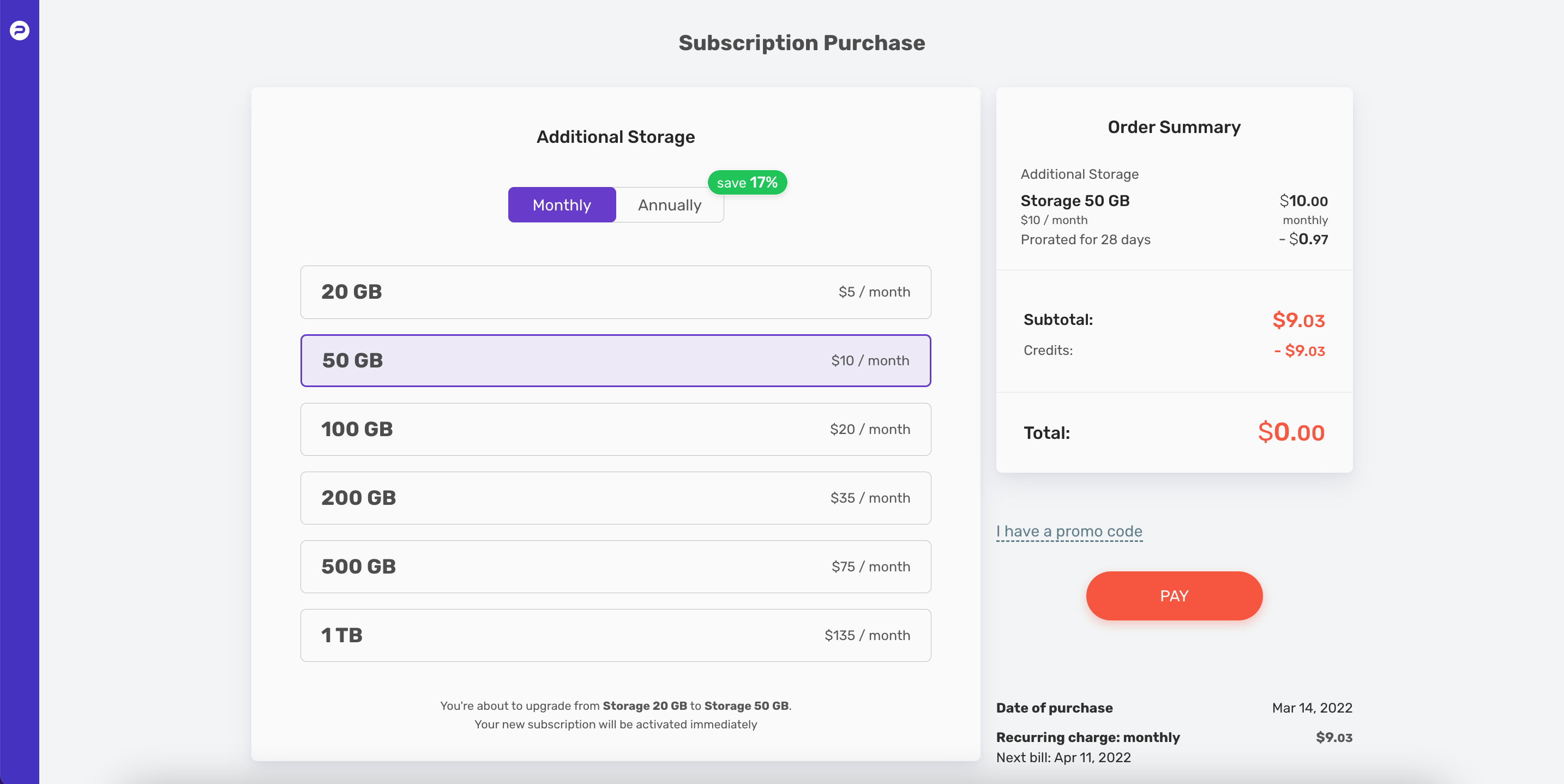 You will be redirected to the payment page, fill in the blanks, and click the "Pay" button.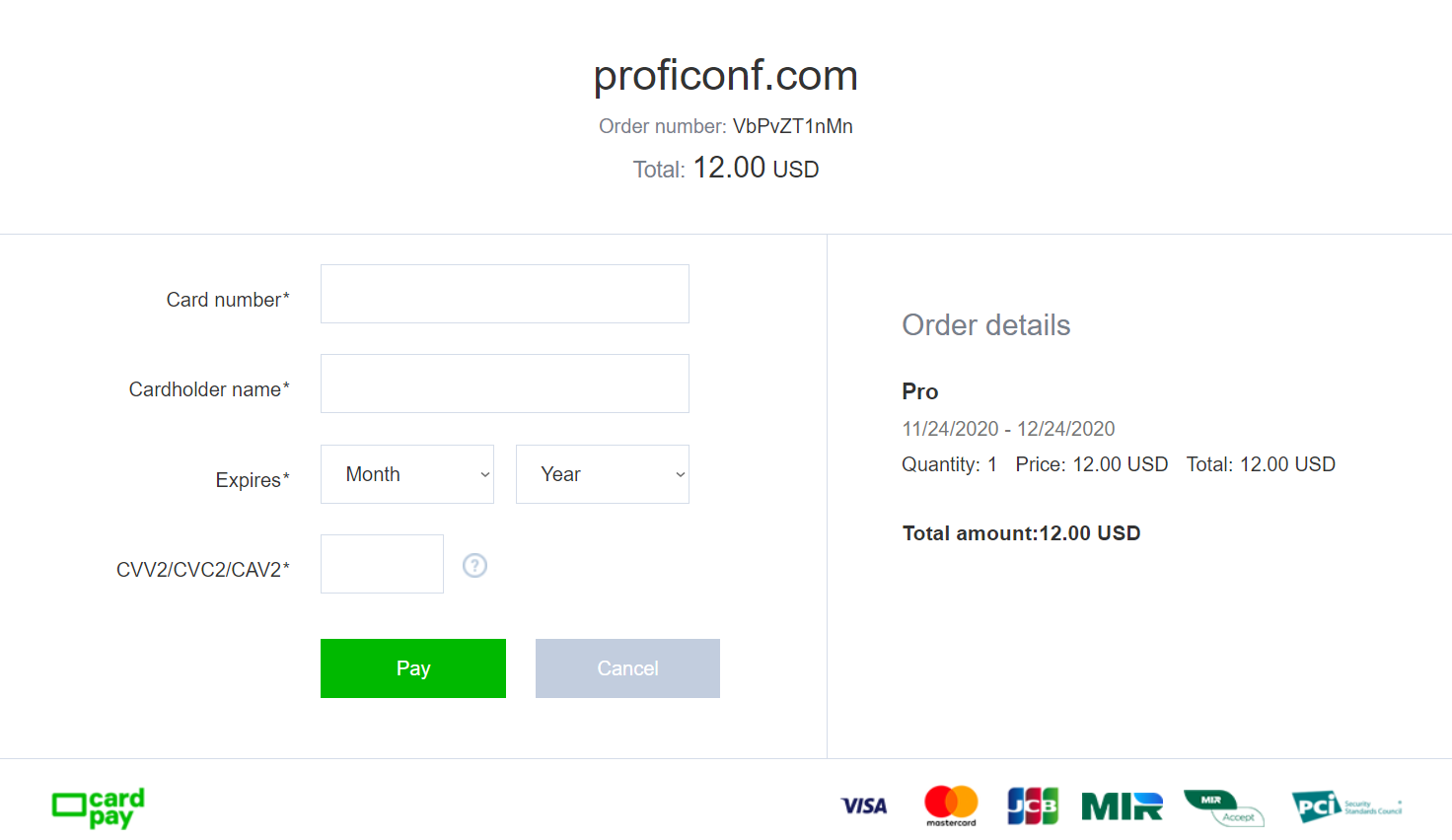 Disk Space is available for Pro and Premium owners to purchase.